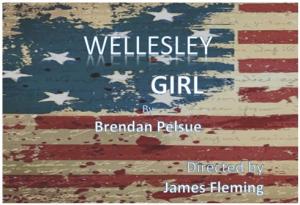 *** Recommended *** Wellesley Girl is not about a student at a women's college in Massachusetts, it's not even about the town of Wellesley.  200 years into the future, the water has been poisoned by some apocalyptic event.  (If it seems like there's an abundance of apocalyptic stories, it's because there are!)  Obviously the survivors – who believe they're the only ones left – are up against impossible odds.  Plot is kind of tired but the acting is strong.  3 Spotlights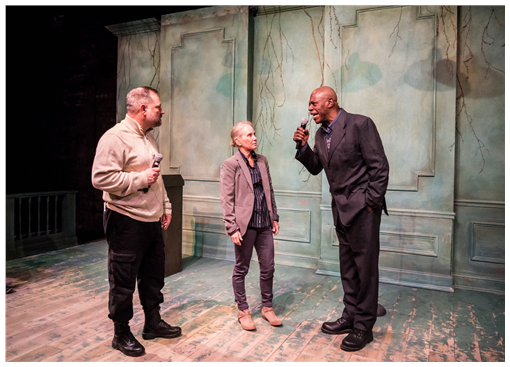 Playwrights love to put people into impossible situations because it's a chance to let all those emotions – love, hate, fear, anger and so on – into play, not to mention fear-mongering, self-righteousness, suspicion, hostility.  In a way, Wellesley Girl reminded me of Lord of the Flies, but instead of an island, these people exist in a walled citadel. 
After an experiment in robotics at MIT went wrong, poisoning the water, the survivors have walled themselves off.  Curiously, the three towns inside those walls are the very Boston suburbs where most of the MIT professors lived before the catastrophe.  Now there's an army encamped outside the gate.  No one knows who they are or what they want, and everyone has an opinion on the best course of action.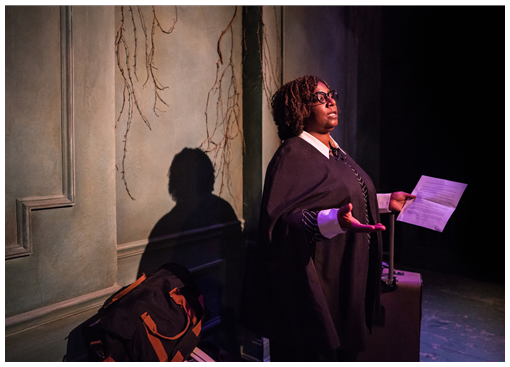 These people believe they're all that remains of the United States.  Garth (Denise Hoeflich) was elected as leader but every adult is a member of Congress, with a vote, except for Donna (Deanna Reed-Foster), the sole surviving Supreme Court Justice.  At a general meeting, RJ (Darren Jones) argues for sending an emissary to meet with them, while Scott (Todd Wojcik) favors an armed response.  As they get louder and angrier, Marie (Allyce Carryn Torres) speaks up.  She's more worried about the water than she is about the invaders, since she survived Wellesley.  (When data showed safe water, the residents of Wellesley returned home, but the water went bad again, and almost everyone died.)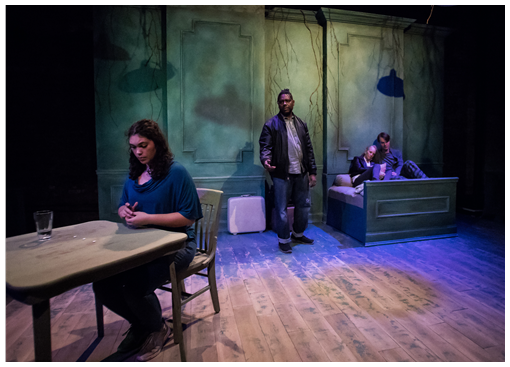 After RJ designates himself emissary, he and Scott patch up their differences, and the drawbridge (yes, there's an actual drawbridge built into the paneled set) is lowered.  According to Scott, RJ was grabbed and hustled into a tent in the invader's camp. The invaders, who are apparently from Texas, deliver a list of demands which further divide the population. 
Scott advocates a scorched earth policy, suggesting they launch their remaining missiles and torch the town.  Meanwhile, Marie, who is fixated on water, gets an injunction from Donna, and argues against Scott's policy.  She tells her husband Max (Brandon Boler) that she'll kill their children and commit suicide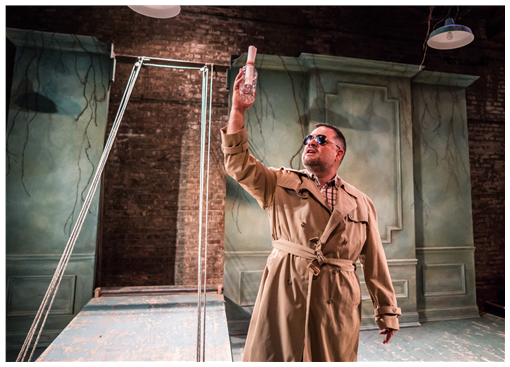 before she'll go out into the countryside.  Garth's robot husband, Hank (Ted James), can't understand why she'd terminate him.  Since he doesn't have emotions, she can't understand why he's upset enough to turn himself off. 
Considering that it's 200 years in the future, everything looked remarkably similar to today – clothes, furniture, posters, even suitcases – nothing new except the robot husband.  Even the characters fit into today's slots - Garth is an ineffectual leader, RJ is a pacificist, Scott is a war-monger, Marie can't get past her single issue obsession and Matt never votes. 
At first the set seemed simple, a wood floor in front of a paneled wall with a variety of chairs sitting on the sidelines.  Much to my surprise, a small piece of the paneling rolled out becoming a bed for Garth and Hank.  A large piece of the paneling lowered with a creaky noise, becoming a drawbridge.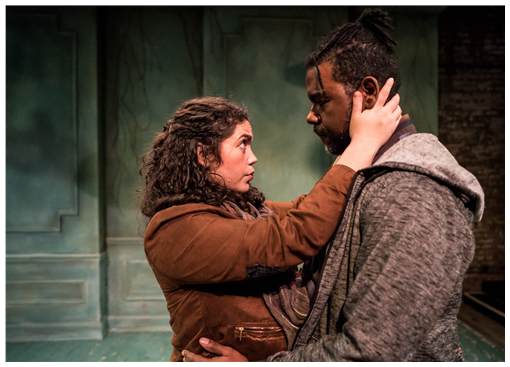 Note: Guests must show proof of vaccination before entering the theater.  Guests are required to wear masks while inside the building. 
Compass Theatre's production of Wellesley Girl runs through February 5th at Theater Wit, 1229 W. Belmont, Chicago.  Parking is available in Theater Wit's lot across the street, $8.00 payable at box office.  Running time is 1 hour, 50 minutes, no intermission. 
The performance schedule is Thursdays, Fridays and Saturdays at 7:30 p.m. and Sundays at 2:00 p.m.  Tickets for Wellesley Girl are $40 for general admission, $35 for seniors and students