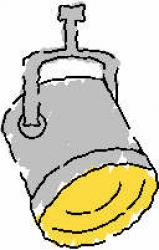 Welcome to Spotlight on Lake!   As we've progressed through this pandemic, I've tried my best to keep up!  Whenever possible, I'm posting news and information as soon as I get it.  If there's something you'd like to see, let me know and I'll see if I can get it/add it. 
It's looking like like live theater will return in September, so I've changed Theater Listings back to theater,  Click on the header to find listings for live-streamed theatrical and dance performances playing this week.  Click on the header, Theater Listings, and you'll find listings for future online and in-person theater and dance openings.  
Since I've been getting lots of listings for online arts & education - such as Opera (highlights or past performances), Concerts, Entertainment (anything from movies to magic), Galas/Fundraisers, Lectures, Readings, Classes and Webinars - so I've added a new header called What's Coming Up Online.    
Please remember to mask up - it's for your safety!  Carol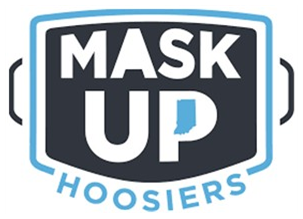 Spotlight on Lake continues to be your guide to what's happening along the Southern Shore of Lake Michigan.  

Arts, Dance, Music Spotlight - News from the arts, dance & music communities.  Exhibits & gallery openings; dance company news & performances; opera news & performances; chamber & symphonic orchestral news & performances
Entertainment Spotlight - Looking for something to do this week?  Dining, shopping, comedy, magic, concerts  ...  you'll find it here!
Event Spotlight - Time specific posts & events.  Events are posted in chronological order, starting with the five here on the home page.  Click on either the Event header or the word More to find upcoming events.  
Please Note:  The date(s) and time(s) listed above each article are always in Central time, even though some events (outside northwest Indiana) might be scheduled in Eastern time.  
Family & School Spotlight - Upcoming family-friendly movies and live performances.  News about kids camps, school registrations, Boys & Girls Clubs activities, etc.
Interviews, Non-Theater Reviews, Stories, Whatever - Original stuff we've written that doesn't fit anywhere else. | Reviews of specials - dance, circus , ice shows, concerts, exhibits and so on.  .   
News Spotlight - Lots of local & statewide news.  
Sports News - News and scores from the Chicago Fire, Gary SouthShore RailCats and Schaumberg Boomers.  News about upcoming sports happenings | Team sports - baseball, softball, soccer, basketball, soccer, volleyball, and more.  Individual sports - tennis, golf, running, hunting, fishing, boating, and more.
Spotlight on Reviews by Carol Moore - Reviews of live professional (Equity & Non-Equity) and community theater productions throughout Chicagoland and Northwest Indiana by Carol Moore, Jeffrey Leibham, Alan Bresloff and others.
Theater Spotlight - All the latest theater news.
Theater Listings - Plan your live theater evening with our comprehensive listing of what's playing this week as well as coming productions.  
What's Coming Up Online  - Opera (highlights or past performances), Concerts, Entertainment (anything from movies to magic), Galas/Fundraisers, Lectures, Readings, Classes and Webinars.  
If you'd like to become a registered user at Spotlight on Lake, send an email to laughingcat_98@yahoo.com, and I'll set up an account for you. Once you become a registered user on Spotlight on Lake, you'll be able to post your own news.  
If you don't want to post your own news, you can always send a Press Release to laughingcat_98@yahoo.com and I'll post your information