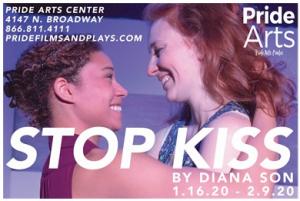 Sara (Kylie Anderson) is a recent transplant to New York City from suburban St. Louis. She won a prestigious and highly-coveted fellowship to secure a teaching position at a school located in The Bronx. New to the city and not knowing a single soul, Sara eventually gets steered in the direction of Callie (Flavia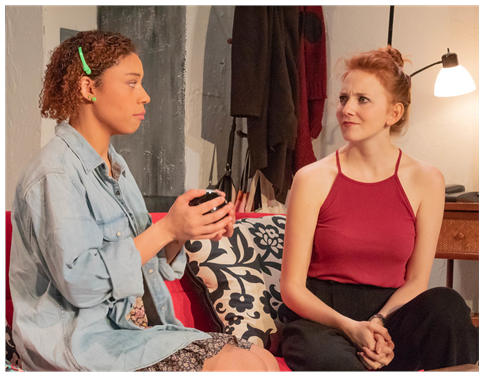 Pallozzi) as someone who may be able to foster her cat named Cesar. Callie has lived in the city for eleven years and works for a local broadcast news syndicate in the traffic department. Callie has a good friend named George (Shane Novoa Rhoades) who is a bartender and pops in to visit Callie quite often unannounced. George seems to treat Callie as a friend with benefits as they eat their way through the trendiest restaurants in the neighborhood.
Son's script starts out as a linear narrative for about the first half, as the sometimes awkward relationship of Sara and Callie develops, with both women clearly becoming attracted to one another but neither one wanting to make any kind of move for fear of embarrassment or a shameful misunderstanding. After weeks of spending time together, with no clear definition of where they stand, they both spend an evening at a bar in the West Village.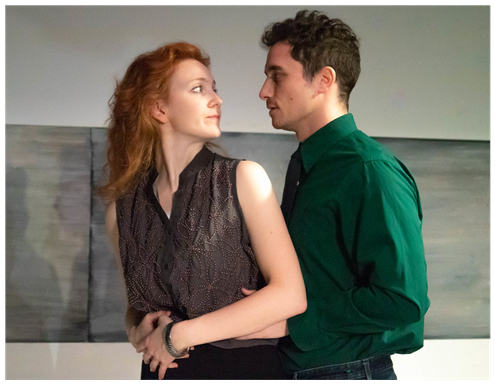 Afterwards, around closing time, they take a nice and leisurely stroll on a summer night to a nearby secluded park. It is here, having been followed by a thug who was seeking some titillating girl-on-girl action, that an act of violence takes place that changes the course of their lives forever.
At this point, Son has the action move randomly forward and backward chronologically and we are introduced to the remainder of the cast. Joe Faifer plays Detective Cole, who through his questioning of Callie tries to find clues to capture the perpetrator, and also plays Peter, Sara's former boyfriend from back home who is still in love with her. Also playing a double role is Sheila Landhal as Mrs. Winsely, a lonely housewife who lives across the street from the park where the crime occurred and is the only witness, and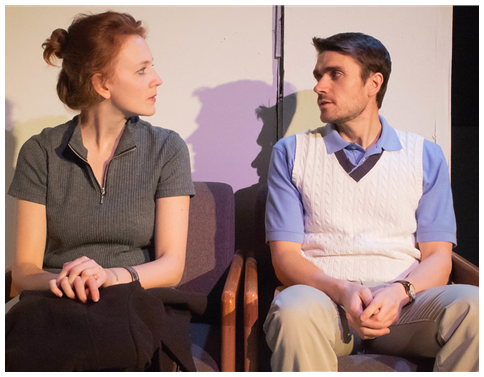 also the ICU nurse who cares for Sara.
The strength of this production of "Stop Kiss" lies in the performances of the two female leads. Anderson is superb as Sara, bringing a bright-eyed optimism and wholesome goodness to the role which is perfect as we eventually see that cheerful and bubbly perspective dissolve into a muted rage. Pallozzi is almost completely the polar opposite of Anderson. This Callie is reserved, cautious, sometimes calculating and even cold but by play's end knows exactly what she wants and the sacrifices that she will have to make in order to hold onto it.
Director Kanome Jones has done a wonderfully thoughtful job and aided by Intimacy Director Gaby Labotka they both have fashioned a highly sensitive version of this work, especially in the quieter and more emotionally devastating final scenes. Jones, along with Sound Designer Mike McShane, have chosen to set this "Stop Kiss" firmly in the year in which it premiered. There is a sense of nearly rueful nostalgia as you listen to the mid-1990's music which highlights the many transitions between scenes. Upon exiting the theater you almost want to rush home and listen to Madonna's "Ray of Light" or the biggest hit from The Cardigans, playing on full blast as you gleefully dance around your living room, giddy and joyful and eternally grateful for surviving yet another day.
______________________________________________________________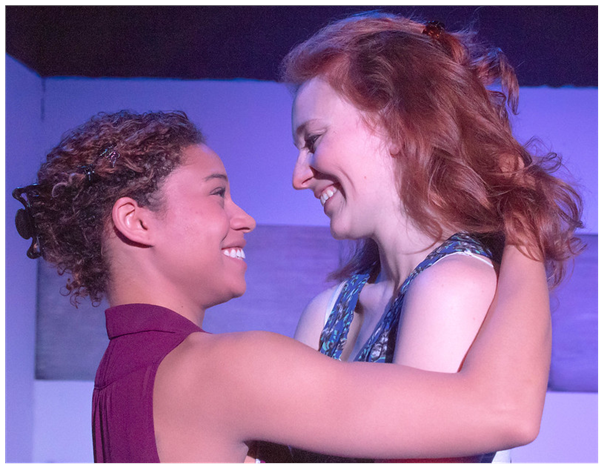 "Stop Kiss" continues to February 9, 2020
The Buena, Pride Arts Center, 4147 North Broadway, Chicago, IL
Thursdays to Saturdays at 7:30 PM, Sundays at 5:00 PM and Monday, February 3 at 7:30 PM
Ticket Prices: $40 premium reserved seats, $30 general reserved seats, $25 students and seniors (not valid on Saturdays)
Tickets available by phone at 866-811-4111 or 773-857-0222 or online at www.pridefilmsandplays.com
Running time is 90 minutes with no intermission.