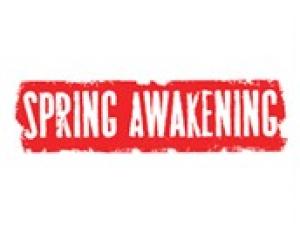 **** Recommended **** Porchlight Music Theatre's production of Spring Awakening is musical adaptation of an 1891 play by Frank Wedekind, a frequently banned drama about a sexually oppressed community in Germany.  Steven Sater (book and lyrics) and Duncan Sheik (music) have turned it into an alternative rock, coming-of-age musical.  No matter the century, teen angst is teen angst, after all.  Porchlight's production, led by 18-year-old Maya Lou Hlava, is an ensemble piece, and the blend of voices is superb!  4 Spotllights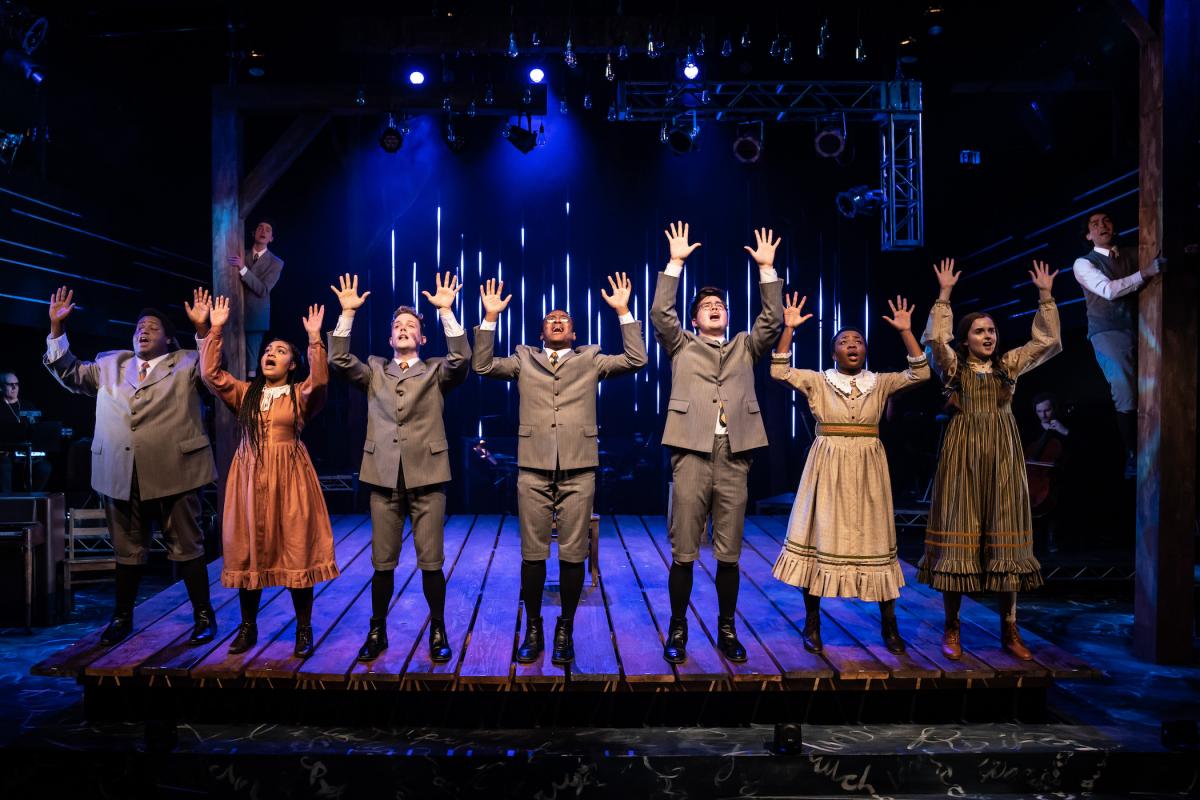 Let me warn you up front: Spring Awakening is a frank exploration of teen sexuality, and everything is here – masturbation, sexual exploration, parental abuse, incest, teen sex, abortion, suicide and prostitution – so if you're easily offended, then Spring Awakening is not for you.  On the other hand, since the show is set in 19th Century Germany, the sexual content is mostly understated.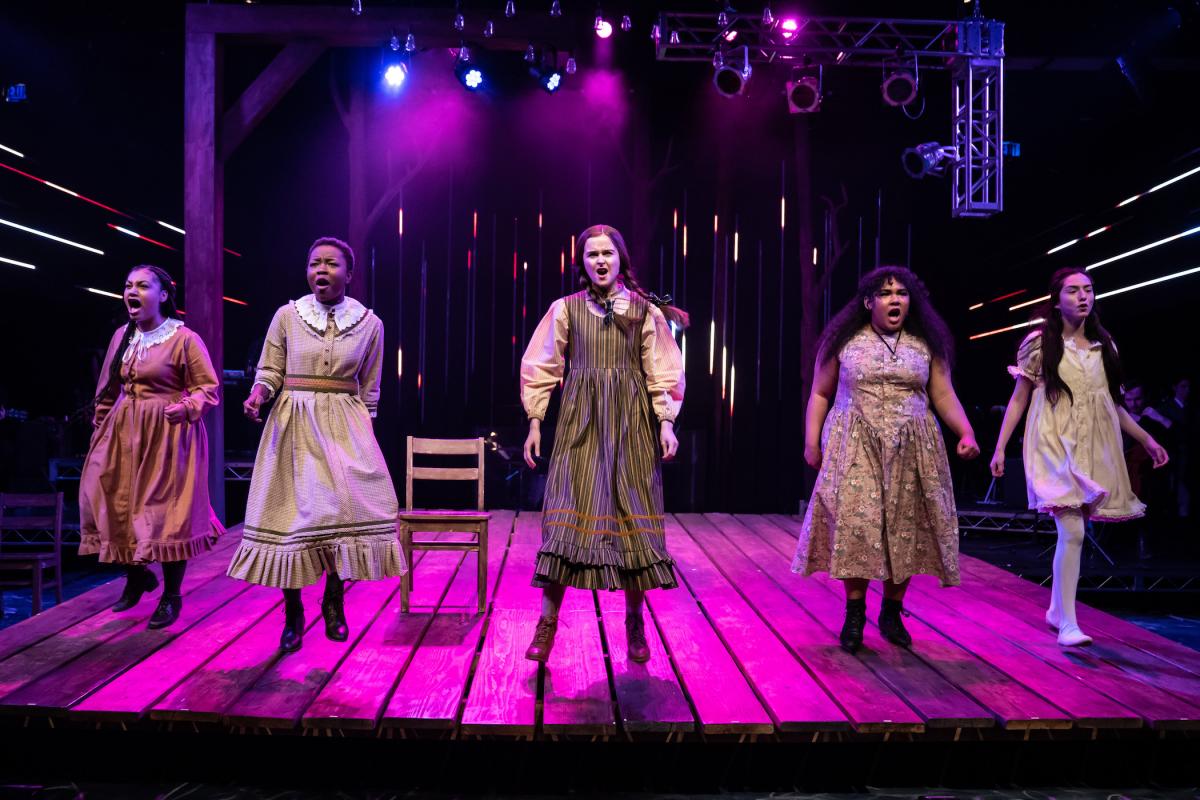 At the center of the show is a young teen named Wendla (Maya Lou Hlava).  At the beginning of the story, she puts on a child's dress, because it was her favorite.  Her mother scolds her for dallying because they need to visit her sister who just had a baby.  When she asks how babies get her because she knows it's not the stork, her mother evades the question.  When she demands an answer, she's told it requires marriage, but nothing more.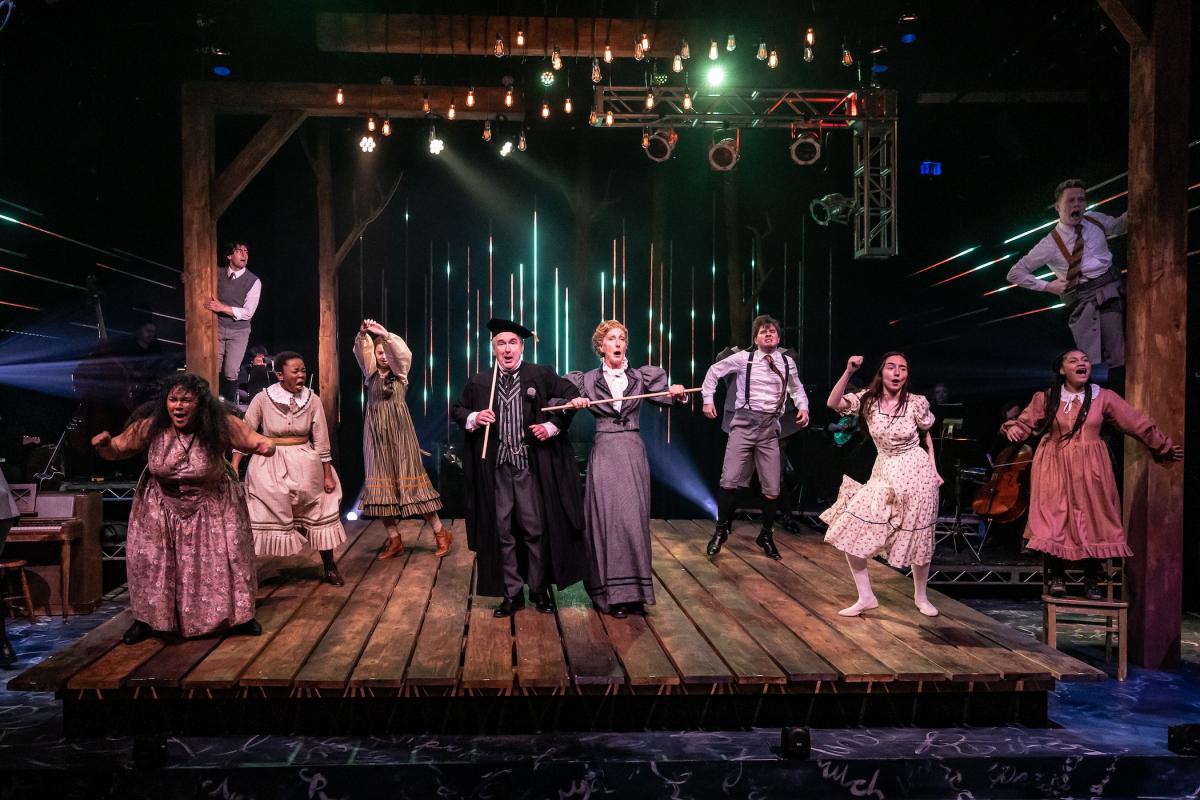 These kids exist in prisons created by the expectations and/or actions of their parents and teachers, all played by McKinley Carter (The Adult Woman) and Michael Joseph Mitchell (The Adult Man).  In fact, the unscrupulous schoolmaster and schoolmistress plotted ways to fail certain students so their school would remain on top, so when they left the classroom, it was a hoot to see these boys of 1891 pull microphones out of the jackets and start singing about The Bitch of Living.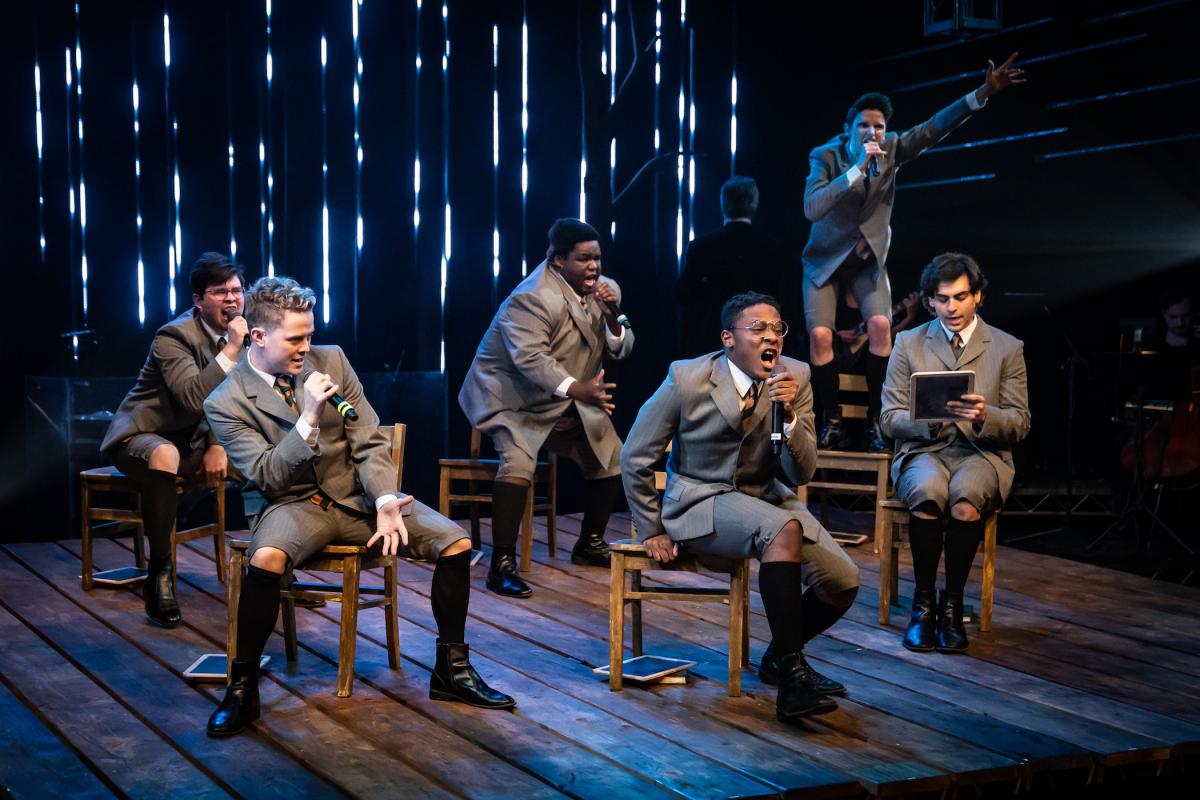 Melchior (Jack Decesare), a rebel and free-thinker who refused to attend church, knew exactly where babies came from and a lot more.  He wrote out a complete essay on sex – with diagrams – and gave it to his friend Moritz (Quinn Kelch), who is tormented by sexual dreams and desires he didn't understand.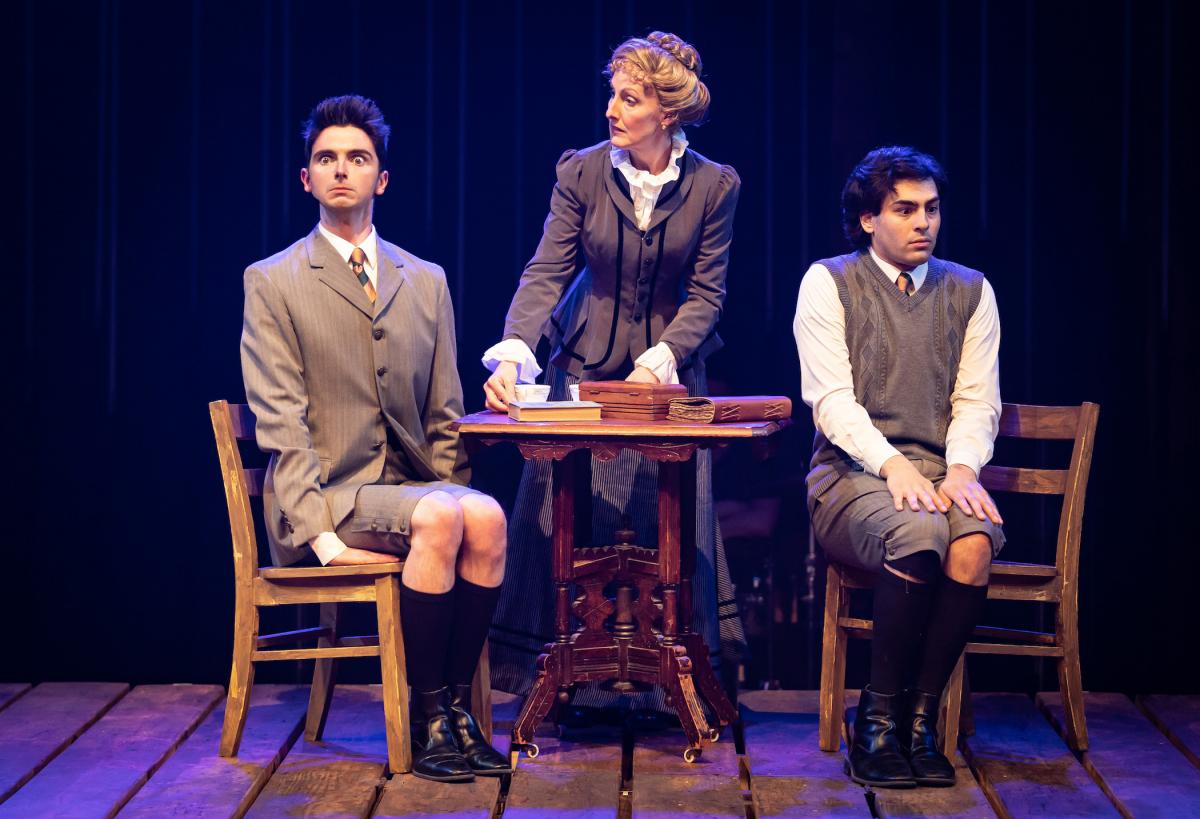 One day, as Wendla and her friends were talking, they noticed some awful bruises on one girl's arm.  When pressed, Martha (Ariana Burks) admitted that her father beat her almost every day.  Wendla was enraged, demanding that someone report this.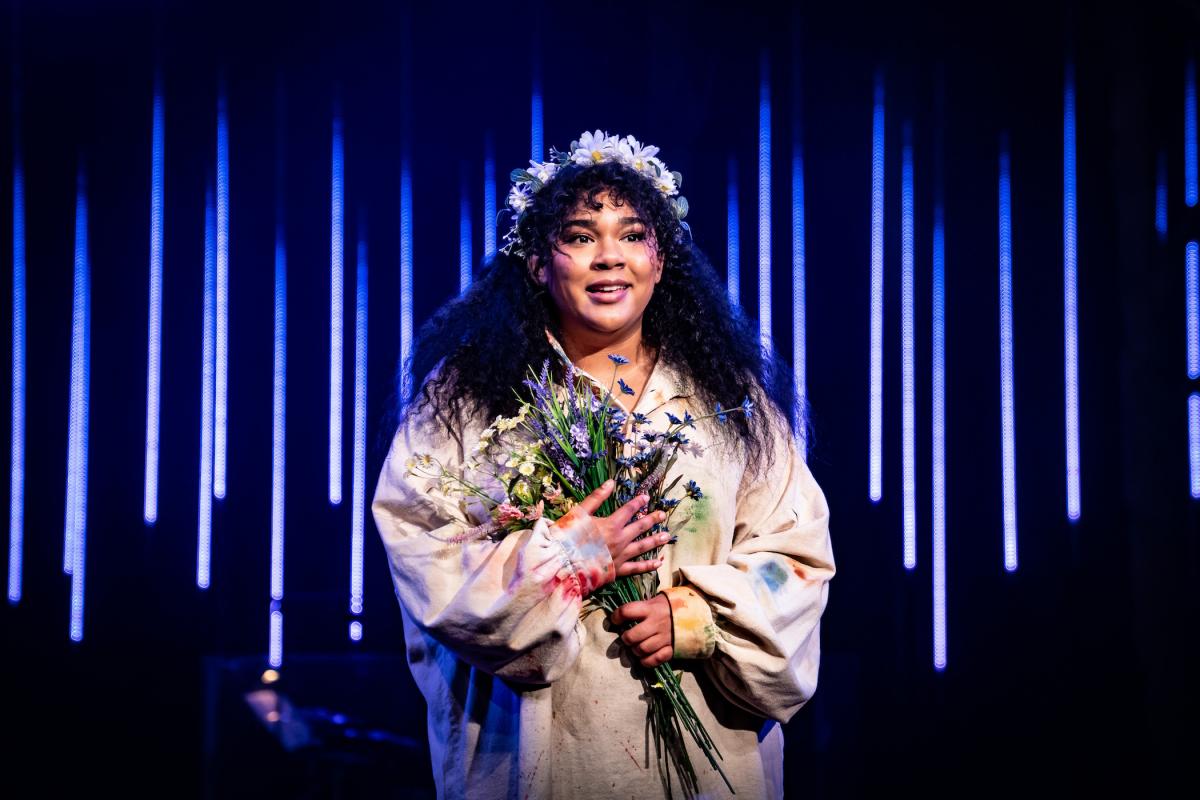 Another childhood friend, the carefree Ilse (Tiffany T. Taylor) ran away and joined a Bohemian artist colony.  She said she often posed for artists, letting them poke at her with paint brushes.  She added why not- they're always poking her with something.  She was the last person to talk to Moritz.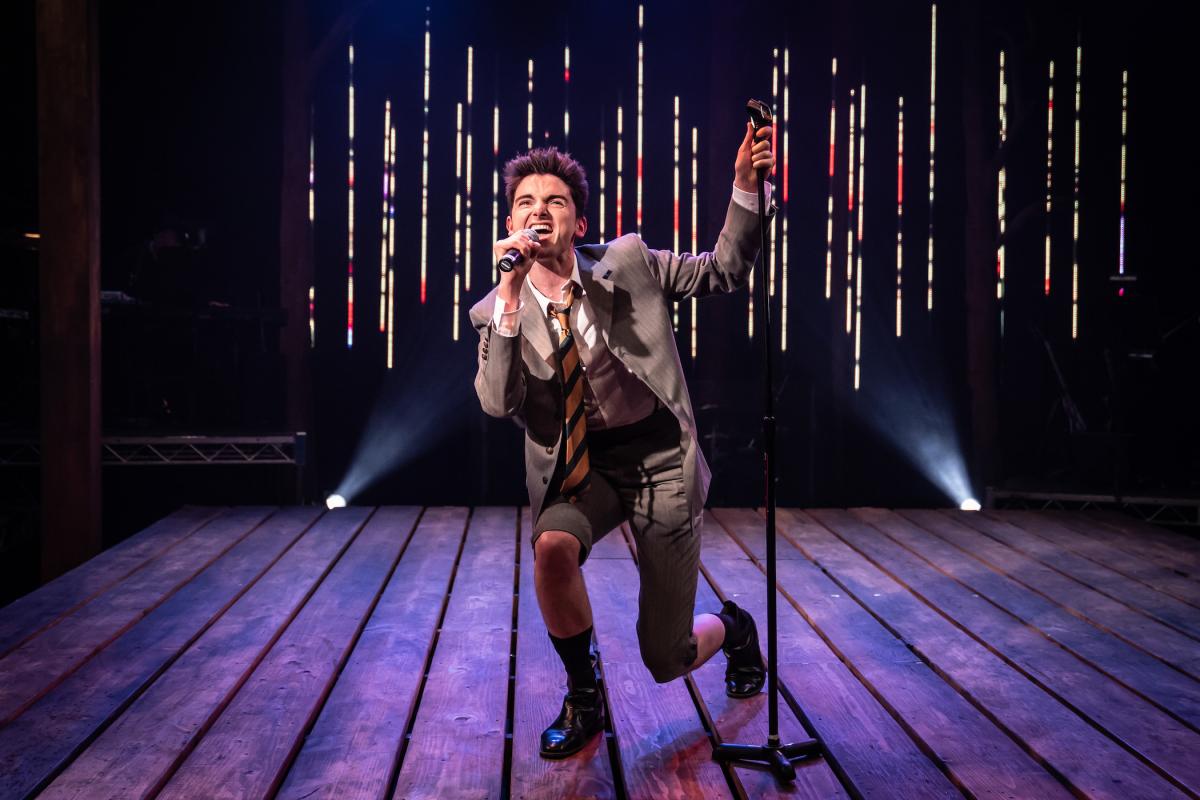 Moritz was a middling student who had a hard time concentrating on schoolwork because of his nightly dreams.  He passed his midterm but was worried the final tests because a limited number of students would be accepted into secondary school.  When the schoolmaster forced him to fail, his father practically disowned him, so he took his own life.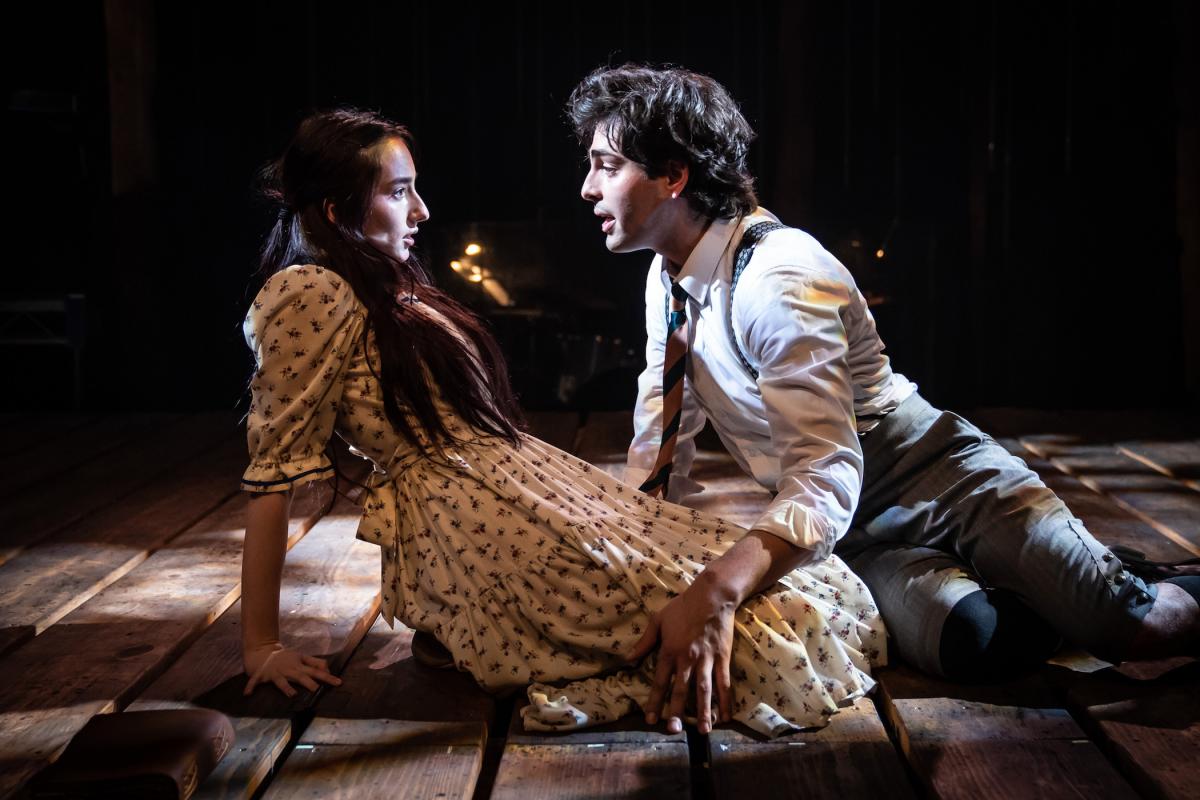 Wendla and Melchior were childhood friends, but Melchior wanted more than friendship.  When he went too far, the inevitable happened.  Since Wendla had no idea what she'd done could have consequences, she didn't recognize what was happening to her own body.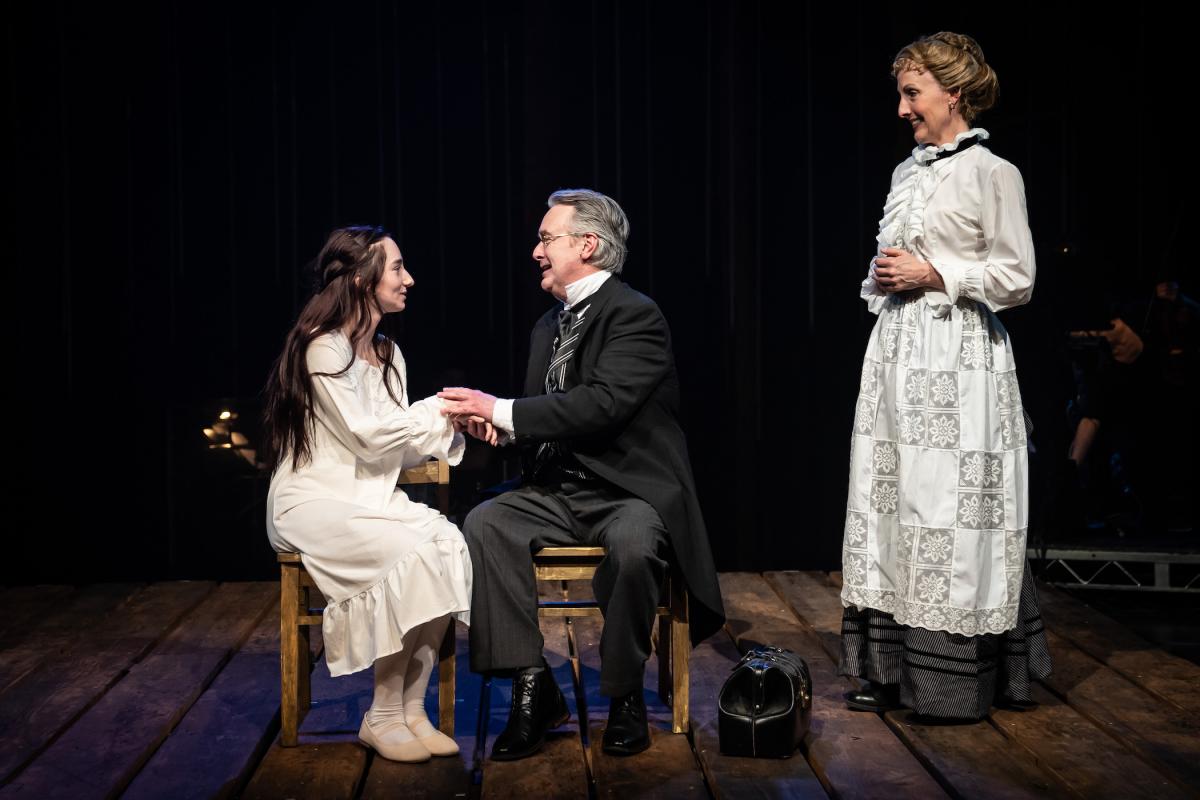 Meanwhile, Melchior's sex manual was found with Moritz's things, and he realizes he's in big trouble, and sings an incredibly funny song – which could be the mantra of anyone who ever screwed up - called "Totally F**ked".  When his already exasperated parents found out about Wendla, he was sent to reform school. 
Hänschen (John Marshall Jr.) and Ernst (Kelan M Smith) were good friends who were interested in each other.  Eventually they declared their love for each other.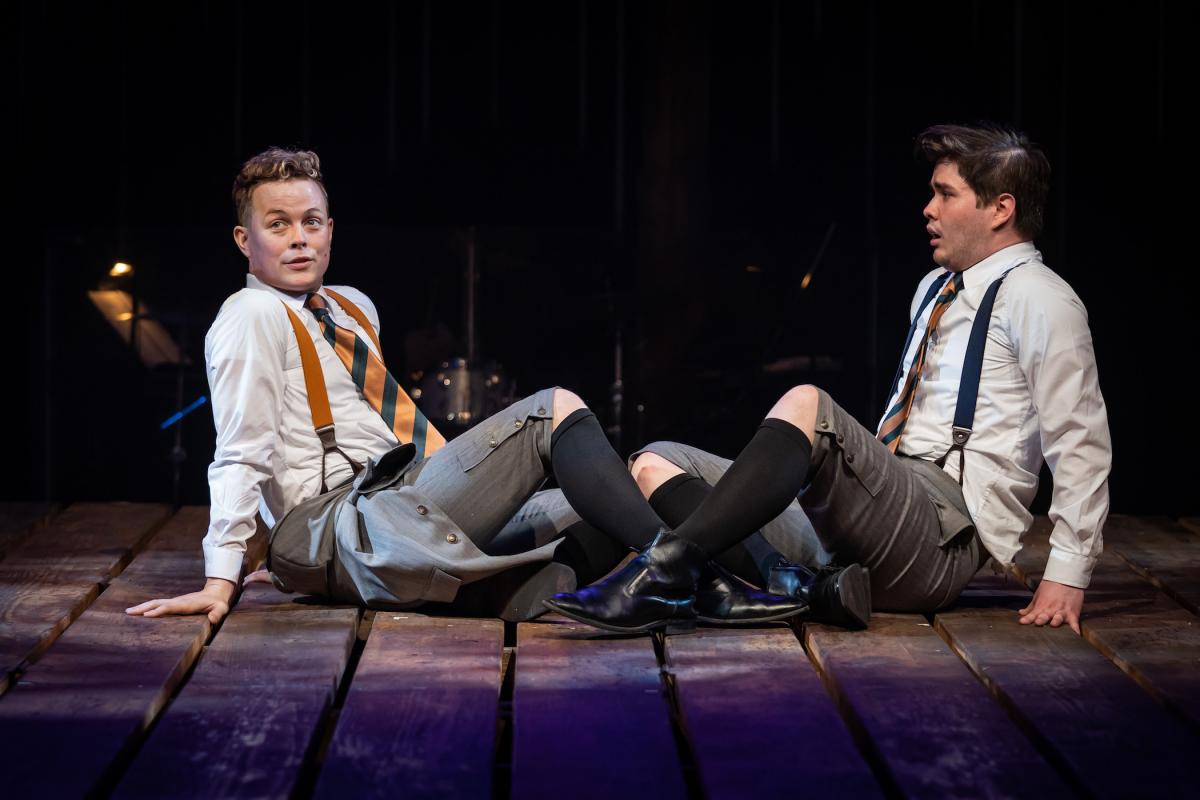 The other students are: Thea (Maddy Kelly), Georg (Juwon Tyrel Perry), Otto (Kevin James Sievert) and Anna (Martha (Sydney Monet Swanson). 
Note: Guests must show proof of vaccination before entering the theater.  Guests are required to wear masks while inside the building. 
Porchlight Music Theatre's production of Spring Awakening has been extended to June 2nd at The Ruth Page Center for the Arts, 1016 N. Dearborn St., Chicago.  Valet parking is available.  Running time is 2 hours, 30 minutes with an intermission.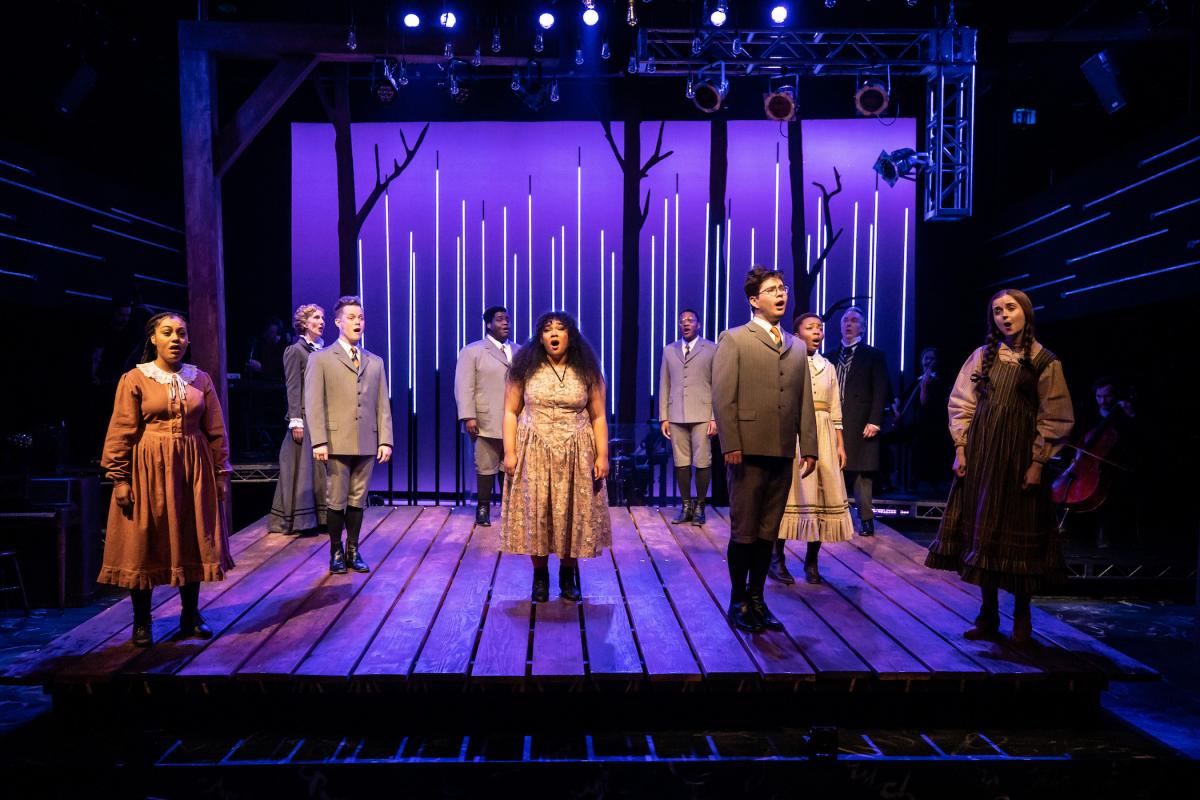 Performances are: Thursdays at 7:00 pm; Fridays at 8:00 pm; Saturdays at 3:00; Sundays at 2:00 pm with Thursday matinees May 5th at 10:30 am and May 12th at 1:30 pm.  There are no Thursday evening performances May 5th, 12th or 19th.  Tickets range from $25 - $74.  FYI (773) 777-9884 or www.porchlightmusictheatre.org.