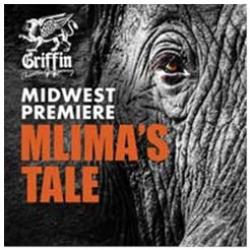 As you enter the peaceful tranquility of the heart of Africa, conveyed by L.J. Luthringer's wonderful sound design, you will be transported to the depths of the jungle. That sense of serenity will shortly be shattered by the senseless and barbaric killing of the majestic Mlima. Actor David Goodloe -- whose face as well as his bare torso, arms and back are covered in ritualistic markings similar to that of the tribes in Ethiopia who use lime soil to elaborately decorate their bodies -- personifies Mlima and narrates his fate. It is a towering performance that vacillates between boastful pride and emotional anguish before settling into quieter moments of silent observation of various complicit individuals. It powerfully captures the refinement of Nottage's script.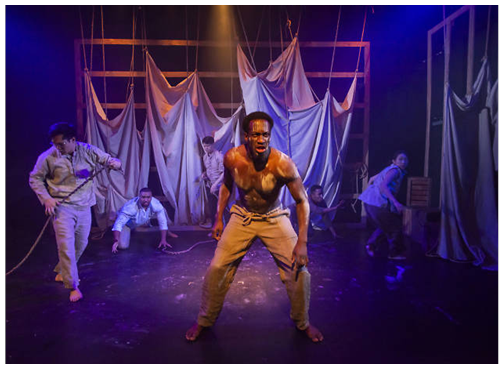 Mlima was a beloved, nearly 50-year-old elephant living in a national park in Kenya. Revered by the entire country and respected for his advanced age he was also prized for his massive tusks. The locals referred to him as a "long-tusker" and he was supposedly safe from any human harm. However, poachers invaded his sanctuary and did the unthinkable -- they savagely shot him and mutilated his body with machetes only to acquire his valuable ivory tusks to sell on the underground black market. The illegal hunters are portrayed by Lewon Johns and Michael Turrentine, who both play multiple roles including a corrupt police official and a distraught forest ranger, respectively.  These two fine actors are the most featured performers in this show but the ensemble also includes Ben Chang, Sarah Lo, Collin McShane and Christopher Thomas Pow. These actors appear in roles as diverse as bribed politicians, crooked industrialists, PR spokespeople, a ship's captain, a respected artist who specializes in ivory carvings and finally an affluent Asian who simply must own the sculpture made from Mlima's tusks merely for the acknowledgement that possessing such an object would bring.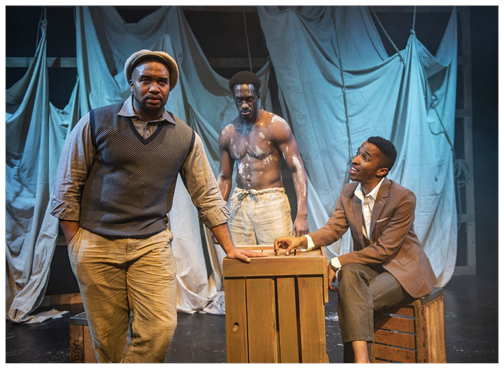 Director Jerrell L. Henderson has created a fascinating world wherein the ramifications of a single act can have resounding repercussions. As the international sweep of "Mlima's Tale" spins from Africa to Vietnam and eventually to China, the journey becomes one of bewilderment and crushing sadness. The magnificent creature that once was an elephant named Mlima may be gone but his ghost lives on. His spirit persists and affects everyone who came into contact with him or his awe-inspiring tusks. Goodloe as Mlimia, in an eerily repeated gesture, approaches all of the other characters at some point during the course of the play with a wooden bowl in his hands. Contained within that bowl is a chalky white liquid, similar to what was used to create the paintings on his own body. Goodloe dips his fingers into the substance and draws a line across each character's face. A beautiful metaphor illustrating that Mlima's blood is on all of their -- and equally our -- hands.
________________________________________________________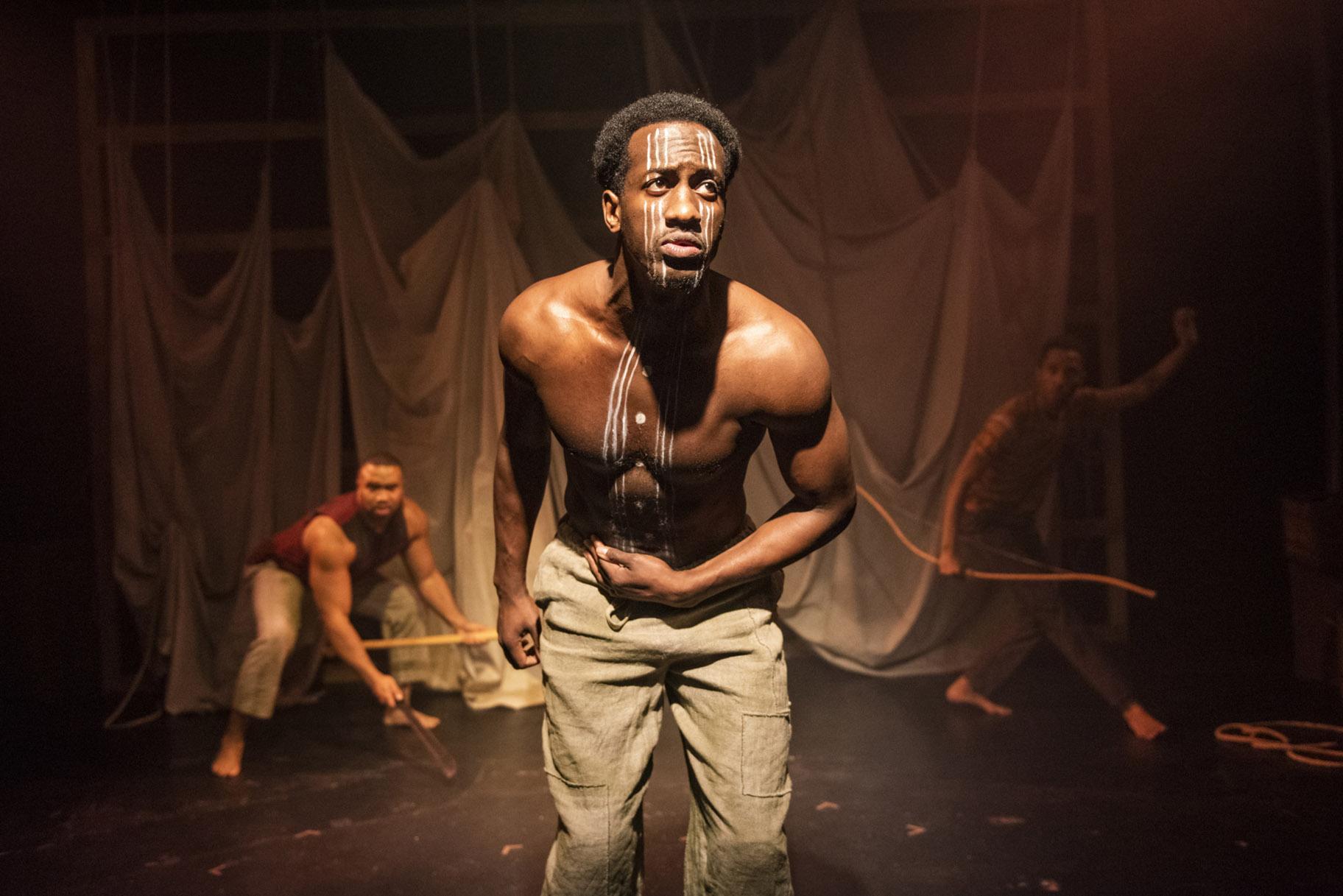 "Mlima' Tale" continues to March 21, 2020
Presented by Griffin Theatre Company at the Raven Theatre, 6157 North Clark Street, Chicago, IL
Curtain times:  Thursdays, Fridays and Saturdays at 7:30 PM, Sunday at 3:00 PM
Tickets are $38 each and can be purchased by calling (773) 338-2177
For more information, please visit www.griffintheatre.com
Running time is 90 minutes with no intermission