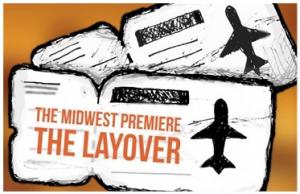 Shellie (Alison Plott) seems to be running away from her life. She got as far as Denver but returned and is now sitting on a motionless airplane trying to depart from O'Hare, her head buried in a detective novel. Seated next to her is Dex (Michael Vizzi), a successful businessman who lives in San Diego but had a layover in Chicago and is attempting to reach New York City in time to celebrate Thanksgiving dinner with his fiancée Andrea (Emma Jo Boyden). Initially, their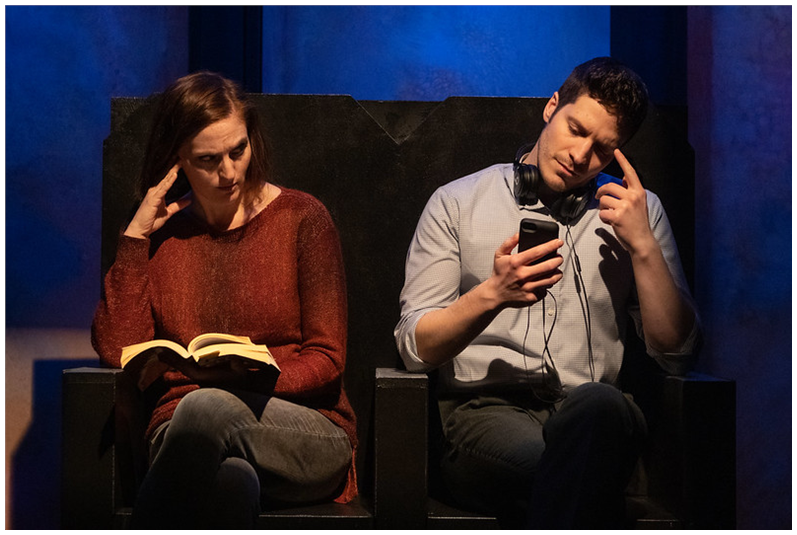 flight is delayed due to mechanical issues. Shellie and Dex disembark from the aircraft and head to the airport's bar. While sipping cocktails there, it is reported that bad weather is preventing the flight from taking off at all that day. They then head to the bar of an airport hotel. After many more drinks they decide to share a room together that evening. Shellie tells Dex that she is a professor of American crime fiction at Hunter College in Manhattan and is reluctant to give him her telephone number.  Instead, she tells him that she would prefer to keep in touch via e-mail. The next morning, they are not on the same flight to New York and neither one knows if they will ever speak to each other again.
Dex is the more honest and up-front of the two. He eventually makes it to see Andrea and her little girl Lily (Charlotte Hensley) but it is now Christmastime. Shellie, on the other hand, has many secrets. One of those is her epileptic father Fred (Jim Morley), who has recently had a stroke and is now housebound. Shellie needs someone to keep an eye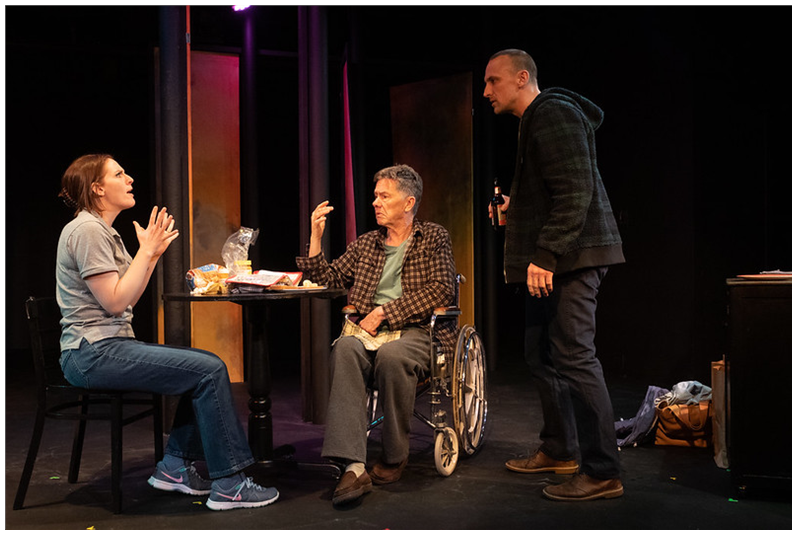 on Fred when she is working and that person is Kevin (Joshua J. Volkers) who turns out to be much more than just a caregiver. Headland's script is deliberately murky as more and more information is disclosed. Dex eventvually hires Arno (played by Joshua J. Volkers in a dual role) who is a private investigator assigned to locate Shellie. At the hospital with Fred, a nurse named Mya (also played by Emma Jo Boyden in a dual role) informs Shellie that a mystery man, a front of some sort, has paid for Fred's staggering medical bills.
Headland has framed her narrative over the period of four months, with all scenes revolving around a specific holiday. The snowy conditions of Thanksgiving. A not-very-merry Christmas. An enigmatic and joyless New Year's Eve. And the climax occurs on the most unromantic Valentine's Day that you could ever imagine.
What is it that Thomas Wolfe said? You Can't Go Home Again.
____________________________________________________________
"The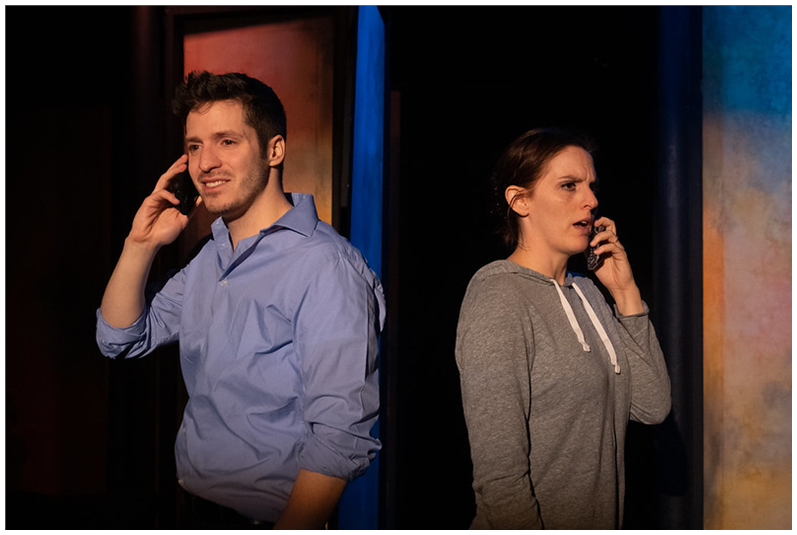 Layover" continues to March 22, 2020
Greenhouse Theater Center, 2257 North Lincoln Avenue, Chicago, IL
Curtain times: Thursdays/Fridays/Saturdays at 7:30 PM, and Sundays at 2:30 PM
Tickets are $20 each but with a discount for industry and students
Tickets are available at www.greenhousetheater.org or by phone at (773) 404-7336.
For more information, visit www.the-comrades.com
Running time is 100 minutes with no intermission