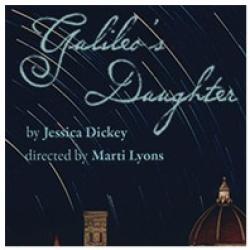 **** Highly Recommended **** Galileo's Daughter is an absolute gem.  There isn't anything I'd change about this Remy Bumppo production.  The cast is superb, the set looks/feels like Florence and the story is interesting and engaging.  Only 85 enchanted minutes long, Galileo's Daughter is on my top ten must-see list for 2023!  4 BIG Spotlights
Galileo's Daughter was written by Jessica Dickey and directed by Marti Lyons.  I've never been to Florence, but my friend Nancy, who has, told me that the set looked just like her memories of the city.  The pinkish-brown stucco walls, with the addition of some street projections, made her feel like she was there again.  Kudos to Yeaji Kim for that beautiful set.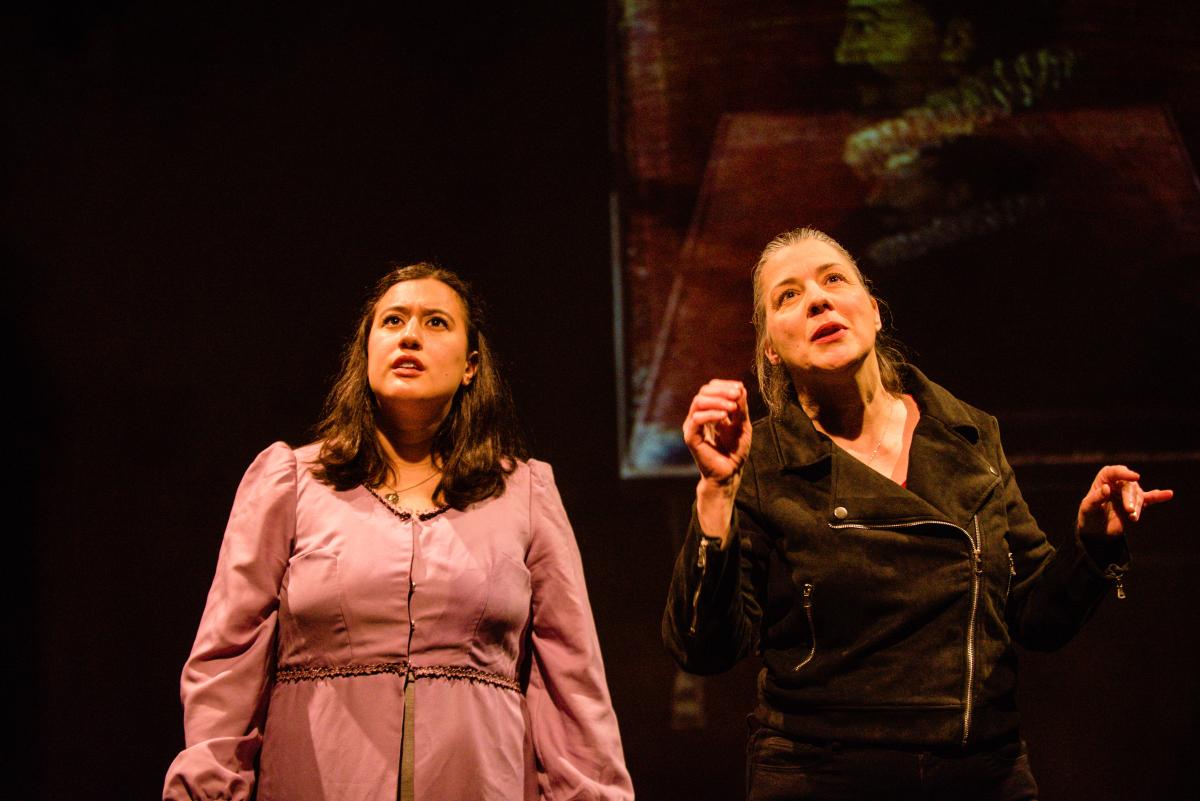 The Writer (Linda Gillum) introduces herself to the audience, and explains that she got a grant to write a play about Galileo's daughter, so she's in Florence to study her letters to her father.  She's going through a personal crisis which has undermined her confidence.  Eventually she admits she's going through a divorce. 
Galileo (Chiké Johnson) gives his Daughter (Emily Bosco) lessons in astronomy using the telescope he made.  When he observed Jupiter's moons revolving around the planet, he realized that the earth is not the center of the universe, an idea that could get him labeled a heretic.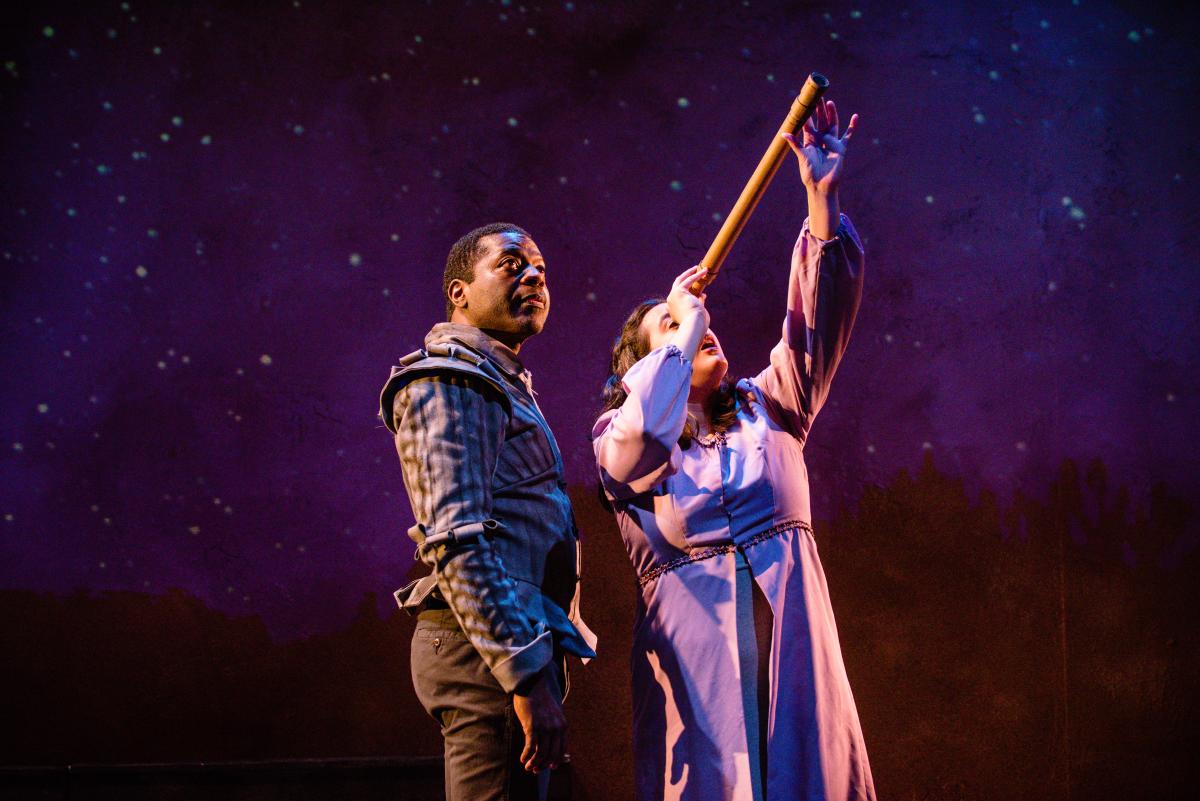 As the Writer makes her way around Florence, she encounters various officious desk clerks, curators, guards and scholars – all played by Chiké Johnson using different voices.  They would respond to her questions by saying, "Italian, Italian, Italian."  After that phrase, she would turn to the audience and say, "and I heard …" 
When Galileo was called to Rome to answer for his heresy, he decided that Daughter should join a convent.  Although she begged, he was adamant.  Once in the convent, she chose the name Maria Celeste to honor her father.  She continued to be her father's staunchest supporter, writing letters to influential people on his behalf.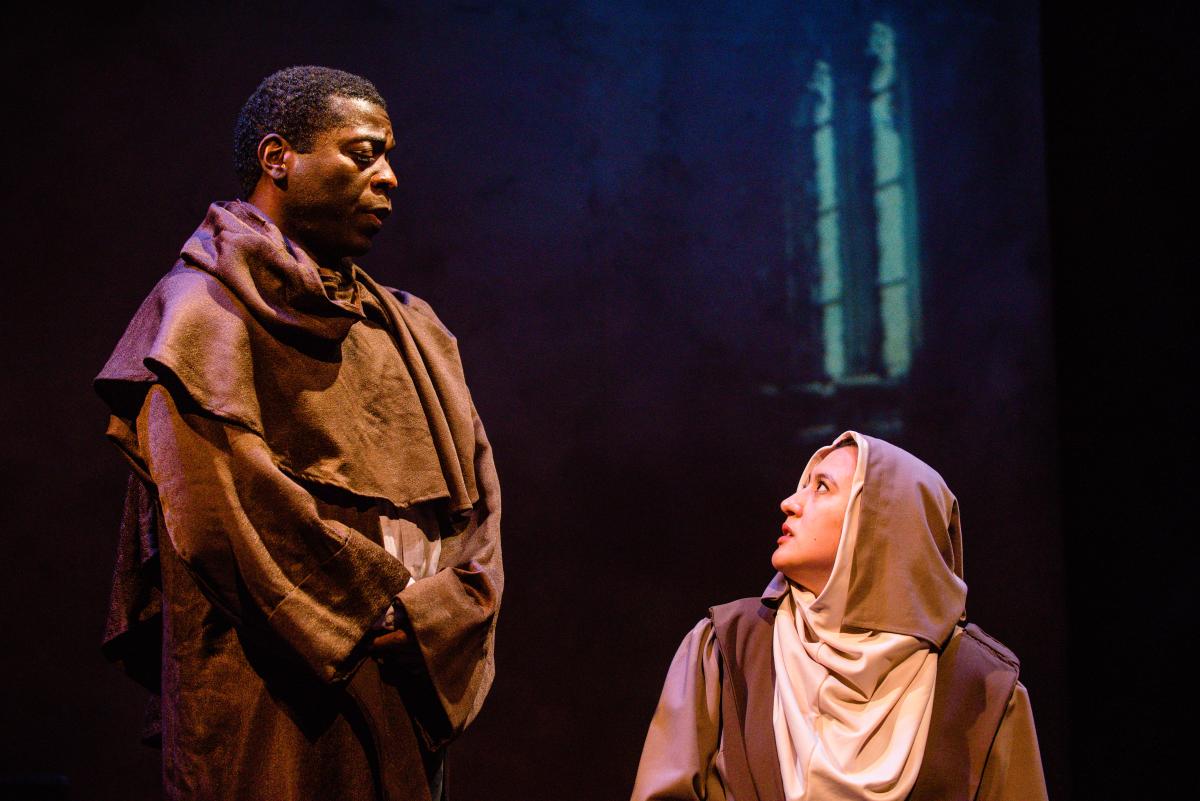 I'm fascinated by this story.  When I did a Google search for Marie Celeste, I found lots of information.  I even found her picture!  She really was Galileo's illegitimate daughter.  She was born in 1600 in Padua and died in 1634 in Florence.  Although secluded in a convent, she wrote many letters supporting her father in his endeavors, which still exist.  I also found a wonderful quote from her father describing her as "a woman of exquisite mind, singular goodness, and most tenderly attached to me."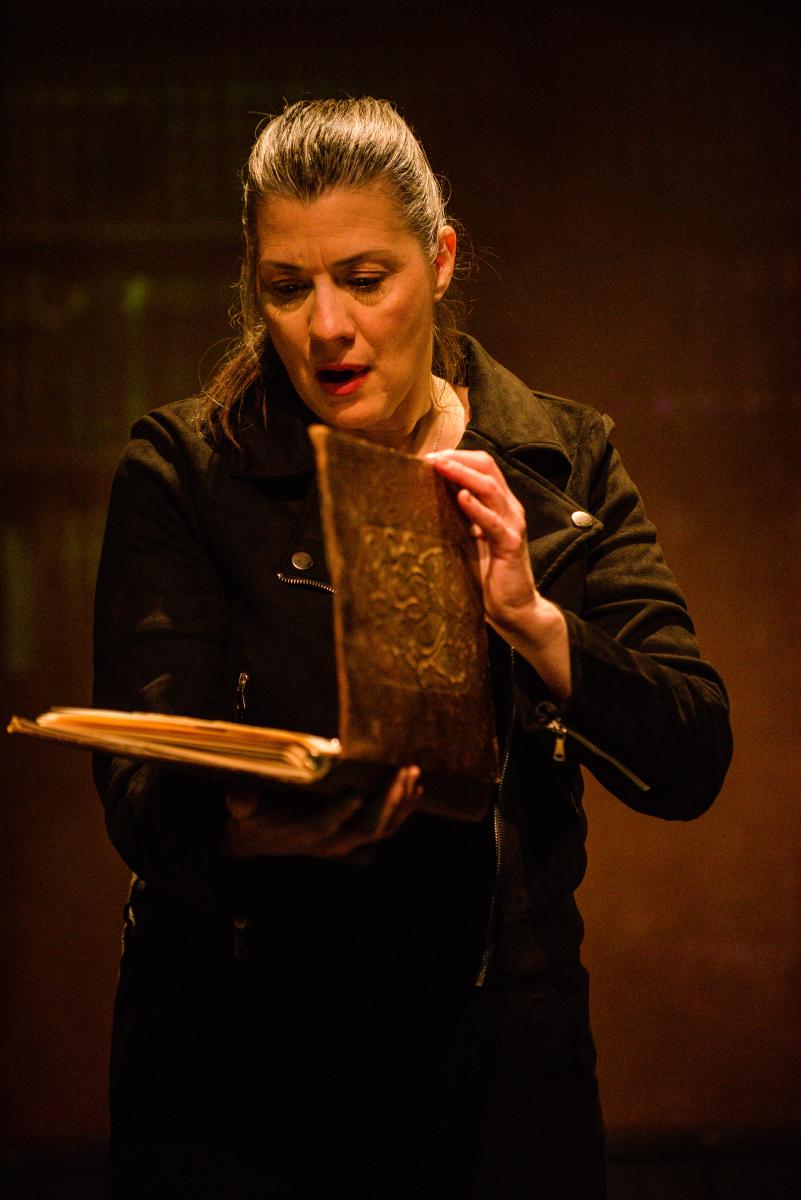 Note: Guests are encouraged but not required to wear masks while in the theater.
The Remy Bumppo production of Galileo's Daughter runs through May 14th at Theater Wit, 1229 W. Belmont, Chicago.  Parking is available in Theater Wit's lot across the street, $8.00 payable at box office.  Running time is 85 minutes, no intermission. 
Performances are Thursday through Saturday at 7:30 pm, Sundays at 2:30 pm, with matinees Saturdays, April 29th & May 6th and Thursday, May 11th at 2:30 pm.  Tickets range from $10 - $40.  FYI RemyBumppo.org.