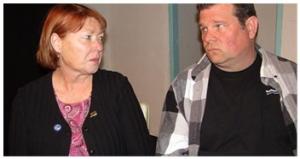 Raynelle, the widow, should be grieving, but is she? When asked by the preacher, Reverend Hooker (Phil Myers) to describe her husband, the only thing she can say is, "He was mean and surly".  In fact, in a family conference over what to put on his stone, she suggests his name, the dates and the words, 'mean and surly'.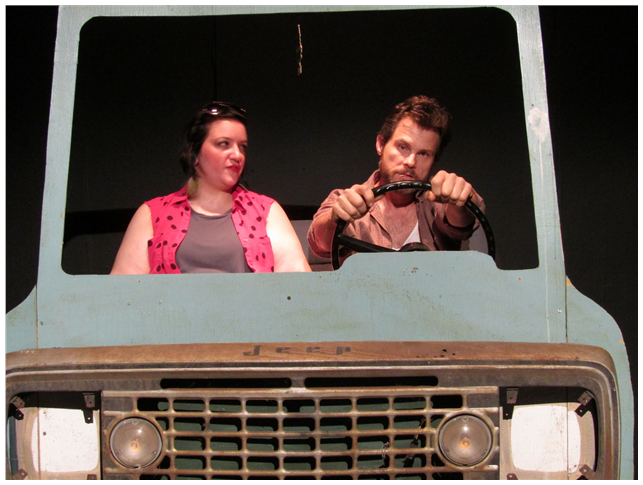 One Turpin son, Ray-Bud (Mike Lerner) and his wife, Lucille (Maggie Lerner), are moderately successful but they haven't been able to have any children.  The other Turpin son, Junior (Ray Huntington) and his wife, Suzanne (Christina Biancardi), who have three kids, lost everything when Junior's invention – a riding machine that cleans parking lots – tanked.  The Turpin daughter, Delightful (Erin Sharpe), a change of life baby, says little but gives eating a whole new definition.
Bud's sister, Marguerite (Linda Didelot) (she of the letter), a born-again zealot, is bound and determined to get everyone in the family into church.  When she heard about Bud, she called her son, Royce (Tony Herman), who is living off unemployment and therefore still asleep, to drive her to Raynelle's house so she can offer comfort.  Marguerite's other son, who is in prison, is her 'cross to bear'.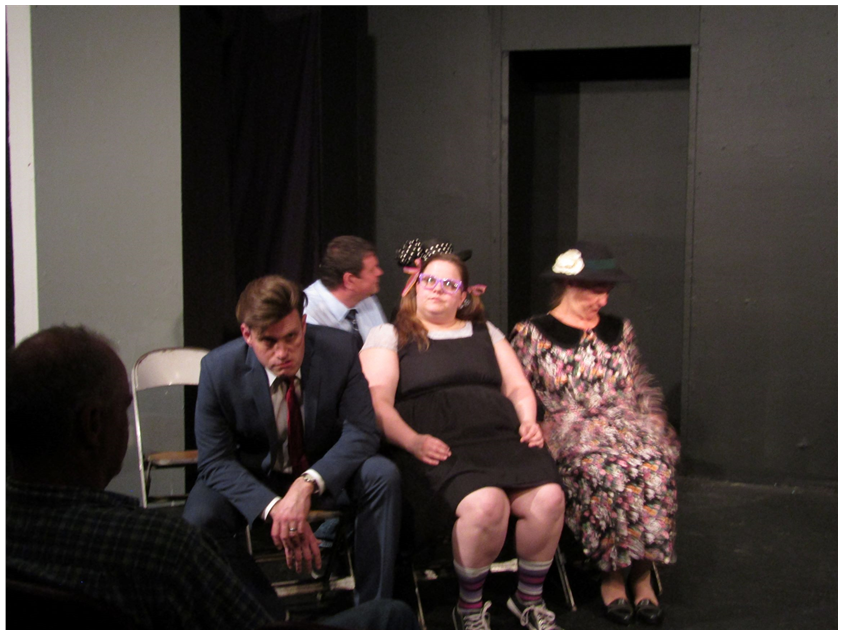 Everyone in this story is an oddball, including visitors to the wake: Raynell's friend, Veda (Sandy Stotte) and her handicapped (?) husband, Norval (Curtis Vosti); Ray-Bud's friend, Clyde (Vosti); another friend, Nadine (Sharpe), and of course, cousin Juanita (Diana Smoot), who is married to a lawyer and has everything anyone could want, except her husband's time. 
"Dearly Departed" runs through June 9th at Beatniks on Conkey, 418/420 Conkey Street, Hammond.  There is plenty of street parking available.  Running time is just about two hours including an intermission.  You might want to get there a little early to sample the goodies offered before the show.  Performances are Friday and Saturday at 8:00 pm; Sunday at 2:00 pm.  FYI (219) 852-0848 or www.beatniksonconkey.com.