Date:
Fri, 06/11/2021 -

5:00pm

to

8:00pm

'Rhythm on Ridge' Serves Up Cocktails, Cuisine, Live Music & Relaxing FUN!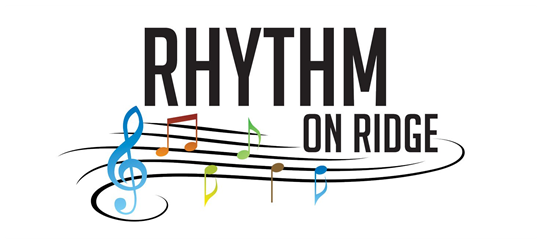 Date: Friday, June 11
Time: 5 pm - 9 pm
Location: 1040 Ridge Road (CVPA Terrace and Ballroom)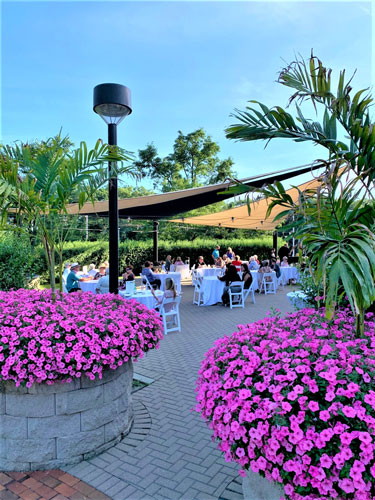 Guests can enjoy a refreshing mojito or favorite beer, as well as sip champagne under a terrace palm tree or enjoy conversation paired with a custom culinary menu under chandeliers as live music musicians entertain.
Chef Joe Trama and his Events Team at The Center for Visual and Performing Arts are the hosts of "Rhythm on Ridge." Showcasing their delicious food, brimming beverages and entertaining reputation which earned the elegant-yet-comfortable landscape at 1040 Ridge Road status as an arts, culture and culinary destination for 30 years. Contact event hostess Christine Cabonare in Trama Catering Events for questions at (219) 836-1930, Ext. 2.
Kerry Mott and musicians will provide live music outdoors beginning at 6:30 p.m. under the stars and terrace strung lights, as guests have the option of outdoor table service or enjoy the music from inside spacious ballroom which will also feature distanced cafe table seating.
Guests will enjoy their food and beverages with their conversation and the music background in the relaxing outside atmosphere on the beautiful attached Woodside Terrace surrounded by flower beds framed by the secluded cool greenery of topiary hedges and cascading blooms of brick planters bursting with summer colors.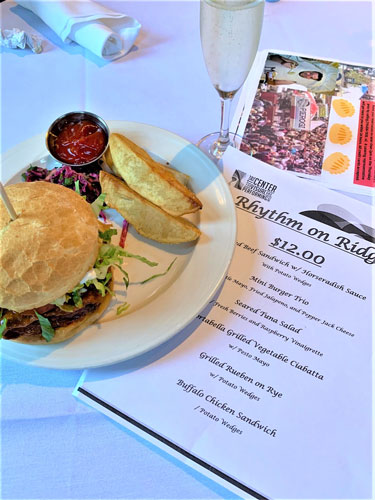 Executive Chef Joe Trama presents a special paid "all $12 menu" of other favorite nosh with hearty portions including a tender Grilled Beef Sandwich with horseradish cream to accent served with potato wedges, a Trio Platter of Mini Brioche Burgers served with Chipotle Mayo, Fried Jalapeno "bottle caps" the zip of Pepper Jack Cheese, a Seared Tuna Salad adorned with Fresh Berries and drizzled with homemade Raspberry Vinaigrette, a Portabella and Grilled Vegetable Sandwich on Ciabatta with Pesto ($12), a Grilled Reuben on Hearty Rye Bread served with Potato Wedges or a Buffalo Chicken Sandwich served with Potato Wedges.
The full cash bar includes assorted beers, including Micheladas ($6) and domestic bottled beer ($4) and imported bottled beer ($5) as well as mojitos ($7) and courtesy of Johnson Brothers of Indiana, a variety of Canyon Road Wines for free sampling or by the glass ($8).
COVID-19 Precaution: In consideration of the 2020 Global Pandemic and in accordance with the Governor's mandated mask order, guests are asked to wear "a mouth and nose covering" mask when walking about during the course of the evening but may remove coverings once seated at their table or when in a secluded area and away from others.