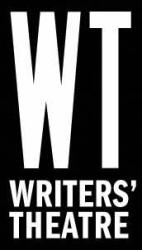 Writers Theatre, under the leadership of Executive Director Kathryn M. Lipuma and Artistic Director Braden Abraham, is pleased to introduce FORTS! Build Your Own Adventure, Filament Theatre's hit immersive play experience for families. FORTS! Build Your Own Adventure will be presented October 19-November 26, 2023 in the Gillian Theatre, 325 Tudor Court in Glencoe.
Enter a world of imagination and creation as Filament Theatre transforms Writers Theatre into an interactive play-space. Picture the Gillian Theatre as a giant living room filled with couches, cardboard boxes, sheets, clothesline and more. When participants enter, the lights come up on giant towers of boxes. First order of business---build a fort! Maybe it's the tallest fort ever. Maybe it has a secret room. Maybe team up with other participants and make a giant super fort. Maybe make it cozy and curl up to have a chat. Maybe take a tour of someone else's fort and make a friend. With new elements added throughout the experience and lights and sound that take participants from day to night and back again, the story is different every time.
Writers Theatre Director of Artistic Development Bobby Kennedy comments, "We are overjoyed to bring Filament Theatre's FORTS! to Writers Theatre. Nestled as we are between a playground and a park, it has long been our wish for WT to also be a favorite destination of young people. Like all of our programming, FORTS! is an intimate theatrical experience—only this time the stage is yours and the storyteller is you. We cannot wait to see what new worlds our young audiences create when their imaginations and cardboard boxes collide." 
FORTS! plays on Saturdays at 10:30am, 1pm, and 3:30pm and Sundays at 11am and 1pm. The experience runs 60 minutes and is facilitated by two guides who are there to support the journey and make sure everyone has a great time and stays safe. Audiences are encouraged to arrive up to 15 minutes early to participate in pre-show activities. All participants should wear appropriate socks or bring slippers.
Tickets, priced $20, are now on sale at Writers Theatre at 325 Tudor Court, Glencoe; 847-242-6000; www.writerstheatre.org. One adult is able to bring up to three children. If more than three children are attending, additional adult tickets are required. Children cannot attend alone. For purchases greater than 16 tickets, contact the Box Office at 847-242-6000 for a group sale. Private buyouts and birthday parties are also available for booking through the Box Office.
For teachers and administrators looking for a one-of-a-kind field trip opportunity for their students, weekday experiences are available for grades pre-K and up. Students will have a blast playing together and connecting outside of the traditional classroom environment through creative play, teamwork, and exploration. Field trips run Tuesday-Thursday, October 24th-November 16th at 10am and 12pm. There is a capacity of 35 people including adults. There must be 1 adult for every 6 students. A ratio of 1:5 is recommended for younger ages. Contact education@writerstheatre.org for more information.
Forts aren't just for kids! A limited number of FORTS! Adult Nights exclusively for those age 21 and over will be held on Fridays, November 3, 10 and 17 at 7:30pm. At these select evening performances, grownups can grab a drink at the Writers Theatre bar and rediscover their inner child. Tickets, priced $20, are available at Writers Theatre at 325 Tudor Court, Glencoe; 847-242-6000; www.writerstheatre.org.
Fact Sheet / FORTS! Build Your Own Adventure
Title:                            FORTS! Build Your Own Adventure
Conceived and Directed by Filament Theatre Founder Julie Ritchey
Created in collaboration with Andrew Marikis, Eleanor Kahn, Jeffrey Levin, Carley Walker, and Christian Libonati
Creative Team:  Eleanor Kahn (Environment Design), Jeffrey Levin (Sound Design), Andrew Marikis (Facilitation Design), Joel Zishuk (Lighting Designer), and Carley Walker (Creative Consultant, Lighting Design).
Dates: October 19 – November 26, 2023
Previews: October 19 at 1:30pm and October 20 at 11am
Regular Schedule:           
Saturdays: 10:30am, 1pm, and 3:30pm
Sundays: 11am and 1pm
Additional experiences on Friday, November 24 at 11am and 1pm
Adult Nights:  Fridays, November 3, 10 & 17 at 7:30pm
Adult Night participants must be 21 and older
Location: Gillian Theatre, 325 Tudor Court, Glencoe
Price: $20
Box Office: The Box Office is located at 325 Tudor Court, Glencoe; 847-242-6000; www.writerstheatre.org 
FORTS! Notes of Interest:
●       The first production of FORTS! ran at Filament Theatre, December 2017 – March 2018.
●       FORTS! Build Your Own Adventure is both a play (the noun) and a play (the verb). Just like a play (noun), there is theatrical lighting, sound design, and music that shapes the imaginative journey. Unlike a play (noun), participants won't sit in a seat and watch, they will play (verb).
●      FORTS! is an experience where everyone can build, dream, and create together.
●      While food and drink are not allowed inside during the FORTS! experience, there will be space outside of the adventure zone to fuel up or take a break and concessions will be open.
●       FORTS! is recommended for ages 2 and up, with special Adult Nights exclusively for those 21 and over scheduled for Fridays, November 3, 10 and 17 at 7:30pm.
 ●       The experience runs for 60 minutes. Guests should plan to arrive 15 minutes prior to the show to enjoy pre-show activities with the guides. Shoes are not allowed in the play-space so participants should wear appropriate socks or bring slippers.
ABOUT FILAMENT THEATRE
Winner of the 2020 Award of Excellence for Theatre for Young Audiences by the Illinois Theatre Association, the mission of Filament Theatre is to create a more equitable society by celebrating and amplifying the perspectives and experiences of young people through the performing arts. To this end, it creates immersive and site-specific theatre that inspires, empowers, and activates young people and their communities. Filament's unique production process welcomes young people into the room as essential collaborators. Filament imagines a world where young people are the experts and adults are allies working to build a more just world. Filament Theatre has been an anchor cultural organization for the Six Corners business district in Chicago's Portage Park since 2007. Filament serves approximately 8500 patrons annually through theatre programming, camps, school residencies, and classes. As the only theatre of its kind in Chicago, Filament is a vital home for innovative artists and young people finding and using their power through the performing arts. Please visit filamenttheatre.org for more information.
WRITERS THEATRE 2023/24 SEASON
The season begins with Eurydice, followed by The Band's Visit, written by David Yazbeck and Itamar Moses, directed by Zi Alikhan and with music supervision by Andra Velis Simon. Hershey Felder then stars as Monsieur Chopin, written by Hershey Felder and directed by Joel Zwick, and concludes with The Hot Wing King, written by Katori Hall, directed by Lili-Anne Brown. Manual Cinema's Christmas Carol also runs November 16-December 24.
The 2023/24 Season will see the company now firmly at home in its award-winning building at 325 Tudor Court in Glencoe, designed by Studio Gang Architects. Productions will be presented in the 255-seat Alexandra C. and John D. Nichols Theatre. Masks are strongly encouraged, but not required, in all Theatre spaces. Please visit https://www.writerstheatre.org/covid-safety for full details.
Writers Theatre is pleased to welcome back BMO Harris Bank as a 2023/24 Season Sponsor, marking the Bank's tenth consecutive year as season sponsor. Writers Theatre also acknowledges Capital Group Private Client Services as a Lead Production Sponsor.
Season Packages are available online at www.writerstheatre.org, and at the Box Office by calling 847-242-6000.
AUDIENCE ENGAGEMENT OPPORTUNITIES:
WT offers Open Captioning on select dates for each production. Please visit writerstheatre.org/accessibility for more information.
Writers Theatre is working with Erika Walker and Maylene Peña of the Walker Thomas Group on workplace culture and equity, diversity and inclusion initiatives. Additional information about this important and ongoing work can be found at writerstheatre.org/working-at-wt.
ABOUT WRITERS THEATRE 
Writers Theatre boldly looks to the future as it begins its 31st season. Having captivated audiences for years with its dedication to creating the most intimate theatrical experience possible, the theatre is now a major Chicagoland cultural destination with a national reputation for excellence, being called "America's finest regional theater company" by The Wall Street Journal.
Since 1992, Writers Theatre has stayed true to its core values: valuing the power of the written word and uplifting the artists who bring that word to life. The company has produced over 120 productions—everything from inventive interpretations of classics to groundbreaking new work. In 2016, Writers Theatre opened a new, state-of-the-art facility designed by the internationally renowned Studio Gang Architects. The new facility has allowed the Theatre to accommodate its growing audience, while maintaining its trademark intimacy.
Writers Theatre now welcomes more than 60,000 patrons each season and has helped establish the North Shore of Chicago as a premier cultural destination. Through its Literary Development Initiative, which has been responsible for the nurturing and premiering of over two dozen world premieres, the theatre has established itself as a major originator of new theatrical works. Serving as an extension of the Writers Theatre mission, WT Education programs engage hundreds of students each year with active learning opportunities centered around the written word.