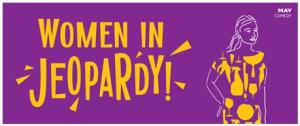 **** Recommended **** The Towle Theater production of Women in Jeopardy is a lot of fun, a comedy of errors involving three divorced gal pals, a clueless, self-involved girl, a spacey, cougar-obsessed boy and a creepy dentist.  Are two of the gals jealous because the third met someone – or is it really about his weird vibes?  I had to laugh out loud at the funny dialogue and improbable situations in this light-hearted comedy.  3 ½ Spotlights
Divorcees Mary (Linda Cunningham), Jo (Stephanie Rohr) and Liz (Rachel Silvert) have been have been through a lot together.  One morning, Mary and Jo are in Mary's kitchen eating coffee cake and talking about the news – a young woman has disappeared without a trace.  Just then, Liz bursts in and starts going on and on about her new man, a dentist in town.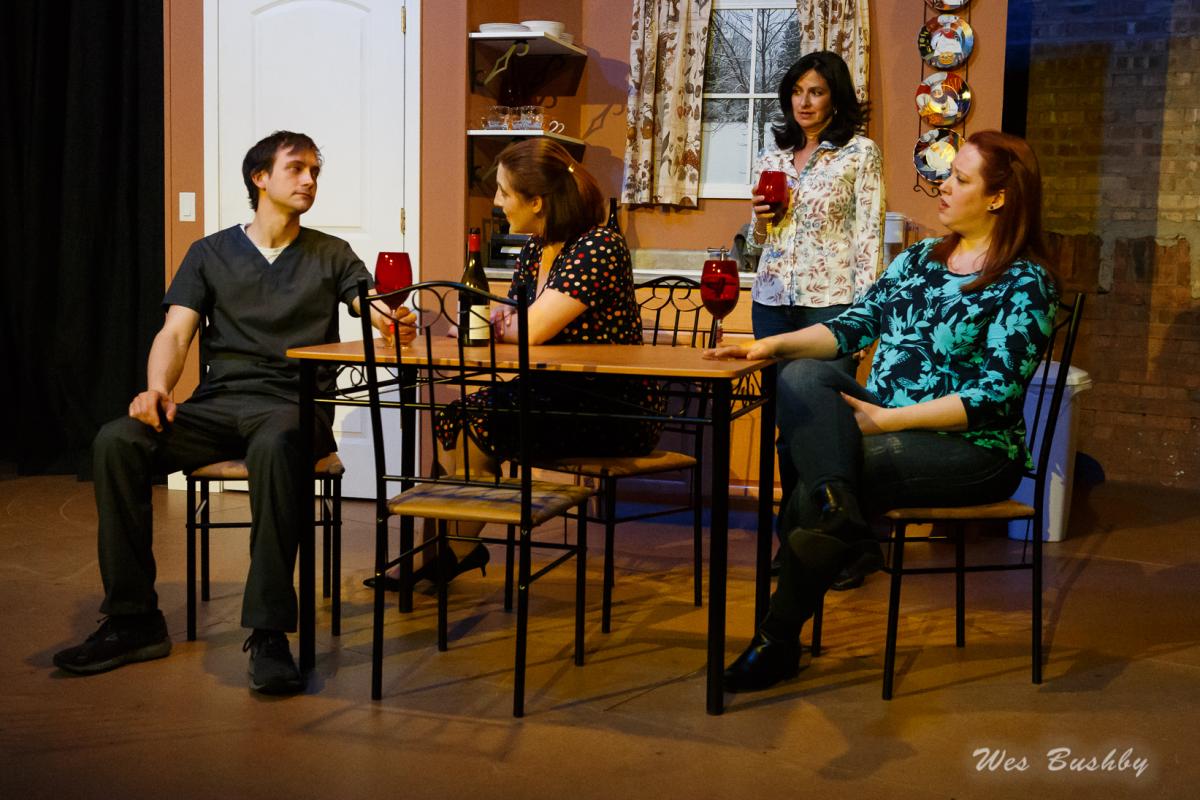 Mary and Jo are happy for her – until Liz mentions that the girl who disappeared worked for her dentist, and was one of his hygienists, and that he was the last one to see her alive.  Then Liz tells them that he adores her daughter, and is going to take her on a camping trip.  Mary and Jo are definitely suspicious about his motives, especially when Liz says she's not going on the trip.  When they meet Jackson (Emil Ginter), a ski-mask wearing conversational minimalist who thinks he looks like Brad Pitt, they're even more worried. 
Now Mary and Jo are positive this guy is a serial killer but Liz won't hear a word against him, so they pay a visit to the sheriff's office to share their suspicions.  Much to their surprise, Sheriff Kirk (Emil Ginter) is a dead ringer for the dentist!   When they remark on his resemblance, Sheriff Kirk, who talks in a monotone, jumps in with Brad Pitt.  He's clearly disappointed by a head shake and says – oh, the dentist.  Kirk is totally smitten with Mary, while ignoring Jo.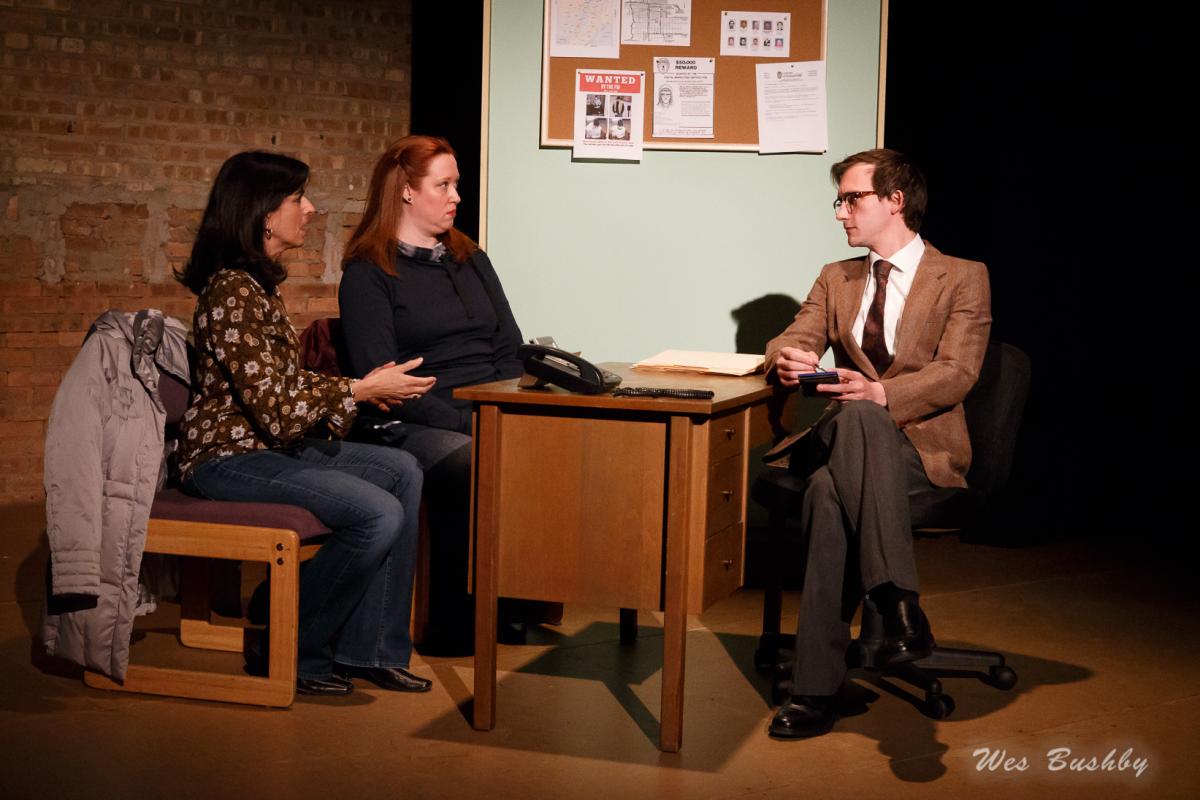 Mary invites Amanda (Allie Charton) over for coffee cake, in order to warn her about Jackson, but clueless Amanda is too busy eating and texting to listen.  Because she broke up with her boyfriend (he took another girl on a trip), she doesn't have plans so why not go camping.  When Mary wondered if she liked camping, she said she's never been, so why not. 
Mary's next idea, to invite Amanda's ex-boyfriend over to warn him about the camping trip doesn't quite go as she planned either.  Trenner (RJ Cecott) thinks Mary called him because she's interested in him, so of course, almost everything they say is at least a double entendre.  He loved the coffee cake so Mary offers him a bowl of her Hungarian goulash.  He asks what makes it so good; she answers paprika.  When Liz comes over, Mary pushes him into the pantry – which he thinks is 'so French'.  Unfortunately, he pops out at an inopportune moment, announcing he couldn't find the paprika.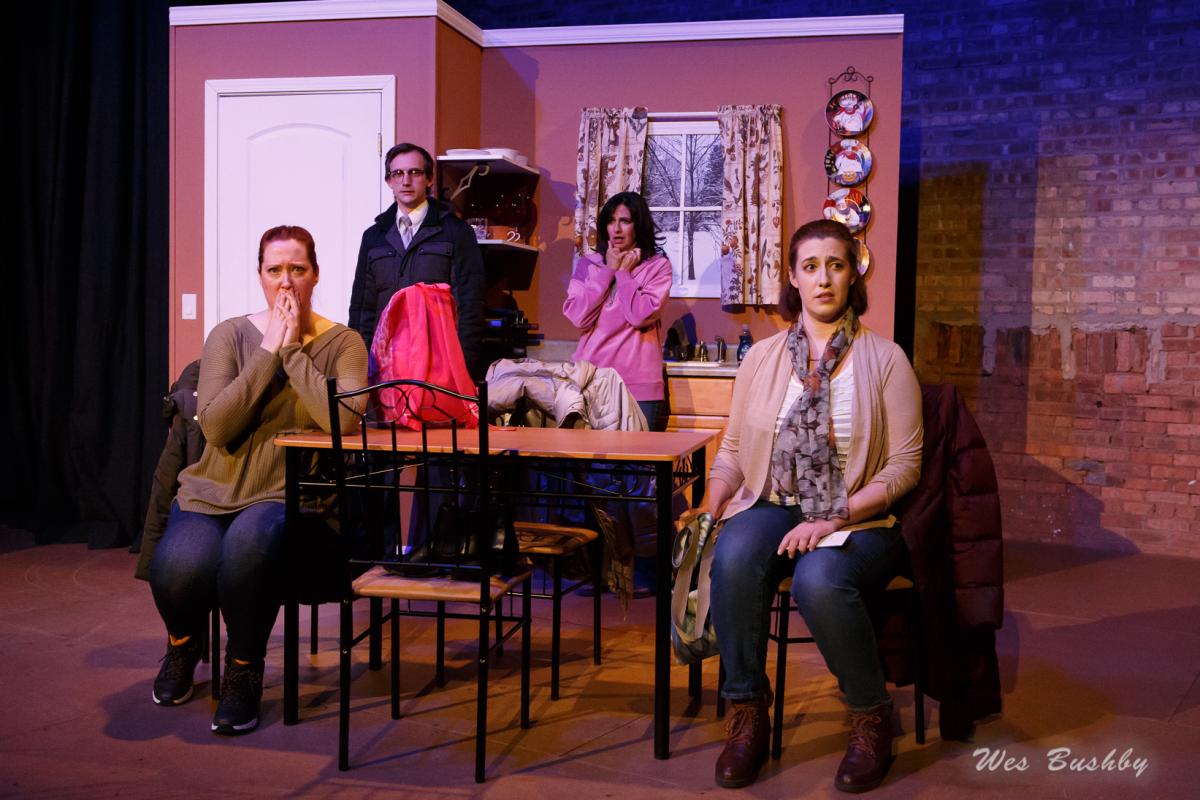 With both Liz and Amanda mad at them, Mary and Jo decide to follow Jackson and Amanda on the camping trip.  They need answers!  Is Jackson a serial killer?  Was the hygienist killed with an antique dental instrument?  Will Amanda really go camping?  Will Mary and the sheriff hook up?  Some hilarious surprises follow.
Women in Jeopardy runs through May 14th at the Towle Theater, 5205 Hohman Avenue, Hammond.  Parking is free in the lot behind the theater.  Running time is just under 2 hours with an intermission.  Performances are Fridays and Saturdays at 8:00 pm, Sundays at 2:00.   Tickets are $21.  FYI (219) 937-8780 or www.towletheater.org.