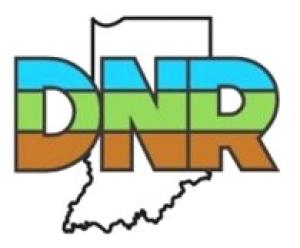 Wild Bulletin: The inside scoop on what's outside - November 2023
Hunt your heart out: Open seasons, fall fishing, and sandhill crane migration
November: A time for memories
The weather may be cooling down, but DNR's outdoor opportunities are heating up. Whether you were introduced to hunting through rabbit, duck, or deer, it's time to look forward to spending November outdoors with your family and friends. With so many seasons opening, there are memories to be made at every skill level. Bring someone new along and help connect them to this Hoosier tradition. Check out some of the upcoming hunting seasons this month:
Rabbit:
Nov. 1, 2023 – Feb. 28, 2024
Gray & Fox Squirrel:
Open now – Jan. 31, 2024
Deer:
Archery: Open now – Jan. 7, 2024
Firearms: Nov. 18 – Dec. 3
For a full list of hunting seasons, see the 2023 Hunting & Trapping Guide.
What to pack for deer hunting
When you hunt this fall, make sure to bring your equipment essentials:
A pair of quality boots
A high-quality shirt and pants, both earth tones
Rain gear and layers to keep warm
A blaze orange vest, coat, jacket, coveralls, hat, or cap (if you're hunting during firearms or muzzleloader season)
Your firearm or bow
A compass and a map
Snacks and water
Also remember your most important item, a print or digital copy of your hunting license. For more information, check out our webpage on white-tailed deer in Indiana.
Late fall fishing opportunities abound for Lake Michigan anglers
Each November and December in Lake Michigan, native lake trout move near shore to spawn. Once the water temperatures are below 55 degrees, anglers can find success fishing for lake trout by casting from boats at the Port of Indiana submerged reef or shores such as Michigan City Pier and Portage Lakefront Park. We recommend jigging with blade baits, spoons, or tube jigs. Anglers can also try trolling with downriggers that have dodgers and flies or spin-n-glows set near the bottom.
November is also the time when native lake whitefish move near shore to spawn. They provide great fishing opportunities from roughly Thanksgiving until Easter. Anglers can occasionally find whitefish at the Port of Indiana public shore fishing site. Single eggs, small pieces of salmon skein, or small pieces of night crawler fished on the lake bottom are successful fishing techniques for many anglers. The lake whitefish are one of Lake Michigan's tastiest fish—try baking, frying, grilling, or boiling them in a classic Wisconsin fish boil.
Find more information at the Indiana DNR's Lake Michigan webpage.
Meet us at the marsh: Watch Indiana's sandhill crane fall migration
Each fall, thousands of sandhill cranes visit the marsh at Jasper-Pulaski Fish & Wildlife Area (FWA) as they migrate, and their visits make for a prime wildlife viewing opportunity from our observation deck. Looking to see the spectacle? For the best sights, we recommend visiting from mid-October to mid-December at sunrise or sunset to spot the flocks of cranes. The observation deck has a few stationary viewing scopes available, but bringing your own spotting scope or binoculars may enhance your viewing experience.
If you can't make it to Jasper-Pulaski FWA, you can follow along with our sandhill crane counts, which we update weekly during the fall migration.
Have you bought your Deer License Bundle?
If you're thinking of deer hunting this year, consider choosing the Deer License Bundle, which can be used in the archery, firearms, muzzleloader, special youth, and special antlerless seasons. The bundle includes privileges to harvest either two antlerless deer plus one antlered deer or three antlerless deer.
Antlerless deer harvested with the bundle must count toward either the bonus antlerless quota for your county or the archery or muzzleloader bag limit. Note that the bundle cannot be used to satisfy deer reduction zone bag limits. If you're planning to hunt more than two deer seasons, make sure to grab the bundle and save money!
Remember that your license purchases help fund wildlife conservation throughout the state, especially at our Fish & Wildlife areas.
Celebrate Kankakee FWA's 100 Years in Conservation: Volunteer at our tree planting
Kankakee Fish & Wildlife Area (FWA) is celebrating 100 years of providing outdoor opportunities for people and habitat for wildlife this year. Volunteer to be a part of the next 100 years of habitat conservation at Kankakee FWA on Saturday, Nov. 4 from 10 a.m. – 2 p.m. CT for the planting of 100 native oak and other native hardwood seedlings. As the final event for the centennial celebration, this volunteer day will help create crucial oak bottomland forest for a variety of Indiana's birds and mammals.
Volunteers of all ages will learn how to plant a tree and be provided with other educational opportunities about the benefits of planting oaks on our Fish & Wildlife areas or in their own backyard.
Stream fishing for steelheads
November and December are excellent months to try stream and harbor fishing for migrating steelhead trout. These fish enter the tributaries to Lake Michigan and are accessible throughout the stream reaches on the Little Calumet River, Trail Creek, Salt Creek, and the St. Joseph River in South Bend/Mishawaka. Try using spinners, spawn sacs, night crawlers and shrimp under a float. Search for deep holes and runs in the water where the fish will stay until spawning season comes in March and April.
Find the perfect stream fishing site using our Where to Fish map.
On the trail for quail
Join the fun this fall and hunt one of Indiana's gorgeous grassland birds. Quail hunting in Indiana starts on Nov. 10 and requires a Game Bird Habitat Stamp and a general hunting license. These species are present in grasslands across the state, such as Goose Pond FWA and Glendale FWA. There are no equipment restrictions for quail, but we recommend a 12- or 20-gauge shotgun with 6 to 9 shot. Remember to wear your hunter orange!
Some DNR properties may have additional regulations for quail hunting. Check with the property you're planning to hunt for more details.
For more information on this native bird, check out our website.
Turkey brood results
Your contributions to the 2023 Turkey Brood Survey surpassed the goal of 3,000 observations. Between July 1-Aug. 31, you contributed a whopping 3,639 observations of wild turkey hens with or without poults. Thank you!
After DNR Division of Fish & Wildlife biologists removed duplicates and reports without exact locations, 2,203 brood observations are being factored into regional production estimates.
Because of your help, we can continue to track population trends and make important management decisions to foster healthy ecosystems in Indiana.
Hear about the hellbender: Experts unite in an interactive panel
Want to learn more about Indiana's rare salamander, the hellbender? On Nov. 14 at 7 p.m. ET, you can participate in a virtual panel discussion to learn about Indiana's effort to preserve an important, rare and endangered animal, the hellbender. Panelists will include key representatives from the Indiana DNR, Purdue University's Help the Hellbender project, Kentucky DNR, and Mesker Park Zoo. This event will be held in a webinar format with the option for audience members to ask questions of the panelists. Find out more and register on our website.
Feed Indiana families with your harvest
Are you ready to hunt and help hungry Hoosiers in need? Consider donating your harvested deer to Indiana Hunt for Hunger. Your donation of a single deer can provide 200 meals for a local family.
Participating is simple:
Hunt your deer.
Harvest your deer.
Drop off your field-dressed deer at a local participating processor. The processing fees are paid for by Hunt for Hunger.
The processor will create healthy venison burger to distribute to food banks.
Find a list of local participating processors on our webpage. DNR is proud to partner with Hoosiers Feeding the Hungry, the Dubois County Sportsmen Club, and Farmers & Hunters Feeding the Hungry for Hunt for Hunger.
Sights, shots, and safety: Prep for hunting season at a DNR range
Make sure to sight in your rifle before you hunt, even if you put just three bullets down range. Taking the time to check your sight forces you to practice your aim. This practice also gives you time to develop your firing technique, maximum accuracy, safe handling, and confidence.
Indiana DNR operates 19 ranges across the state where you can test your firearms. Be sure that you know the range types, rules, and applicable fees before you visit. If no DNR range is near you, see the National Shooting Sports Foundation's map of shooting ranges nationwide. DNR is not affiliated with any non-DNR-owned public or private shooting ranges.
Toothwort Woods: Indiana's 300th nature preserve
In October, we celebrated the dedication of Indiana's 300th nature preserve. Toothwort Woods Nature Preserve, located in Jennings County, is the only place in the state where all four of Indiana's native toothwort plant species are found growing together. The preserve, managed as part of Crosley Fish & Wildlife Area, also protects multiple diverse habitat types that support other rare plants and animals.
To learn more about Indiana's nature preserves, see a list of the areas online.
Learn about lead: Ammunition cost comparison
If you're a hunter who's been interested in switching your lead ammunition to non-lead, good news: There are many different types of shot, ranging from copper, to tungsten, and more. Some of these options, such as copper, are similar in price to other premium ammunition options. Non-lead ammunition is available from many popular brands, so be sure to speak with your favorite retailer to check out their stock. 
Interested in finding other ways to reduce lead exposure in Indiana? Check out our webpage on lead shot to find out what you can do to help.
Recent news releases
DNR employee receives Chase S. Osborn Award
Indiana celebrates the dedication of 300 nature preserves
Upcoming events
More
The Indiana Natural Resources Foundation celebrates and preserves Indiana's natural legacy by raising funds to support the Indiana Department of Natural Resources (DNR) and its programs. Together, we have helped expand public lands, restore wildlife habitat, and create outdoor educational and recreational opportunities for Hoosiers.
About Fish and Wildlife Management in Indiana 
Fish and wildlife management and public access are funded by fishing and hunting license revenue and also through the Wildlife and Sport Fish Restoration Programs administered by the U.S. Fish & Wildlife Service. These programs collect excise taxes on sporting arms and ammunition, archery equipment, fishing equipment, and motor boat fuels. The money is distributed among state fish and wildlife agencies based on land size and the number of licensed anglers and hunters in each state. Find out more information about fish and wildlife management in Indiana at Wildlife.IN.gov.
Stay Connected