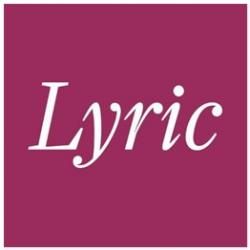 Lyric Opera of Chicago presents the Chicago premiere of Twilight: Gods, a radical reimagining of the final chapter of Wagner's epic Ring cycle in collaboration with Michigan Opera Theatre. From the safety of their own vehicles, audiences will be immersed in a series of live performances, videos, and installations as they drive through Millennium Garages' Millennium Lakeside Parking Garage. Lyric is also commissioning a film of this 70-minute drive-through opera experience to allow the widest possible audience to experience this innovative return to live performance. The film of this sold-out production is slated to be available for free streaming early this summer.
There are currently no additional press tickets available to view/review this production; however, we encourage you to keep the premiere of the Twilight: Gods film on your radar for Summer 2021. Details will be forthcoming.
Born of a brilliant mind: Twilight: Gods was conceived and translated into English by American opera and theater director Yuval Sharon as a collaboration between Lyric Opera of Chicago and Michigan Opera Theatre. Sharon directed the Detroit-specific premiere of the drive-through opera last fall and is overseeing Lyric's upcoming production with a Chicago-specific perspective. The Naperville native, a MacArthur "Genius Grant" recipient, has been described by The New York Times as "opera's disrupter in residence." Sharon is the founder and artistic director of The Industry in Los Angeles, which brought new and experimental opera performances into moving vehicles, operating train stations, Hollywood sound stages, and other unorthodox spaces. He served as a Creative Catalyst for Lyric during Summer 2020 and is the current artistic director for Michigan Opera Theatre.
 
Accolades for parking-lot opera premiere: The Michigan Opera Theatre production of Twilight: Gods was the first of its kind and received rave reviews. The New York Times said that "the premiere of Twilight: Gods...radiated an inventiveness that, even in a normal year, would have made it one of the most inspired American opera productions of the season."
 
A new take on Wagner: Lyric has commissioned new English translations for this production, written by Yuval Sharon, with narrative texts written and performed by Chicago interdisciplinary artist avery r. young. young's texts link each scene of the production into a cohesive story and reimagine Valhalla in the context of present-day Chicago. young is an award-winning teaching artist who has been called "one of our greatest living street poets" by fellow Chicago artist Theaster Gates. By placing Wagner's story—quite literally—in the heart of Chicago, young's words will ring true with special relevance and poignancy.
 
Drive-through opera: During these unique performances, guests will drive from scene to scene in the Millennium Lakeside Parking Garage, staying inside the safety of their own cars for the duration of the show. From their vehicles, audiences will be immersed in a series of live performances, videos, and installations brought to life by singers, small instrumental groups, and actors as the journey progresses. All cars must have a working radio to hear the performance by tuning in to various radio stations. Millennium Lakeside Parking Garage is one of Millennium Garages' four underground parking garages. Millennium Garages is America's largest underground parking complex, operating over 3.8 million square feet underground in downtown Chicago, and features over 9,000 parking spaces with pedestrian access on Michigan Avenue, Monroe and Randolph streets. Consisting of four separate garages, Millennium Garages is located directly beneath several of Chicago's most famous parks including Maggie Daley Park and Grant Park.
 
A cast fit for the gods: Lyric is excited to announce that Brünnhilde will be sung by Christine Goerke, who has been called "the Brünnhilde of dreams" by the Dallas Morning News. Goerke has triumphed as Brünnhilde at Lyric in both Die Walküre (2017/18) and Siegfried (2018/19), and in the full Ring cycles at the Metropolitan Opera, the Canadian Opera Company, Houston Grand Opera, and the Edinburgh International Festival. The cast also features mezzo-soprano Catherine Martin/Waltraute, tenor Sean Panikkar/Siegfried (Lyric debut), bass Morris Robinson/Hagen, and baritone Donnie Ray Albert/Alberich. The Rhinemaidens will be played by three current Ryan Opera Center Ensemble members: soprano Maria Novella Malfatti; mezzo-soprano Katherine Beck, and mezzo-soprano Kathleen Felty.
 
Bringing Valhalla to a screen near you: While Twilight: Gods performances sold out in three days, a Lyric-commissioned film of Twilight: Gods will be made available to audiences to view online, created by filmmaker Raphael Nash. This film version will present the production as if viewers were driving through the parking garage, offering a similar experience to the in-person presentation. Like the drive-through experience, the film will be just over an hour long and is slated to be released this summer.
 
A return to live performance: Lyric's last in-person performance was Puccini's Madama Butterfly on March 8, 2020, making Twilight: Gods the first live Lyric performance in over a year due to the COVID-19 pandemic. To ensure a safe and positive opera-going experience for all, Twilight: Gods (and ALL Lyric programs) follows strict safety protocols for the artists, crew, and audience. To learn more, visit lyricopera.org/shows/your-visit/safety/.
 
Running time of Twilight: Gods is approximately 70 minutes.
 
Performed in English. Audiences can access text of the production in either a physical or digital program book.
 
For more information, visit lyricopera.org/twilightgods or call 312-827-5600.
Learn More about the Artists/Production
Twilight: Gods is a project of Lyric Unlimited and is generously made possible by Julie and Roger Baskes, Ethel & William Gofen, and Donald and Anne Edwards.
Production space generously provided by Millennium Garages through their Millennium Lakeside Parking Garage.
Twilight: Gods is a collaboration between Lyric Opera of Chicago and Michigan Opera Theatre.
About Lyric
Lyric Opera of Chicago is committed to redefining what it means to experience great opera. The company is driven to deliver consistently excellent artistry through innovative, relevant, celebratory programming that engages and energizes new and traditional audiences.
Under the leadership of General Director, President & CEO Anthony Freud, Music Director Sir Andrew Davis, Music Director Designate Enrique Mazzola, and Special Projects Advisor Renée Fleming, Lyric is dedicated to reflecting, and drawing strength from, the diversity of Chicago. Lyric offers, through innovation, collaboration, and evolving learning opportunities, ever-more exciting, accessible, and thought-provoking audience and community experiences. We also stand committed to training the artists of the future, through The Patrick G. and Shirley W. Ryan Opera Center; and to becoming increasingly diverse across our audiences, staff, programming, and artists—magnifying the welcoming pull of our art form, our company, and our city.
Through the timeless power of voice, the splendor of a great orchestra and chorus, theater, dance, design, and truly magnificent stagecraft, Lyric is devoted to immersing audiences in worlds both familiar and unexpected, creating shared experiences that resonate long after the curtain comes down.
Join us @LyricOpera on Twitter, Instagram, and Facebook. #Lyric2021 #LongLivePassion
For more information, visit lyricopera.org.
Photo: Mitty Carter/Michigan Opera Theatre