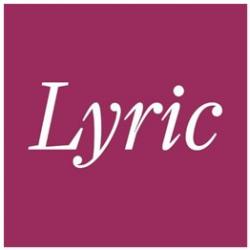 Tosca brings together three of opera's most richly drawn characters—a glamorous opera singer, a revolutionary painter, and a sinister police chief—into a potboiler of doomed love, political intrigue, and murder, all powered by some of the most gripping and passionate music ever composed for the stage.
Lyric's new-to-Chicago production respects the history and tradition of this classic opera while heightening its suspense and drama, bringing new relevance and urgency to its timeless story. This Tosca bursts with a riveting theatricality that is sure to intrigue new and longtime opera lovers alike.
An important Lyric debut in the orchestra pit. Eun Sun Kim, San Francisco Opera's heralded new music director, conducts the Lyric Opera Orchestra in one of the most eagerly anticipated debuts of the season. Fresh from her triumph leading San Francisco's season-opening performances of Tosca, she is the first Asian woman to conduct an opera at Lyric. She brings her renowned musicality to interpreting Puccini's harrowing score.
A fresh take by a trusted director. Director Louisa Muller returns to Lyric following her strongly received work in La bohème (2012/13 season) and Madama Butterfly (2013/14 and 2019/20 seasons). This production features the stagecraft of two legendary designers: Jean-Pierre Ponnelle, whose traditional sets for Tosca have never before been seen at Lyric, and Marcel Escoffier, whose costumes are based on his iconic original designs for the most famous Tosca of them all, Maria Callas. Along with veteran lighting designer Duane Schuler, Muller's Tosca faithfully recreates three postcard visions of Rome on the Lyric Opera House stage—the church of Sant'Andrea della Valle, an apartment in the imposing Palazzo Farnese, and the roof of the Castel Sant'Angelo.
A production anchored by three dynamic voices. Michelle Bradley stars in her Lyric and role debut as the impassioned heroine Tosca, Russell Thomas is her lover Cavaradossi, and Fabián Veloz makes his Lyric debut as Tosca's evil tormentor Scarpia. Bradley, an alumnus of the Metropolitan Opera's Lindemann Young Artist Development Program and whose portrayal there of Liù in Puccini's Turandot caused a sensation, sings for the first time at Lyric following tremendous success at major houses in Vienna, Frankfurt, and Berlin. Thomas, a Lyric favorite who headlines this season's Verdi Voices concert (February 6) and has thrilled audiences in Il trovatore, Norma, and last season's film of Pagliacci, is a star at the Met, London's Royal Opera House, and many other major companies. Veloz is a favorite of the Teatro Colón in his native Argentina and at other international opera houses, and makes his Lyric debut in a role that brought him great acclaim in Rome, the city where Tosca is so memorably set. The casting of Bradley and Thomas marks the first time in Tosca's history at Lyric that two Black artists share the stage in the leading roles of Tosca and Cavaradossi. This is the opera's 19th presentation at Lyric since 1954.
The supporting cast highlights Lyric's Ryan Opera Center. The cast of Tosca features two alumni of Lyric's acclaimed artist-development program, The Patrick G. and Shirley W. Ryan Opera Center: Rodell Rosel is Spoletta, and Alan Higgs is the Sacristan. The cast also includes three current members of the Ryan Opera Center Ensemble—Rivers Hawkins is Angelotti, Anthony Reed is Sciarrone, and Leroy Davis is the Jailer.
Musical highlights abound in each of Tosca's three acts. The first act's booming finale, the "Te Deum," features the full force of the Lyric Opera Orchestra and Chorus. The second act's most anticipated moment is Tosca's plaintive "Vissi d'arte," one of the most famous arias in all of opera, in which she reflects on art, love, and faith as she reaches the most pivotal crossroads of her life. In the final act, Cavaradossi sings "E lucevan le stelle," in which he recalls tender memories of his love in the face of impending peril. And in the opera's breathtaking finale, Tosca makes the ultimate leap of faith in a moment of staging not to be missed.
Only eight chances to see this classic operatic thriller: March 12, 15, 18, 23m, 26, April 3m, 7m, and 10m. (See complete performance dates and times here.)
Performed in Italian with easy-to-follow projected English titles.
A brisk running time of 2 hours and 50 minutes, including two intermissions.
For updated information about Lyric's ongoing health and safety protocols visit lyricopera.org/safety.
Lyric's presentation of Puccini's Tosca is generously made possible by the Frances Pietch Trust, Willkie Farr & Gallagher LLP, Julius Frankel Foundation, and the Mazza Foundation.
Lyric Opera of Chicago thanks its Official Airline, American Airlines.
Lyric Opera of Chicago is supported in part by a grant from the National Endowment for the Arts in response to the COVID-19 pandemic and acknowledges support from the Illinois Arts Council Agency.
About Lyric
Lyric Opera of Chicago is committed to redefining what it means to experience great opera. The company is driven to deliver consistently excellent artistry through innovative, relevant, celebratory programming that engages and energizes new and traditional audiences.
Under the leadership of General Director, President & CEO Anthony Freud, Music Director Enrique Mazzola, and Special Projects Advisor Renée Fleming, Lyric is dedicated to reflecting, and drawing strength from, the diversity of Chicago. Lyric offers, through innovation, collaboration, and evolving learning opportunities, ever-more exciting, accessible, and thought-provoking audience and community experiences. We also stand committed to training the artists of the future, through The Patrick G. and Shirley W. Ryan Opera Center; and to becoming increasingly diverse across our audiences, staff, programming, and artists—magnifying the welcoming pull of our art form, our company, and our city.
Through the timeless power of voice, the splendor of a great orchestra and chorus, theater, dance, design, and truly magnificent stagecraft, Lyric is devoted to immersing audiences in worlds both familiar and unexpected, creating shared experiences that resonate long after the curtain comes down.
Join us @LyricOpera on Twitter, Instagram, and Facebook. #Lyric2122 #LongLivePassion
For more information, visit lyricopera.org.