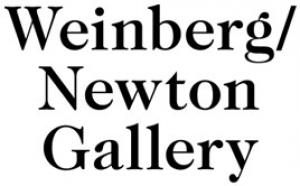 Weinberg/Newton Gallery (688 N. Milwaukee), a non-commercial gallery dedicated to promoting the work of social justice causes, today named Chicago-based organization A Long Walk Home as inaugural recipients of the Art & Advocacy Residency. Conceived as an expansion of the gallery's mission to raise awareness for social justice issues in collaboration with artists, the Art & Advocacy Residency offers awarded artists the use of the 2,200 square foot gallery space over the course of 12 weeks, in addition to a stipend. Participating A Long Walk Home artists Scheherazade Tillet, Robert Narciso and Leah Gipson will collaborate to realize The Visibility Project: Black Girlhood Altar, an installation comprised of four community altars to be placed throughout Chicago this May and June as temporary monuments to missing and murdered Black girls.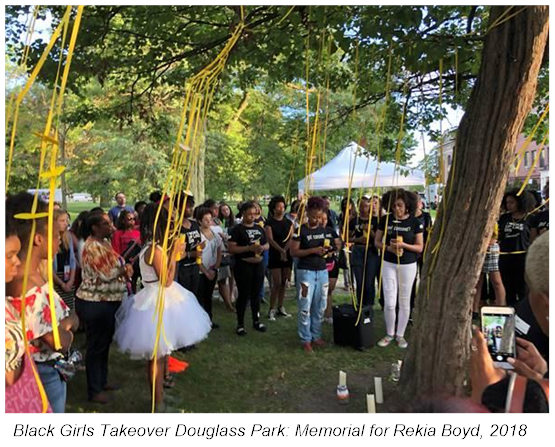 The practice of leveraging art for healing is firmly embedded in the inception of A Long Walk Home (ALWH), founded in 2003 by sisters Salamishah Tillet and Scheherazade Tillet. Made up of socially engaged artists, healers, therapists, activists and academics, ALWH has been at the forefront of social justice movements bringing long overdue attention to violence against Black girls and young women. "This residency comes at a critical moment in our country. Over the past year, we, as a people, have been in grief, casualties to a global catastrophe, and witnesses to our nation's racial and gender inequities," said ALWH co-founder Scheherazade Tillet. "For those of us who have survived, we now have the responsibility to remember, use these lessons of empathy we've learned, and ultimately help others heal. A Long Walk Home, a collective of artists, activists, and healers, will use the Weinberg/Newton residency to create 'altars' that are spiritual offerings and community art spaces that act as powerful and enduring symbols for the missing and murdered black girls and women throughout the city of Chicago."
The Visibility Project: Black Girlhood Altar will engage Black girls and young women in Chicago as citizen-artists who will research, assemble and activate the altars, using the project to advocate for change within their communities. Each public altar will serve as a sacred space and gathering site for grief, healing, safety and comfort through multi-disciplinary art practices. The ALWH Collective is interested in finding ways for communities to come together to grieve, celebrate life, and make sustainable changes in their own communities. Over the course of the residency, ALWH and Weinberg/Newton Gallery will present programming that offers the public insight into the creation of The Visibility Project: Black Girlhood Altar.
"We are honored to name A Long Walk Home as our inaugural artists in residence," said Weinberg/Newton Gallery Executive Director David Weinberg. "These are extraordinary artists who also share our mission of bettering the world through art. The Art & Advocacy Residency is an important step forward in our mission to build awareness for social justice causes through artistic expression, and we could not have asked for a better partner to help us launch this new program."
A full schedule of public programming to be hosted in conjunction with this residency, as well as installation dates and locations, will be announced at a later time.
In 2014 Weinberg/Newton Gallery framed an ambitious new mission – to become a presenting platform for social justice issues through collaboration with artists and non-profit organizations. The gallery aims to create space for dialogue about social justice issues relevant to local, national and international communities. Keeping in line with their mission, the gallery's business model divides the proceeds from sales of art between the artist and the partner organization.
About Weinberg/Newton Gallery
Weinberg/Newton Gallery is a non-commercial gallery with a mission to collaborate with nonprofit organizations and artists to educate and engage the public on social justice issues. Through artwork and programming, the gallery provides a vital space for open discourse on critical contemporary issues facing our communities. Connecting artists with social justice organizations, we work to drive change and cultivate a culture of consciousness.
History of Weinberg/Newton Gallery
In 2016, David Weinberg Photography became Weinberg/Newton Gallery. The change reflected the values of The Weinberg/Newton Gallery Family Foundation, which has been led jointly by David Weinberg and Jerry Newton since 2009.
About A Long Walk Home
A Long Walk Home is an art organization that empowers young people to end violence against girls and women. Founded in 2003 by African American sisters Salamishah Tillet and Scheherazade Tillet, A Long Walk Home works with artists, students, activists, therapists, community organizations, and cultural institutions to advocate for racial justice and gender equity in our schools, communities, and country-at-large.   
ALWH is committed to increasing resources and opportunities for society's most vulnerable girls and women in the Chicago area – low-income, girls and women of color, those with disabilities, and LGBTQ-identified – and those most impacted by violence.