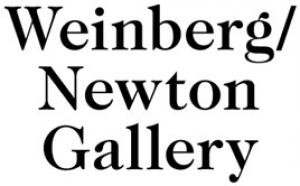 Weinberg/Newton Gallery (688 N. Milwaukee Ave.), a non-commercial gallery dedicated to promoting social justice causes, is partnering with the American Civil Liberties Union of Illinois to present All that Glows in the Dark of Democracy. The exhibition will kick off the ACLU of Illinois's 2022 Engagement Series on Democracy titled "We the People" and will feature artworks that present a range of perspectives on democracy as a concept both in theory and in practice. Rather than presuming a universal definition of the term, these artists offer entry points into a dialogue via various media and modes of sensory engagement. Interactive installations, sculpture and video, including newly commissioned site-specific works, invite viewers to think critically about elections, monuments, public and private space, and national symbols. The artists featured are Alejandro T. Acierto, Kandis Friesen, Hannah Givler, Aram Han Sifuentes, Ariana Jacob and Aay Preston-Myint.
The exhibition will be accompanied by a series of related programs, including youth-focused family days, story-telling events and a panel discussion on civic engagement. All that Glows in the Dark of Democracy is curated by Weinberg/Newton Gallery Director Kasia Houlihan and is presented in partnership with the ACLU of Illinois. The exhibition will run from July 29 to October 1, 2022.
"All that Glows in the Dark of Democracy has been a true collaboration with each of the artists since our first conversations about this unwieldy word, Democracy," said Houlihan. "Their ideas for new pieces as well as an interest in revisiting previous work through a 2022 lens have shaped the exhibition into what it has become – a space that incites attunement, offering tangible ways not only to reflect, reconsider, and respond, but also to listen to a diverse range of viewpoints with diligence and care. I hope that the questions posed by the artworks will continue to reverberate outside the gallery's walls and lead to messy, productive conversations around dinner tables across Chicago and beyond."
The ACLU of Illinois's 2022 "We the People" Campaign serves as a response to the efforts to overturn the 2020 presidential election, the January 6 insurrection and the increasing polarization of people across the country. It will serve as a tool to: (1) investigate the collective feeling of "democracy in crisis", (2) provide a platform for the ACLU and its partners to share their efforts around the issue and (3) inspire others to take action and promote societal change. In an effort to counter the "us versus them" mentality that has permeated the current climate, the campaign asks–"do not tell us what you are against; tell us what you are for". In conjunction with All that Glows in the Dark of Democracy, the campaign will launch in July, run through the duration of the exhibition and extend through November's midterm election with a series of additional events and actions.
"In recent years, authoritarian-leaning forces, including white nationalists, have attacked the fundamental principles of our democracy, including the right to vote," said Colleen K. Connell, Executive Director of the ACLU of Illinois. "We are pleased to join with Weinberg/Newton Gallery to explore how each of us can use art and activism to strengthen our democracy. We look forward to expanding our partnership through this vital exhibition."
Featured Works
In Alejandro T. Acierto's performative sculpture, you, the murmur in the air (2016), visitors are encouraged to step on a raised platform and speak through a powered-on megaphone, a common utilitarian object that when used in a specific context, acts as a symbol for political protest and a call to action. Placed away from the public sphere and within the confines of a closed-off gallery space, the piece questions accessibility—who is given a "soapbox" to voice their concerns, and who is left out of the conversation entirely?
Filmed across Ukraine in 2016, Kandis Friesen's video Monuments / Monumental (2017) shows a series of tableaux vivants focused on the empty bases of former Lenin monuments. With their figures removed over the last thirty years–from the era of 1990s post-independence to the beginning of the controversial 2015 decommunization laws–they exist as public architecture in public space, as monuments to their own monumentality. 
Kandis Friesen, Monuments / Monumental, 2017, still from HD video (15 minutes, color, silent), courtesy the artist.
In a site-specific commission by Hannah Givler, a large-scale gabled roof structure covered with sound-dampening fabric will span the width of the gallery. Givler's piece will create a space hospitable to listening, and in turn, conducive to dialogue. The installation also points to the presence of politics in the domestic realm. 
In Aram Han Sifuentes's interactive installation, Official Unofficial Voting Station: Voting for All Who Legally Can't (2016 - ongoing), four voting stations will occupy a portion of the gallery space that has been transformed with neon, black light and glow in the dark embellishments. Visitors may submit "unofficial" ballots in ballot boxes and the vote tallies will be projected on the gallery wall. Sifuentes's piece speaks to disenfranchisement and eligibility within the American voting system, questioning who and who does not have a say in the country's political future. In particular, Official Unofficial Voting Station: Voting for All Who Legally Can't addresses immigrant minority populations and others who experience obstacles and barriers in the voting process. 
Ariana Jacob's The American Society for Personally Questioning Political Questions Newspaper (2012/2022), a decade-old work, will be revisited for All that Glows in the Dark of Democracy. In 2012, Jacob spent time across the United States interviewing people of both conservative and libertarian political beliefs, questioning them about what they considered irrational about left-wing or liberal viewpoints. The project was an attempt to understand the growing political divide taking place in the United States, culminating in a limited-run black and white newspaper composed of written descriptions and images taken from interviews. For this exhibition, Jacob will present a 2022 color newspaper featuring recent interviews she had with the same individuals in 2012. Both versions will be available for visitors to take.
In Weinberg/Newton Gallery's courtyard, Aay Preston-Myint will install Proposal for a new flag for the United States of America (2010), a lavender-colored flag made of satin. Preston-Myint's practice employs both visual and collaborative strategies to investigate memory and kinship, specifically within the context of queer identity and history. Proposal for a new flag for the United States of America subverts the traditional iconography of the American flag by imagining a new version using a color associated with the LGBTQ+ community, which has been historically excluded and persecuted by the United States government. 
Together with the ACLU of Illinois's 2022 Public Engagement Campaign, All that Glows in the Dark of Democracy demonstrates an unflagging commitment to hope fueled by an insistence on action. It reminds us that progress takes many forms, that it is ongoing, and it occurs on a number of planes–from the living room to the city block, the national and the global stage, both on the ground and in the collective imagination.
Hours and Appointments
Gallery Hours:
Thursday & Friday: 1-5pm
Saturday: 12-4pm
Exhibitions are free and open to the public. Reservations are encouraged and can be made via Tock, here. Small educational groups and classes are welcome for guided tours which are available upon request.
If you would like to come in for an appointment outside of our gallery hours, please email info@weinbergnewtongallery.com.
Visitor and COVID-19 Policies
More information regarding Weinberg/Newton Gallery's visitor policies, appointment scheduling, current COVID-19 precautions and safety protocol can be found here. 
About ACLU of Illinois
The American Civil Liberties Union of Illinois has been the principal protector of constitutional rights in the state since its founding in 1926. It is a non-partisan, non-profit organization dedicated to protecting the liberties guaranteed by the U.S. Constitution, the state Constitution, and state/federal human rights laws. The ACLU accomplishes its goals through litigating, lobbying, and engaging the public on a broad array of civil liberties issues. Key issue areas include: women's and reproductive rights; LGBTQ rights; institutional and corrections reform; criminal law reform and racial justice; general civil liberties, including First Amendment and immigrants' rights; and policy and advocacy reform. 
About Weinberg/Newton Gallery
Weinberg/Newton Gallery is a non-commercial gallery with a mission to collaborate with nonprofit organizations and artists to educate and engage the public on social justice issues. Through artwork and programming, the gallery provides a vital space for open discourse on critical contemporary issues facing our communities. Connecting artists with social justice organizations, we work to drive change and cultivate a culture of consciousness. 
History of Weinberg/Newton Gallery
In 2016, David Weinberg Photography became Weinberg/Newton Gallery. The change reflected the values of The Weinberg/Newton Gallery Family Foundation, which has been led jointly by David Weinberg and Jerry Newton since 2009.