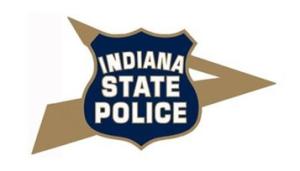 Following a month's long investigation conducted by members of the FBI Gang Response Investigative Team (GRIT) along with the Indiana State Police Crimes Against Children Unit led to the arrests of Veronica Solis, 33, and Gerald Brann, 42 both of Valparaiso, IN.
 On January 4, 2023, a search warrant was executed at a residence in the 500 block of Elm Street in Valparaiso, IN after investigators received information related to the production of child pornography. Multiple items of evidence were seized and Solis' four children, aged 7, 9, 11, and 13, were removed from the residence and placed into foster care. Findings from the search warrant, follow-up investigation, and digital forensic exams of the evidence seized resulted in arrest warrants being issued. Through the process of the investigation, it was determined that Mr. Brann and Ms. Solis lived in San Antonio, Texas during the time of the alleged crimes.
 On March 14, 2023, officers took Ms. Solis into custody as she left her residence. She was subsequently transported to the Porter County Jail. Further investigation revealed that Brann was on an out-of-state trucking run. Investigators were able to track him to a truck stop in New Jersey just off Interstate 80 where he was taken into custody by members of the New Jersey State Police. Mr. Brann was incarcerated at the Warren County (NJ) Jail. Both arrested individuals face extradition to the Western District of Texas on a charge accusing them with the Production of Child Pornography.
 Additional charges will be considered by the United States Attorney in the Northern District of Indiana and the Western District of Texas.
 Additional assistance was provided in the investigation by the San Antonio FBI Division, the Newark FBI Division, the Pennsylvania State Police, and the Indiana Department of Child Services.
 *All suspects are presumed innocent until and unless convicted in a court of law.*
Note:  Photo of Brann is poor quality