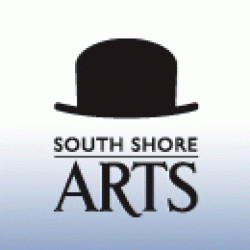 Art in Focus
South Shore Arts * Center for Visual & Performing Arts * 1040 Ridge Road, Munster
THE TEACHING ARTIST OF SOUTH SHORE ARTS | Lecture

June 12, 2023 * 10:00 am
South Shore Arts offers quality arts instruction to students of all ages. The people who are responsible for teaching classes at South Shore Arts are not only wonderful instructors, but they are also working artists. Please join us for the opportunity to meet two of our teaching artists and to see examples of the art they make when they are in their studios.
ANIMAL HOUSE | Artist Talk & Gallery Tour

June 26, 2023
Join curators Linda Dorman & Tom Torluemke for a presentation followed by a gallery tour of the South Shore Arts summer exhibition Animal House. This exhibit will feature a host of artists from Indiana and Chicago who executes artwork that focuses on nature and our place within it. Following the presentation, join our curators for a guided tour of the exhibition in the South Shore Arts Gallery. Animal House runs from June 16, 2023– August 12, 2023.
THE CURIOUS CASE OF WASHINGTON CROSSING THE DELAWARE | Lecture & Discussion

July 10, 2023
The bizarre story of how one of the most iconic paintings of American History is in reality a German painting. Join Artist and Gallery Coordinator, Brandon Johnson, as he presents the fascinatingly true and complex story of Washington Crossing the Delaware and it's unbelievable connections to Grant Wood's Daughters of the Revolution.

Art in Focus is a free program that takes place at 10:00 am in the Board Room at The Center for Visual and Performing Arts, 1040 Ridge Road, Munster, IN.
 South Shore Arts' programs are provided with support from the Indiana Arts Commission, a state agency, and the National Endowment for the Arts, a federal agency.