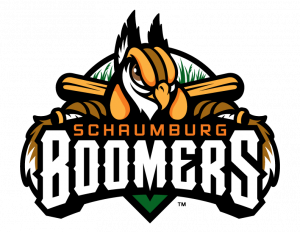 The Southern Illinois Miners scored eight runs with two outs in an 8-2 win over the Schaumburg Boomers on Thursday night to take two-of-three in the series.
Schaumburg opened the scoring with a two-out run in the top of the fourth. Alec Craig and Matt McGarry singled to open the inning and with two outs Angelo Gumbs opened the scoring with a sharp single to center. Two outs runs were a theme in the contest as Southern Illinois responded in the bottom of the inning on a two-run homer from Anthony Brocato. The home standing Miners would add six runs with two outs in the fifth to open an 8-1 advantage. The Boomers broke up the stretch in the seventh. Luke Becker greeted the first Southern Illinois reliever, Tyler Brown, with a triple to center and scored on a fielder's choice from Clint Hardy.
The Boomers totaled seven hits and also drew five walks, placing a consistent threat on Southern Illinois but could not overcome the deficit. Bryan Ketchie suffered the loss, working 4.2 innings. Isaiah Rivera threw 1.1 scoreless innings while Kristian Scott tallied two blank frames. McGarry finished with two hits in the defeat.
The Boomers (31-24) continue the roadtrip by visiting the Windy City ThunderBolts on Friday night at 7:05 p.m. RHP Kyle Arjona (6-4, 2.31) takes the ball opposite RHP Tyler Thornton (4-5, 2.43) in a matchup of two of the top pitchers in the league. Schaumburg will return home on August 6 to begin a stacked homestand that features three fireworks nights. Visit www.boomersbaseball.com for tickets and information or call 847-461-3695.