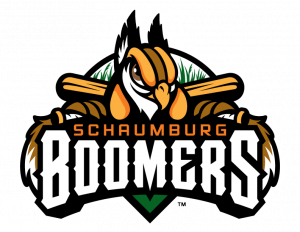 SAUGET, Ill. — The 2021 Frontier League Champion Schaumburg Boomers dropped a 7-6 decision at the hands of the Gateway Grizzlies after allowing five runs with two outs in the bottom of the seventh.
Sam Claycamp put the Boomers ahead with a two-run homer in the top of the second. The homer marked the second consecutive contest which saw the Boomers grab the lead on an early homer. Jay Prather homered in the bottom of the second and Gateway added an unearned run in the third to tie the game. Clint Hardy connected on a two-run homer to center in the fourth, his third of the year, to put the Boomers back in front 4-2.
The runs seemed to be more than enough for Erik Martinez, who retired 12 in a row and posted 13 consecutive outs from the third into the seventh. Isaac Benard doubled home two to put Gateway ahead in the seventh and Trevor Achenbach hit a two-run homer. William Salas opened the top of the eighth with a solo homer, his second of the series and fourth of the year. Schaumburg loaded the bases with no outs but managed just one run.
Martinez suffered the loss, allowing six runs in 6.2 innings. Brett Milazzo finished with three hits with Chase Dawson adding two. Claycamp knocked home three with Hardy driving in a pair.                                                                                                              
The Boomers (15-18) conclude the series tomorrow night at 6:45pm with RHP Blake Stelzer (1-2, 4.15) on the mound against J.P. Williams (2-3, 5.45). The Boomers return home this weekend for a three-game series against Joliet. Tickets for the 2022 season are on sale now! Visit www.boomersbaseball.com.