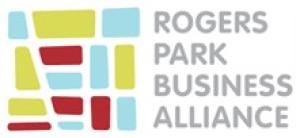 Rogers Park Business Alliance is proud to announce the installation of Tuk Tuks on Devon, a new outdoor sculpture exhibition with 10 kaleidoscopic sculptures by Chicago artists, lining the diverse Devon Avenue from Bell to Sacramento Avenues starting Sunday, March 19 through Fall 2023. On the opening day, a ribbon-cutting ceremony joined by 50th Ward Alderman Debra Silverstein will take place at 4 p.m. at Sukhadia Corner (2559 W. Devon Avenue) to commence the exhibition, with free Tuk Tuk rides available between Kedzie and Damen Avenues from 4-8 p.m. For more information, visit www.ondevon.org.

Tuk Tuks are three-wheel short distanced electrical vehicles that originated in Thailand and gained popularity worldwide, providing an easy and eco-friendly way to snake through busy streets quickly. All ten Tuk Tuks in this exhibition are designed by Chicago-based artists with a wide range of imaginative motifs such as monsters, rainbows, scenes of ancient temples and astronauts in outer space. Tuk Tuks on Devon is sponsored by Devon Avenue businesses, Rogers Park Business Alliance, and hosted by Devon Avenue Special Service Area #43.
The artists, participating businesses, and locations are as follows:
Bari Fleischer at Kol Tuv 2938 W. Devon Ave.
Richard Trumbo at Music House Inc., 2925 W. Devon Ave.
Fonté at Sign America, 2748 W. Devon Ave.
Luis Collindres at Republic Bank, 2720 W. Devon Ave.
Carolina & Jessica Juarez at Regal Jewels Inc., 2629 W. Devon Ave.
You Are Beautiful at New Devon, LLC (Sukhadia Corner), 2559 W. Devon Ave.
Cheri Charlton at Sabri Nihari, 2502 W. Devon Ave.
Judith Mayer at Pulaski Court Apartments, 2260 W. Devon Ave.
Candice Johnson at Cary's Lounge, 2251 W. Devon Ave.
Tom Molloy at Par Birdie, 2234 W. Devon Ave.
Rogers Park Business Alliance is a nonprofit organization that has served Chicago's diverse Rogers Park neighborhood for 30 years. RPBA works to cultivate and sustain a thriving economic environment in Rogers Park, serving businesses and residents with a variety of public events and business initiatives. RPBA programs include the GROW/PROGRESANDO entrepreneurial training program, the Illinois Small Business Development Center at Rogers Park Business Alliance, annual Best of Rogers Park awards, Chalk Howard Street Festival, Taco Crawl, and the Glenwood Sunday Market farmers market. In addition to Devon Avenue, RPBA has led numerous Rogers Park strategic planning efforts in its 30-year history, including development guides for commercial corridors along Clark Street, Morse Avenue, Howard Street, Western Avenue and Sheridan Road. For more information, visit RPBA.org. 
Located on the far north side, Devon Avenue is one of the most diverse streets within the city and beyond. A place where one can find chicken tikka, Kosher babka and designer saris all on the same block, Devon Avenue displays an abundance of offerings and experiences that can only be found here, from unique dining and fashion to shops that have been family-owned for generations. Public programs and expanded services in the Devon Avenue commercial district are provided by the Devon Avenue Special Service Area #43, consisting of a diverse group of b