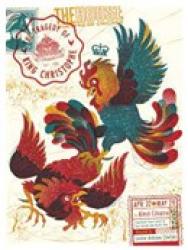 **** Recommended **** The Tragedy of King Christophe, written by Aimé Fernand David Césaire, is the true story of a former slave who rose up from poverty to became President of the state of Haiti, then declared himself king.  Henri Christophe ended up being the only king of Haiti.  This is an ambitious undertaking for a small company like House Theatre of Chicago, but the ensemble made it work – and it's truly an ensemble effort.  3 ½ Spotlights
The people of Haiti revolted against the French colonialists in 1791, but it they didn't get their independence until 1804 – and then the French made them pay reparations.   
The production began with a drum solo by Eric Thomas, followed by an introduction of sorts by the Communicator (Mondisa Monde).  Monde has a very soft voice – at least until she decided to project – and with the drum background, I had a really difficult time hearing her.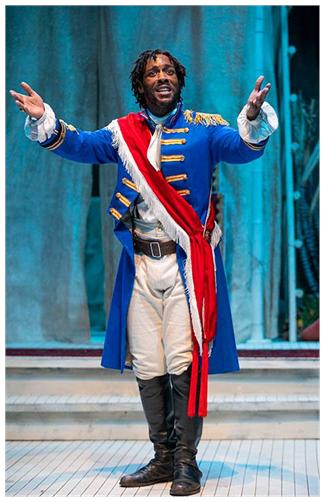 William Anthony Sebastian Rose II gave a tour de force performance as Christophe.  He was by turns a defiant rebel, a desperate duelist, a battle-weary veteran, and a paranoid king.  Although he had a loyal wife, he certainly didn't value her loyalty.  By the end of his reign, his paranoia extended to anyone who disagreed with him, although I thought   arresting and executing the French envoy was a little over the top.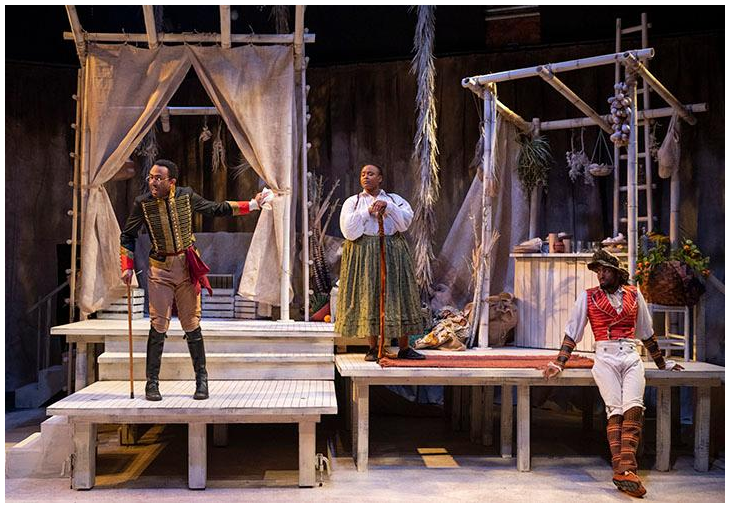 The ensemble, all of whom play multiple parts, changed characters with ease, costumes with the blink of an eye, it seemed.  Ensemble members: Leslie An Sheppard (Madame Christophe, et al), Keith Illidge (Magny, et al), Matthew Lolar (Hugoin, et al), Mondisa Monde (Commentator, et al), Jyreika Guest (Metellus, et al), Chris Khoshaha (Franco de Median, et al) and Christian Bufford (Pétion, et al).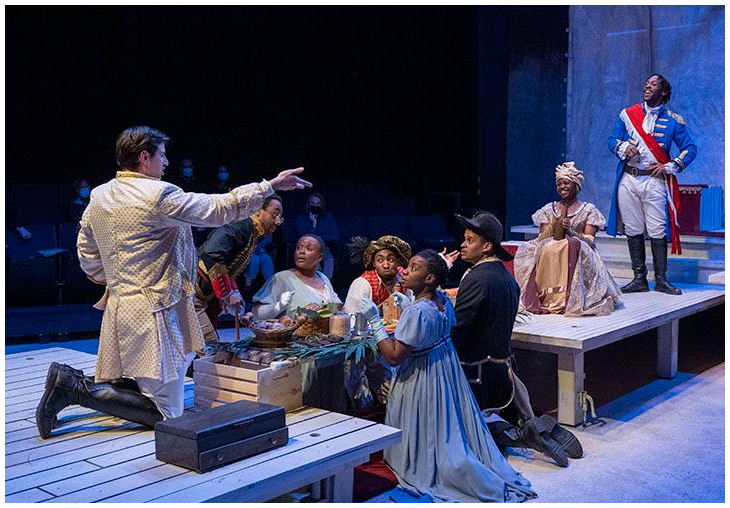 Kudos to Costume Designer Izumi Indaba.  The be-medaled military-style jackets and feather-plumed hats were impressive.  The set (designed by Michelle Lilly) consisted of a series of platforms which expanded as scene changes required.  The combination really did give a feel for the island. 
Note: Guests must show proof of vaccination with photo ID before entering the theater.  Guests are required to wear masks while inside the building.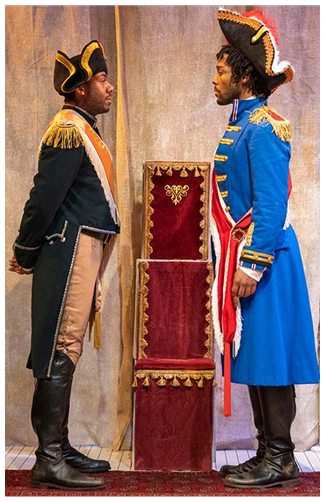 House Theatre of Chicago's production of The Tragedy of King Christophe runs through May 29th at the Chopin Theatre, Upstairs Mainstage, 1543 W. Division St., Chicago.  Free parking is available at Holy Trinity Church, Division & Noble, one block east.  There is also some unmetered street parking on Division Street between Noble & Bosworth.  Running time is 2 hours with an intermission. 
Performances are Thursdays & Fridays at 7:30 pm, Saturdays at 3:00 & 7:30 pm, Sundays at 3:00 pm. 
Open Captioning - Friday, May 27 at 7:30 p.m. 
Touch Tour and Audio Description - Saturday, May 14 at 3 p.m.
Relaxed/Sensory-Friendly performance - Saturday, May 21at 3 p.m. 
Tickets range from $20-$50.  FYI www.thehousetheatre.com.