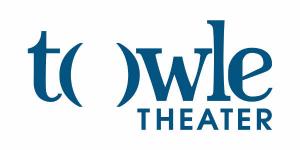 The Towle Theater is pleased reopen after 19 months of being closed.  Their opening show is the World Premiere musical comedy Night Tide.   Music by Nathania Wibowo and book & lyrics by Taylor Tash.  The production is directed by Jeff Casey, Managing Director and Musical Direction by TJ Anderson and Vocal Direction by Stephanie Rohr.  The production is sponsored by Calumet Electric Supply Corporation.  Costume Sponsorship by Attorney John F. Pelkey and Season Sponsorship by Leon Dombrowski & Seda Turan and Accucraft Imaging. 
Night Tide, a new musical inspired by the 1961 mystery-thriller B movie, tells the kitschy and compelling tale of Johnny Drake, a lonely Naval sailor. As he enjoys his first shore leave exploring the boardwalks, tiki bars, and beach parties of a spooky seaside town, Johnny meets Mora, a seductive and mysterious young woman who works in the sideshow as a mermaid. Johnny immediately becomes smitten with Mora, but soon discovers that she may in fact be a real siren of the sea, and she may have lured her previous boyfriends to their watery graves...
The Towle welcomes back RJ Cecott as Johnny, Beck Buechel as Rocky, Nikki Dizon as Stormy and Ian Rigg as Captain Murdock.  Newcomers include Brittany Vogal as Mora, Michael Idalski as Odd Sam, Capri Gehred-O'Connell as Ellen, Maria Alexandra as Madame Romanovitch and Laura Powell as the Mystery Woman.  
Night Tide runs September 17-19, 24-26, 30, October 1-3, 2021. Performances on Thursdays, Fridays and Saturdays are at 8pm and Sundays are at 2pm.  The box office opens 1 hour prior to performance time. Tickets are only $21 and must be paid for in advance are non-refundable and non-exchangeable.  Group rates are available.  There is no late seating.  Please arrive no later than 15 minutes prior to curtain.  Bar service and concessions will not be available. 
On September 17, there will be a Q & A Talk Back following the performance with the writier, Taylor Tash, the cast and staff. 
The health and safety of our audience, cast and staff is our utmost priority.  Due to the nature of audience seating and that we won't be social distancing, we are requiring all patrons (even if vaccinated) to wear masks once you enter the building until you exit. If for medical reasons you are not able to wear a mask, we suggest a visiting us for a future show.  We appreciate your understanding.  Actors and musicians will not be masked while performing, as all are vaccinated. As guidelines continue to change, please check www.towletheater.org for updates. 
The Towle Theater is located in beautiful downtown Hammond at 5205 Hohman Avenue.  Parking is available just off Fayette Street and only steps away from our alley entrance and across Hohman Avenue from the front entrance.  For tickets or more information, please call 219-937-8780 or visit www.towletheater.org.