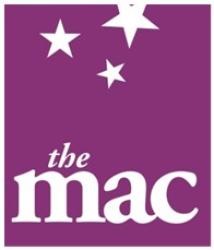 The McAninch Arts Center (MAC) hosts the exclusive Chicago area engagement of Tower of Power, one of music's most popular R&B, funk and soul bands, Sunday, Oct. 1 at 7 p.m. Continuously performing since the band's debut in 1968, Tower of Power now features a new lead singer, Mike Jerel, best known for appearances on NBC's "The Voice." He will be joining original band members Emilio Castillo, Stephen "Doc" Kupka and David Garibaldi along with longtime members Jerry Cortez, Roger Smith, Tom Politzer, Adolfo Acosta and Marc van Wageningen for this dynamic, high-energy concert. WDCB 90.9FM Chicago's Home for Jazz, is the Media Sponsor for this performance.
A renowned horn-driven musical group, Tower of Power helped push the sound of brass-infused music into the rock era by playing a dynamic blend of R&B, soul, funk and AM pop. Led by Detroit-born tenor saxophonist Castillo, the group scored hits including "You're Still a Young Man" and "What is Hip?" during the '70s. The band also became one of the most sought-after backing ensembles in pop music, playing on albums with Elton John, Santana, Bonnie Raitt, Aerosmith, Josh Groban, and more. Although the band members have changed over the years, Castillo remains a constant guide for the group.
Tower of Power. Photo courtesy of the artists
"We are so looking forward to presenting this performance of Tower of Power's 55th Anniversary Tour," says MAC Director Diana Martinez. "I can't think of a better way to open our 2023-2024 Performance Series than celebrating the band's timeless legacy that reaches from the birth of the soul, funk and R&B music movements to today."
Tower of Power has released albums through Mack Avenue Music Group, Warner Records, Sony Music Environment, Columbia Records, Epic Records, Sony Records and San Francisco Records. Every year, the band has toured the world, performing before sold-out crowds in venues around the United States, Japan and Europe. Tower of Power has done a successful job over the years at sustaining a large global following by continuing tours or recording. The band has received many awards including a Lifetime Achievement Award from The California Music Association, who also cited their 2003 Sony Legacy anthology "Havin' Fun" as Soul/R&B Album of the Year. Tower of Power has been described as the world's best rhythm and blues band by former Tower saxophonist Lenny Pickett, who is now the musical director for "Saturday Night Live."
Tickets
The McAninch Arts Center, located at 425 Fawell Blvd. on the campus of College of DuPage, presents Tower of Power Sunday, Oct. 1 at 7 p.m. Tickets are $85-$105. A VIP Merchandise Package is available for $249 (plus fees) and includes one premium ticket, limited edition Tower of Power tour jacket, Tower of Power pin set, commemorative tour laminate and commemorative ticket. For tickets or more information visit www.AtTheMAC.org or call 630.942.4000. Summer Box Office hours are 9 a.m.-6 p.m., Tuesday-Sunday. Beginning Sept. 12 MAC Box Office hours are 12 noon-6 p.m. Tuesday-Saturday and two hours prior to performance.
About the MAC
McAninch Arts Center at College of DuPage is located 25 miles west of Chicago near I-88 and I-355. It houses three indoor performance spaces (780-seat proscenium Belushi Performance Hall; 186-seat soft-thrust Playhouse Theatre; and a versatile black box Studio Theatre), outdoor Lakeside Pavilion, plus the Cleve Carney Museum of Art and classrooms for the college's academic programming. The MAC has presented theater, music, dance and visual art to more than 1.5 million people since its opening in 1986 and typically welcomes more than 100,000 patrons from the greater Chicago area to more than 230 performances each season.
The mission of the MAC is to foster enlightened educational and performance opportunities, which encourage artistic expression, establish a lasting relationship between people and art, and enrich the cultural vitality of the community. For more information about the MAC, visit www.AtTheMAC.org or @AtTheMAC on Facebook and Instagram. 
Support for the McAninch Arts Center is provided in part by Bank of America, Brookdale Senior Living Glen Ellyn, the DoubleTree by Hilton Lisle/Naperville, Anonymous, Sullivan Taylor Family Trust, The DuPage Foundation, Ball Horticultural, Clayco, Enjoy Illinois, Illinois Arts Council, a state agency; JCS Arts, Health and Education Fund of the DuPage Foundation; Wight & Company, WDCB 90.9 FM and College of DuPage Foundation.
Established as a 501(c)(3) not-for-profit charitable organization in 1967, the College of DuPage Foundation raises monetary and in-kind gifts to increase access to education and to enhance cultural opportunities for the surrounding community. For more information about the College of DuPage Foundation, visit www.foundation.cod.edu or call 630.942.2462. 
Tower of Power Bios
Emilio Castillo, a founder of Tower of Power, plays second tenor sax, as well as provides background and lead vocals. He takes pride in that he was born in Detroit, Mich. and is of Mexican and Greek parentage. In addition to Tower of Power, he has worked with Grammy-winners Jose Feliciano and Carlos Santana, among others.
Stephen "Doc" Kupka, along with Castillo, has written most of the Tower of Power song catalog. His baritone sax is an integral part of the Tower of Power sound. He has opened for Aretha and King Curtis, jammed with Bruce Springsteen and Huey Lewis, and played during the last days of the Fillmore West.
David Garibaldi ("DG") is Tower of Power's drummer. He was selected as the Modern Drummer Reader's Poll 2007 – Best Traditional R&B Drummer. His journey with Tower of Power started in 1970, in Lake Tahoe, Calif. Drummer credits also include Natalie Cole, Jermaine Jackson, Boz Scaggs, Deniece Williams and Yellowjackets. Rolling Stone magazine ranked Garibaldi #46 on its list "100 Greatest Drummers of All Time."
Roger Smith is the keyboard player for Tower of Power and covers background vocals. He has been with the band since 1998. Whether the song calls for piano, clavinet, strings, a synth sound, Smith is right there. He especially shines on the organ parts that are such an important part of Tower of Power's past and present sound. He is in a select group of true Hammond B-3 artists. Earlier in his career he was a member of "Sunbear", which was the house band for "Soul Train."
Tom E. Politzer is Tower of Power's lead tenor sax player. Politzer fills that role, not only as an outstanding soloist, but also as a part of the five-piece Tower of Power horn section. He has been with the band since 2002.
Adolfo Acosta has been a member of Tower of Power since 2000 playing the second trumpet and flugelhorn parts. Prior to joining the band, he was a member of the famed University of North Texas One O'Clock Lab Band and spent two years on the road touring with jazz trumpet legend Maynard Ferguson.
Jerry Cortez joined Tower of Power in 2010. His funky guitar rhythm style and blazing leads are a perfect fit for the band. He has toured and recorded with artists like Tom Johnston, Jessie Colin Young, Buddy Miles and many others.
Marc van Wageningen ("VW") became a full-time member of Tower of Power in 2018. Born and raised in Amsterdam, Holland, VW started playing bass guitar at the age of 16. He moved to the San Francisco Bay Area in 1980 and started playing with jazz greats Eddie Marshall, George Marshall, Larry Schneider and Mel Martin.
Mike Jerel, lead singer, is influenced by and compared to some of the very best: Stevie Wonder, Lenny Williams, Miles Davis, Bruno Mars and PJ Morton. He is a neo-Soul musician well known as a contestant on NBC's "The Voice," Season 18.