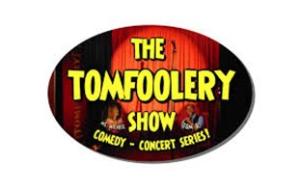 Tomfoolery Productions presents
Late Nite Catechism
Hoosier Theatre  *  1335 119th Street, Whiting
October 21st  *  8:00 pm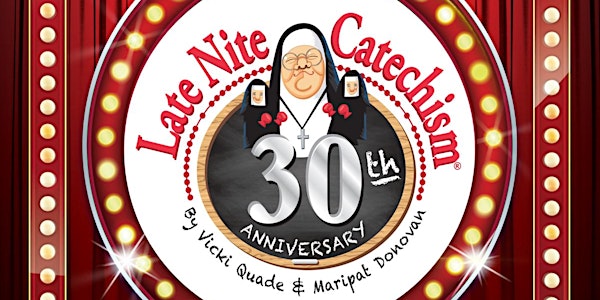 Call it Loretta Young meets Carol Burnett and Whoopi Goldberg. Late Nite Catechism is part catechism class, part stand-up routine. Written by Vicki Quade & Maripat Donovan, it's an interactive comedy, one of the longest running shows in Chicago and U.S. theater history.
And, this year, Late Nite Catechism marks its 30th anniversary.
As part of its anniversary celebration, Late Nite Catechism is coming for one performance only to the Hoosier Theatre, Whiting, IN, on Saturday, October 21, 2023
The New York Times calls it, "hilarious, well-written and inspired." Jeffrey Lyons from TV's Sneak Previews calls Late Nite Catechism "something to savor and enjoy....one of the most intimate, rewarding shows in town."
You, the audience member, are part of Sister's class. She'll take you back to the days of the Latin Mass, meatless Fridays, and remind you about that good old ruler across the knuckles!
Late Nite Catechism is an uproariously funny play. Throughout the course of the play, Sister rewards audience members for correct answers with glow-in-the-dark rosaries and other nifty prizes. Naughty students may well find themselves on stage sitting in a corner reflecting their actions. The play is a sharp satire, but never mean. It's simply an evening of fun and laughter.
Show time is 8:00 PM. Doors open at 7:00 PM.
Tickets: General Admission $25. VIP Balcony $50
Cash bar available. For information: (219) 595-YES2