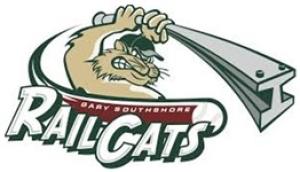 Tixr, the world's fastest-growing privately held primary ticketing and event commerce marketplace, and the Gary SouthShore RailCats baseball team,  announced a deal which makes Tixr the team's official ticketing partner.  Tixr's agreement with the RailCats is the first team deal to be inked since the ticketing company announced its partnership with the American Association of Professional Baseball earlier this year. 
"Tixr is the most user friendly, intuitive platform available anywhere and I cannot wait for our fans to embrace this new digital experience," said RailCats General Manager Anthony Giammanco.
With this partnership, RailCats fans will have access to a number of Tixr's innovative features which will allow for a more personalized fan-experience and continue to expand Tixr's presence in the sports ticketing community. This year alone Tixr has announced ticketing partnerships for the Portland Trail Blazers' New G League Affiliate Rip City Remix, the American Association of Professional Baseball,  the International Tennis Hall of Fame, and Mercer University's NCAA Division I Athletics. 
"Tixr is thrilled to partner with the RailCats," said Tixr's Vice President of Sports, Nate Liberman. "The RailCats have been a staple in Northwest Indiana and downtown Gary, and we hope to continue to honor that relationship by offering fans a seamless and user-friendly ticketing experience."
Ranked #25 on a16z's Marketplace 100: 2023 list, which tracks the fastest growing privately held companies in America, Tixr exclusively powers more than 500 of the most respected live entertainment brands in 40 countries, including Wynn Nightlife, Riot Fest, Acura Grand Prix of Long Beach, Riot Games Arena, Playa Luna Presents, Sturgis Buffalo Chip, Lightning in a Bottle, and many others. With notable backers like Dragoneer Investment Group, Verance Capital, Helium-3 Ventures, and Sony Innovation Growth Fund, the 10-year-old company is well-capitalized and profitable. Since its inception, Tixr has processed over $1 billion in transactions through its platform built for unified commerce and sales beyond tickets. 
For ticketing information for the Gary SouthShore RailCats please visit railcatsbaseball.com
About Tixr
Tixr, a global experiential commerce leader, is transforming the ticket-buying experience. Born from a fan-focused frame of mind, the Tixr platform empowers large-scale events, facilities, and teams with simple solutions to highly complex ticketing and e-commerce problems. Leveraging sophisticated technology, Tixr creates products that go beyond ticketing to evolve the way large-scale event creators do business and delivers a positive experience from the initial ticket sale to the moment of arrival and beyond. Find upcoming events at Tixr.com and learn more about Tixr platform at creators.tixr.com.
About the Gary SouthShore RailCats 
The Gary SouthShore RailCats, are members of the American Association of Professional Baseball, an official MLB Partner League. Since 2002 the RailCats have been providing Gary, Indiana, and the Northwest Indiana region with affordable, family-friendly entertainment at the Steel Yard. The RailCats are committed to being a community asset through involvement in community outreach programs and initiatives. The 2024 American Association season begins in May.