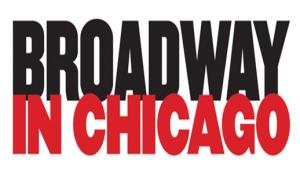 TimeLine Theatre Comapany's Chicago prmiere production of Stefano Massini and Ben Power's internationally acclaimed and Tony Award-winning play THE LEHMAN TRILOGY is now playing at Broadway In Chicago's Broadway Playhouse at Water Tower Place (175 E. Chestnut). Co-directed by Nick Bowling and Vanessa Stalling, THE LEHMAN TRILOGY has been extended by overwhelming demand until November 26.
The cast includes three actors with extensive roots in Chicago's renowned theatre scene—Mitchell J. Fain, Anish Jethmalani, and Joey Slotnick.
Mitchell J. Fain (he/him) portrays Henry Lehman. A working actor, director, and storyteller in Chicago for more than 30 years, Fain is known for his eight years starring in David Sedaris' THE SANTALAND DIARIES at Theater Wit, among numerous other credits. 
TimeLine Company Member Anish Jethmalani (he/him) portrays Emanuel Lehman. In addition to his numerous credits in Chicago, regionally, and on screen, Jethmalani received a Jeff Award nomination for his performance in the company's 2019 production of OSLO (also at the Broadway Playhouse).
And Joey Slotnick (he/him) makes his TimeLine debut as Mayer Lehman. A longtime Lookingglass Theatre Ensemble Member, where he has performed in multiple productions, Slotnick is nationally recognized for his lengthy career of high-profile roles on film (PIRATES OF SILICON VALLEY, TOO BIG TO FAIL, TWISTER), television (BOSTON PUBLIC, THE SINGLE GUY, THE MARVELOUS MRS. MAISEL), Broadway (THE BIG KNIFE, THE FRONT PAGE), and more.
Told in three parts over one evening, THE LEHMAN TRILOGY begins on a cold September morning in 1844, as a young Jewish man from Bavaria stands on a New York dockside dreaming of a new life in the new world. He is soon joined by his two brothers, and an American epic begins. 163 years later, the firm they establish—Lehman Brothers—spectacularly collapses into bankruptcy, triggering the largest financial crisis in history. Weaving together nearly two centuries of family history, this theatrical event charts the humble beginnings, outrageous successes, and devastating failure of the financial institution that would ultimately bring the global economy to its knees.
TimeLine Theatre's production of THE LEHMAN TRILOGY is its Chicago premiere. The Broadway production of THE LEHMAN TRILOGY was met with extraordinary international acclaim. The Guardian proclaimed it "a kaleidoscopic social and political metaphor" and "an intimate epic about the shifting definition of the American Dream." The Chicago Tribune praised it as "a masterwork" and The New York Times as "a vivid tale of profit and pain." Vanity Fair raved that it is "true blockbuster theatre that will hold you captive until the final curtain call," with Time Out New York saying "it leaves you dazzled." And The Wall Street Journal declared that THE LEHMAN TRILOGY "surpasses all praise."
THE LEHMAN TRILOGY production team includes Scenic Designer Collette Pollard (she/her), Costume Designer Izumi Inaba (she/her), Lighting Designer John Culbert (he/him), Co-Properties Designers Lonnae Hickman (she/her) and Amy Peter (she/her), Sound Designer Andre Pluess (he/him), Projections Designer Anthony Churchill (he/him), Dramaturgs Carol Ann Tan (she/her) and DeRon Williams (he/him), Jewish Studies Consultant Pamela S. Nadell (she/her), and Stage Manager Mary Zanger (she/her).
THE LEHMAN TRILOGY is supported in part by Richard and Diane Weinberg.
PERFORMANCE SCHEDULE AND LOCATION
TimeLine's Chicago premiere of THE LEHMAN TRILOGY is now underway. Opening Night is Wednesday, September 27 at 7:30 p.m. Performances run through November 26, 2023 at the Broadway Playhouse at Water Tower Place, 175 E. Chestnut St., Chicago.
The performance schedule is Tuesdays at 7:30 p.m. (except no performance on November 7), Wednesdays at 7:30 p.m. (also 2:00 p.m. matinees on October 4, 11, and 25; November 8, 15, and 22), Thursdays at 7:30 p.m. (except no performance November 23), Fridays at 7:30 p.m. (also 2:00 p.m. matinee on November 24), Saturdays at 2:00 p.m. and 8:00 p.m., and Sundays at 2:00 p.m. and 7:30 p.m. (except no 7:30 p.m. shows on October 8, 15, 29; November 19, and 26).
 
TICKET INFORMATION
Individual tickets for THE LEHMAN TRILOGY are on sale now and range from $35.00 - $110.00 with a select number of premium tickets available. Tickets are available for groups of 10 or more by calling Broadway In Chicago Group Sales at (312) 977-1710 or emailing GroupSales@BroadwayInChicago.com. For more  information, visit www.BroadwayInChicago.com or www.timelinetheatre.com.
ONLINE DISCUSSION EVENTS
TimeLine is planning three online discussion events during the run of THE LEHMAN TRILOGY, featuring a variety of special guests and topics, to give audience members a chance to dig deeper into the art and themes of the play. Discussions are scheduled to take place on Sunday, October 8 at 11:00 a.m. (CDT), Sunday, October 15 at 6:00 p.m. (CDT), and Monday, October 23 at 7:00 p.m. Attendance at all discussions is FREE and open to all, but reservations may be required. For event details and information about how to attend, plus additional production resources, visit www.timelinetheatre.com/lehman-lobby.
 
ABOUT TIMELINE THEATRE
TimeLine Theatre Company, recipient of the prestigious 2016 MacArthur Award for Creative and Effective Institutions, was founded in April 1997 with a mission to present stories inspired by history that connect with today's social and political issues. Over its 26 seasons, TimeLine has presented 88 productions, including 13 world premieres and 39 Chicago premieres, and launched the Living History Education Program and TimeLine South summer arts program, which bring the company's mission to life for students in Chicago Public Schools and beyond. Recipient of the Alford-Axelson Award for Nonprofit Managerial Excellence and the Richard Goodman Strategic Planning Award from the Association for Strategic Planning, TimeLine has received 60 Jeff Awards, including an award for Outstanding Production 11 times. The company is currently working to develop its new home, located at 5035 North Broadway in Chicago's Uptown neighborhood. Plans feature an intimate black box theater seating up to 250 audience members, expanded area for the immersive lobby experiences that are a TimeLine hallmark, new opportunities for education and engagement, room to allow audience members to arrive early and stay late for theatergoing experiences that extend far beyond the stage, and more.
TimeLine is led by Artistic Director PJ Powers, Executive Director Mica Cole, and Board President John Sterling. TimeLine Company members are Tyla Abercrumbie, Will Allan, Nick Bowling, Janet Ulrich Brooks, Behzad Dabu, Charles Andrew Gardner, Lara Goetsch, Juliet Hart, Anish Jethmalani, Mildred Marie Langford, Mechelle Moe, David Parkes, Ron OJ Parson, PJ Powers, and Maren Robinson.
Major corporate, government and foundation donors providing season support via TimeLine's Annual Fund include: Abe and Ida Cooper Foundation; Crown Family Philanthropies; Joseph & Bessie Feinberg Foundation; Laughing Acres Family Foundation; Lloyd A. Fry Foundation; The MacArthur Fund for Culture, Equity, and the Arts at Prince; Polk Bros. Foundation; The Shubert Foundation; Van Dam Charitable Foundation; and Walder Foundation. TimeLine also acknowledges the support of a CityArts Grant from the City of Chicago Department of Cultural Affairs & Special Events and a grant from the Illinois Arts Council Agency.
For more information, visit timelinetheatre.com or Facebook, Twitter, or Instagram (@TimeLineTheatre).
 
ABOUT BROADWAY IN CHICAGO
Broadway In Chicago was created in July 2000 and over the past 23 years has grown to be one of the largest commercial touring homes in the country. A Nederlander Presentation, Broadway In Chicago lights up the Chicago Theater District entertaining up to 1.7 million people annually in five theatres. Broadway In Chicago presents a full range of entertainment, including musicals and plays, on the stages of five of the finest theatres in Chicago's Loop including the  Cadillac Palace Theatre, CIBC Theatre, James M. Nederlander Theatre, Auditorium Theatre, and just off the Magnificent Mile, the Broadway  Playhouse at Water Tower Place.
For more information and tickets, visit www.BroadwayInChicago.com.
Facebook @BroadwayInChicago ● Instagram @broadwayinchicago ● TikTok @broadwayinchicago ● #broadwayinchicago