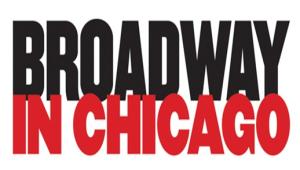 Producers Kristin Caskey, Mike Isaacson, Brian Anthony Moreland, Kandi Burruss, Todd Tucker, Common, MC Lyte, The Ambassador Theatre Group, and Broadway In Chicago announced today that individual tickets for the Chicago premiere of the all-new Broadway-bound North American tour of THE WIZ are now on sale. Ticket prices will range from $27.00 -$125.00 with a select number of premium tickets available. THE WIZ will play a strictly limited engagement of sixteen performances from Tuesday, November 28 to Sunday, December 10, at the Cadillac Palace Theatre. Additional ticket information and the performance schedule are below.
 
Everybody look around! The Tony Award®-winning Best Musical that took the world by storm is back.
THE WIZ returns "home" to stages across America in an all-new Broadway-bound tour, the first one in 40 years. The tour begins on September 23-30, 2023 in THE WIZ's original home city of Baltimore, where the show made its world premiere 50 years ago. Following its run in Baltimore, the tour will slide into Emerald cities across the country before it begins its limited engagement on Broadway in the Spring 2024.
This groundbreaking twist on The Wizard of Oz changed the face of Broadway—from its iconic score packed with soul, gospel, rock, and 70s funk to its stirring tale of Dorothy's journey to find her place in a contemporary world.
The extraordinary cast features Alan Mingo Jr (Kinky Boots) as The Wiz, award-winning recording artist Deborah Cox as Glinda, Melody Betts (The Factotum, Lyric Opera Of Chicago) as Aunt Em and Evillene, Kyle Ramar Freeman (A Strange Loop) as Lion, Phillip Johnson Richardson ("Sharper," A24) as Tinman, and recording artist Avery Wilson ("On Top Of The World) as Scarecrow. Nichelle Lewis (Hairspray, National Tour) makes a star turn Broadway debut as Dorothy.
Director Schele Williams (The Notebook, revival of Disney's Aida) and choreographer JaQuel Knight (Beyoncé's 'Single Ladies', Black is King) conjure an Oz unlike anything seen before. Charlie Smalls' Tony Award®-winning score features the iconic hits "Ease on Down the Road," and "Home," with new musical moments from Joseph Joubert (music supervision, orchestrations, & music arrangements) and Allen René Louis (vocal arrangements, music arrangements). Tony® and Emmy®-nominated TV host Amber Ruffin ("The Amber Ruffin Show," "Late Night with Seth Meyers") pens additional material for William F. Brown's trailblazing book.
THE WIZ also includes the hit songs "Everybody Rejoice," music and lyrics by Luther Vandross, as well as the "Emerald City Ballet" with music by Timothy Graphenreed.
Oz is reimagined with scenic design by Academy Award ®-winning Hannah Beachler (Black Panther, Beyoncé's Black is King and Lemonade), costume design by Emmy Award®-winning and two-time Academy Award®-nominated Sharen Davis (Ray, Dreamgirls), lighting design by Barrymore Award-winning Ryan J. O'Gara (Thoughts of a Colored Man), sound design by Jon Weston (Parade), projection design by Daniel Brodie (Motown the Musical), and wig design by Charles LaPointe (MJ the Musical).
Based on L. Frank Baum's children's book, "The Wonderful Wizard of Oz", THE WIZ takes one of the world's most enduring (and enduringly white) American fantasies, and transforms it into an all-Black musical extravaganza for the ages.
THE WIZ premiered on Broadway in 1975 and became an instant sensation, going on to win seven Tony Awards including Best Musical, Best Original Score, Best Featured Actor in a Musical (Ted Ross), Best Featured Actress in a Musical (Dee Dee Bridgewater), Best Choreography (George Faison), and in a Broadway first, Best Direction of a Musical and Best Costume Design (Geoffrey Holder). "Ease on Down the Road" became the show's break-out single, and "Home" has since become a bona fide classic. That original production ran for four years (first at The Majestic Theatre and later at The Broadway Theatre) – and 1,672 performances – on Broadway. A 1978 film adaptation starred Diana Ross, Ted Ross, Mabel King, Richard Pryor and Lena Horne, and marked Quincy Jones' first collaboration with Michael Jackson.
Casting by: Tara Rubin Casting. 
For more information and complete tour route visit: www.wizmusical.com and follow @thewizbway on Twitter, Instagram, and Facebook.
 
TICKET INFORMATION
Individual tickets for The Wiz are now on sale and range in price from $27.00 -$125.00 with a select number of premium tickets available. Individual tickets are available by visiting www.BroadwayInChicago.com, or going to any Broadway In Chicago venue box office. Tickets are available for groups of 10 or more by calling Broadway In Chicago Group Sales at (312) 977-1710 or emailing GroupSales@BroadwayInChicago.com.
 
PERFORMANCE SCHEDULE
WEEK ONE 
Tuesday, November 28 at 7:30 pm
Wednesday, November 29 at 7:30 pm
Thursday, November 30, at 7:30 pm
Friday, December 1 at 7:30 pm
Saturday, December 2 at 2:00 pm
Saturday, December 2 at 8:00 pm
Sunday, December 3 at 2:00 pm
Sunday, December 3 at 7:30 pm
WEEK TWO
Tuesday, December 5 at 7:30 pm
Wednesday, December 6 at 2:00 pm
Wednesday, December 6 at 7:30 pm
Thursday, December 7 at 7:30 pm
Friday, December 8 at 7:30 pm
Saturday, December 9 at 2:00 pm
Saturday, December 9 at 8:00 pm
Sunday, December 10 at 2:00 pm
  
ABOUT BROADWAY IN CHICAGO
Broadway In Chicago was created in July 2000 and over the past 23 years has grown to be one of the largest commercial touring homes in the country. A Nederlander Presentation, Broadway In Chicago lights up the Chicago Theater District entertaining up to 1.7 million people annually in five theatres. Broadway In Chicago presents a full range of entertainment, including musicals and plays, on the stages of five of the finest theatres in Chicago's Loop, including the Cadillac Palace Theatre, CIBC Theatre, James M. Nederlander Theatre, Auditorium Theatre, and just off the Magnificent Mile, the Broadway Playhouse at Water Tower Place.
 
For more information and tickets, visit www.BroadwayInChicago.com.
 
Facebook @BroadwayInChicago ● Instagram @broadwayinchicago ● TikTok @broadwayinchicago ● #broadwayinchicago