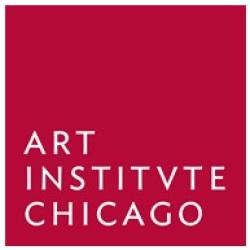 Van Gogh and the Avant-Garde: The Modern Landscape Opens May 14
This summer, discover how Van Gogh and his contemporaries found a rich source of creativity in the evolving suburbs of Paris. With more than 75 paintings and drawings from this intensely innovative period, this exhibition sheds fresh light on the power of place to inspire.
Please note that this show requires both a general admission ticket and a $10 exhibition ticket. Book now and guarantee your entry to this highly anticipated show.
Tickets for May 14–July 31 are now on sale. Tickets through September will be released in early summer.
111 South Michigan Avenue
Chicago, Illinois 60603
159 East Monroe Street
Chicago, Illinois 60603
Vincent van Gogh. A Woman Walking in a Garden (detail), 1887. Private collection; Vincent van Gogh. The Bridge at Courbevoie (detail), May–July 1887. Van Gogh Museum, Amsterdam (Vincent van Gogh Foundation); Vincent van Gogh. The Restaurant Rispal at Asnières (detail), 1887. The Nelson-Atkins Museum of Art, Kansas City, Missouri, gift of Henry W. and Marion H. Bloch, 2015.13.10. Photo courtesy Nelson-Atkins Media Services, Jamison Miller; Vincent van Gogh. Fishing in Spring, the Pont de Clichy (Asnières) (detail), 1887. The Art Institute of Chicago, gift of Charles Deering McCormick, Brooks McCormick, and Roger McCormick.