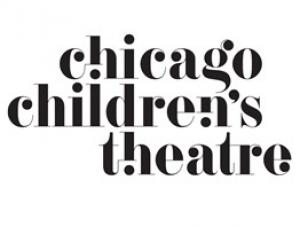 When an international cat celebrity with a disability escapes from O'Hare and is lost on the streets of Chicago, who will come to the rescue?
This sounds like a job for The 11-Year-Olds!
Watch and be amazed at Chicago Children's Theatre's This Ability, an all-new, three-part, world premiere web video adventure series, co-created by Daniel Carlton and Nambi E. Kelley. What sets this production apart is it stars a special trio of young actors who, in life, are blind, deaf and have autism, and who each leverage their special power to save a French kitty on the lam.
Watch the video trailer for This Ability, Chicago Children's Theatre's new web adventure series by Daniel Carlton and Nambi E. Kelley starring (pictured) Kevin Smith as Akeh The Wonderful, Holly Connor as Faith The Healer, and Kayla Casiano as Moore The Protector. Smith is on the autism spectrum, Connor is blind and Casiano is deaf. Visit CCTV to screen the same trailer with audio description or captioning.
This Ability, episode one, was released December 15th for free, on demand viewing via CCTV: Virtual Theatre and Learning from Chicago Children's Theatre. CCT's new live action web series is rich in mystery, intrigue and high-stakes action, all fueled with a graphic novel vibe, and it's ready to entertain and engage children ages six and up, along with their parents, caregivers and teachers.
Episode one runs 13 minutes, and introduces the first This Ability superhero, Akeh The Wonderful, a young autistic person who uses his popular hashtag #thisability to start the search for the runaway kitty.
As news spreads in episodes two and three, will Moore The Protector, a young deaf person, and Faith The Believer, a young blind person, be able to follow Akeh's lead and learn to use their superpowers to save the day? 
Find out if Chicago Children's Theatre's virtual superheroes and sheroes find the elusive French feline when the second and final episodes drop Wednesday, January 5, and Wednesday, January 19, 2022, at 10 a.m CT., respectively. 
Enjoy episode one of This Ability, featuring Kevin Smith as Akeh the Wonderful, released earlier today. The same episode is also available with audio description for audiences who are for blind or have low vision, and captioning for viewers who are deaf.
Episode one introduces Kevin Smith as Akeh The Wonderful. Smith is a 17-year-old Chicago resident who was "discovered" taking theater classes through Chicago Children's Theatre's own Red Kite Program. He is on the autism spectrum.
Episode two stars Kayla Casiano as Moore The Protector. Casiano is an 18-year-old Chicago actor, a former CPS student at Bell School and Whitney Young, now a freshman studying theater at Columbia College Chicago. Kayla is deaf.
Episode three culminates the series with the tale of Faith The Healer, played by Holly Connor, a 17-year-old singer, actor and musician from St. Louis. Connor has blindness and autism. She also is a musical savant with instant memory, or the ability to recall everything after a few instances of exposure. Connor has performed professionally in plays and musicals and as a soloist around the U.S. 
Two Chicago actors, Time Brickey and Lily Emerson, are never seen on camera but voice all of the adult roles, including moms, dads, a newscaster, teenagers, a French woman, a professional cat handler and an animal rescue worker.
Each episode frames the actor with a fun, fast-paced, entirely unique, comics-inspired animation style meant to convey the distinct ways CCT's newest superheroes/sheroes each experience their world, challenging perceptions of what it means to be a hero.
Naturally, creating a fully accessible and inclusive film set was key when production began at Chicago Children's Theatre this past October. Each young actor was paired with their own professional access specialist who worked alongside the actor, creative team and production crew every step of the way. Three cheers for This Ability blind and low vision specialist Elijah Eiler, who worked with Holly Connor, ASL interpreter Patti Shore Kaden, who supported Kayla Casiano, and autism consultant Charlotte "Chuck" Gruman, who collaborated with Kevin Smith, along with Sam Mauceri, CCT's Director of Education and Access Programs.
Leaving no access stone unturned, Chicago Children's Theatre was quick to tap local fashion designer Sky Cubacub to create costumes. Cubacub and their company Rebirth Garments create gender non-conforming wearables and accessories centering Non-binary, Trans, Disabled and Mad Queers of all sizes and ages. For This Ability, Cubacub crafted specialized superhero costumes, working in tandem with each actor to celebrate their own flair, personality and unique disability.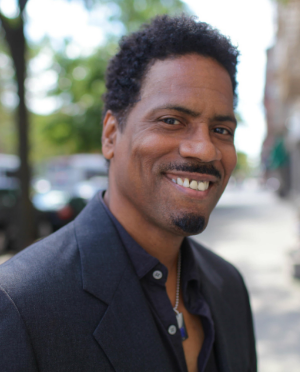 Daniel Carlton (story, co-writer, director) is an actor, storyteller, playwright, poet, director, teaching artist who has appeared on New York, national, and international stages. His work has also been presented in schools, jails, homeless shelters, libraries, and every imaginable place to perform or present. Most recent projects with partner Nambi E Kelley include her work in progress for free public presentation at Little Island for The New Victory Theater Labworks Program, and director of digital and upcoming in-person tour of Jabari Dreams of Freedom, which will culminate in a run at The New Victory Theater NYC. Co-writer with Kelley, Syracuse Stage Education So Journey To The Truth (Tour). Director of Translation of Likes at Western Carolina University. Director of the devised play Breathe Behind The Mask at the University of Iowa (Kelley led the Playwrights in developing the script). Director of Blood for Gainesville Theater Alliance. Writer of the commissioned Radio Play Your Invite Too for Harlemstage (Kelley played the other lead character). Other credits include director of the upcoming Freedom Riders Play tour (Mad River Theater Company), performing in Finding North by David Gonzalez (both live and digital tours) and Check Yo Invite 1 (Harlemstage commission), writer and director of March On (Apollo Theater NYC), School Day Live (National Black Theater Festival, Arron Davis Hall, NYC, National and Community Tour), writer/performer Pigfoot Mary Says Goodbye To The Harlem Renaissance (Metropolitan Theater NYC, touring show of the Negro Ensemble Company), co-writer (with Michael Green) A Whistle In Mississippi, director and co-writer with Dan Zane of the workshop of Night Train 57 (Kennedy Center). His storytelling show The Eagle In Harlem And Other Tales has been seen by thousands of family audiences. He is currently collaborating as a performer, dramaturg and facilitator with Choreographer Iquail Saheed for Public Enemy.
​​​​Nambi E. Kelley (co-writer, co-director) is an award-winning actress/ playwright/director who ascended through Chicago's live theater scene and is now a nationally acclaimed theater artist. Kelley is not a newcomer to Chicago Children's Theatre, however, which presented the 2016 world premiere of her original play for young audiences, Jabari Dreams of Freedom, to much critical and box office acclaim. Jabari is now on a national tour premiering in New York at the New Victory Theatre in Spring 2022 directed by Daniel Carlton. Kelley's adaptation of Richard Wright's Native Son had already taken Chicago by storm when it premiered in a Court Theatre/American Blues co-production. Native Son went on to be produced around the country, and premiered in 2019 off Broadway, earning an AUDELCO Award for Best Play. She is a former Dramatists Guild Fellow and has been a writer in residence at New York's New Victory Theatre through the LabWorks Program for BIPOC artists, at the National Black Theatre and at Goodman Theatre. Kelley was chosen by Toni Morrison to adapt Morrison's Jazz, which premiered at Baltimore Center Stage in 2017. Awards include the 2020 NNPN annual commission, the Prince Prize 2019, and a Dramatists Guild Foundation Writers Alliance Grant 2018-19. An executive story editor, Kelley recently served as a writer on Fox's Our Kind of People, Showtime's The Chi, and is in development with several other film and TV projects. As an actor, Kelley has performed across the country, including many shows at Goodman and Steppenwolf. Most recently she played the lead role in Dominique Morisseau's Pipeline at City Theatre in Pittsburgh, in the critically acclaimed Off Broadway two-hander Kunstler, and Two Trains Running at Goodman Theatre. Acting TV credits include Elementary, Person of Interest, Madam Secretary, Chicago PD and Chicago Justice. In 2018, Kelley made her directorial debut at TheatreWorks Colorado Springs, the first African-American female to helm a production in their over 40-year history. nambikelley.com
This Ability production credits
This Ability is written by Daniel Carlton and Nambi E. Kelley, directed by Daniel Carlton and assistant directed by Nambi E. Kelley. The cast is Holly Connor, Kayla Casiano and Kevin Smith, with voice overs by Time Brickey and Lily Emerson. The production team includes Leo Lei, media designer and editor; Rachel Peterkin, artwork and assistant media designer; Sky Cubacub, costume designer; Andy Slater, composer and sound designer; Jeff Paschal, director of photography; Lonnae Hickman, props designer; Elijah Eiler, blind and low vision specialist; Charlotte "Chuck" Gruman, autism consultant; Patti Shore Kaden, ASL interpreter; and Anastar Alvarez, production coordinator. This Ability is produced by Jacqueline Russell and Will Bishop.
(Top, from left) Kayla Casiano is Moore The Protector and Holly Connor is Faith The Healer. (Bottom, from left) Kevin Smith is Akeh The Wonderful. Over the course of three episodes, the This Ability! superheroes use their unique powers to find a celebrity cat lost on the streets of Chicago.
The Springboard Project
This Ability is the third digital production to emerge from Chicago Children's Theatre's Springboard Project, an initiative launched in 2020 to foster new works made especially for today's young people. It is launching as a virtual production, but in future iterations could be a live play in three acts.
The first project to launch via Springboard was Diamond's Dream, a contemporary puppet film by Jerrell L. Henderson and Caitlin McLeod about a teen on the CTA Red Line train who confronts the ghost of a child victim of the 1918 Spanish flu, released in January 2021. On October 11, National Indigenous People's Day, CCT released The Relocation of Nokwsi, created, written and narrated by Robert Hicks Jr., set during an overlooked moment in history when American Indians were coerced to move to urban areas and assimilate into mainstream society.
In all, 15 theater artists - Greg Allen, Justin Ellington, Micah Figueroa, Isaac Gómez, GQ, Terry Guest, Ike Holter, Jerrell L. Henderson and Caitlin McLeod, Robert Hicks Jr., Nambi E. Kelley and Daniel Carlton, Sully Ratke, Lanise Antoine Shelley and Elizabeth Wong - were commissioned through CCT's Springboard Project to conceive new ideas for original TYA plays. The project is made possible in part by a grant from The Ralla Klepak Foundation for Education in the Performing Arts.
Coming soon to Chicago Children's Theatre
With the new year comes the world premiere live production of Leonardo and Sam, based on the beloved children's books by Mo Willems, created by Chicago's wildly inventive Manual Cinema (January 29-February 27, 2022). Next, dreams will come true in the spring when CCT presents the world premiere of Carmela Full of Wishes, adapted from the book by Matt de la Peña and Christian Robinson (Last Stop on Market Street), (April 23-May 22, 2022). Single tickets are on sale now at chicagochildrenstheatre.org.  
About Chicago Children's Theatre
"The Chicago theater scene is legendarily vibrant, so naturally a number of companies tailor productions to younger audiences. The cream of the crop is Chicago Children's Theatre." – Chicago Tribune
Chicago Children's Theatre was founded in 2005 with a big idea: Chicago is the greatest theater city in the world, and it deserves a great children's theater. Today, Chicago Children's Theatre is the city's largest professional theater company devoted exclusively to children and young families. CCT has established a national reputation for the production of first-rate children's theater with professional writing, performing, and directorial talent and high-quality design and production expertise.
In January 2017, the company celebrated the opening of its new, permanent home, Chicago Children's Theatre, The Station, located at 100 S. Racine Avenue in Chicago's West Loop community. The building, formerly the Chicago Police Station for the 12th District, was repurposed into a beautiful, LEED Gold-certified, mixed-use performing arts, education and community engagement facility that now welcomes all Chicago families.
CCT provides tens of thousands of free and reduced-price tickets to under-resourced schools each season in partnership with Chicago Public Schools. CCT also continues to grow its performing arts and STEAM education programs, offering classes, workshops, winter and spring break camps, and summer camps for ages 0 to 14.
In 2019, Chicago Children's Theatre won the National TYA Artistic Innovation Award from Theatre for Young Audiences/USA. In addition, Chicago Children's Theatre has garnered six NEA Art Works grants, and in 2017, became the first theater for young audiences in the U.S. to win a National Theatre Award from the American Theatre Wing, creators of the Tony Awards.
Chicago Children's Theatre's 2021-22 Season of Resilience is supported by Goldman Sachs, Paul M. Angell Family Foundation, The Ralla Klepak Foundation for Education in the Performing Arts, The Shubert Foundation, Polk Bros Foundation, The MacArthur Fund for Culture, Equity and the Arts at Prince, Bayless Family Foundation, The Crown Family, Rea Charitable Trust, ComEd, US Bank, City of Chicago Department of Cultural Affairs and Special Events (DCASE), Illinois Arts Council, Illinois Humanities Council, National Endowment for the Arts (NEA), The Susan M. Venturi Fund in memory of James and Roslyn Marks to Support Theatre Education Accession, and Erin and Jason, Ben, Bici and David Pritzker.
Chicago Children's Theatre is led by Co-Founders, Artistic Director Jacqueline Russell and Board Chair Todd Leland, with Board President Armando Chacon.
For more, visit chicagochildrenstheatre.org.