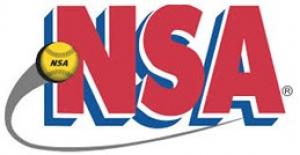 More than 180 softball teams from across the Midwest will arrive in northwest Indiana to compete in the National Softball Association Girls' Fast Pitch "B" & "C" Northern World Series. Games will be played throughout the region including Crown Point, Hobart, Highland, Portage, Michigan City, LaPorte and Schererville from July 21-25.
More than 1,500 room nights have been secured for this annual tournament bringing in hundreds of thousands of dollars of economic impact. "Family-style restaurants and attractions surrounding the fields and the host hotels are expected to be busy this week. We are excited to host these families and provide a world-class event for them to remember," stated Megan Goodan, Sports Development Manager for the South Shore CVA.
Opening Ceremonies will take place on July 21st in Crown Point. Skills Competitions and official meetings will take place at the Crown Point Sportsplex from 11:00 a.m. to 3:00 p.m. and the parade, activities and celebrations will start at 6:00 p.m. at Bulldog Park. Additional details about the week of events and opening ceremonies can be found at www.alongthesouthshore.com/nsa.
Additional events this week hosted in the South Shore include Indiana Little League Baseball State Tournament, 13 Year Old State Babe Ruth Tournament, and the Ohio Valley 8 Year Old Machine Pitch Cal Ripken State Tournament. These events will also generate economic impact from taxes, hotel room overnights and throughout the community at restaurants, gas stations, grocery stories and attractions.