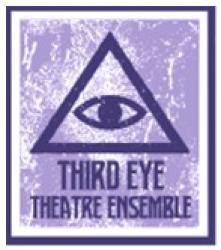 Third Eye Theatre Ensemble is proud to celebrate their tenth and final season with a new production of The Consul by Gian Carlo Menotti at The Edge Theater, 5451 N Broadway, Chicago, September 23rd - October 8th. Ten years ago, Third Eye burst onto the scene with their inaugural production of Menotti's The Medium. For their final production, they return to Menotti with The Consul, a powerful opera that addresses how we face humanitarian crises. Written in 1950 in reaction to the refugee crisis of World War II, the story remains arresting and untethered in time.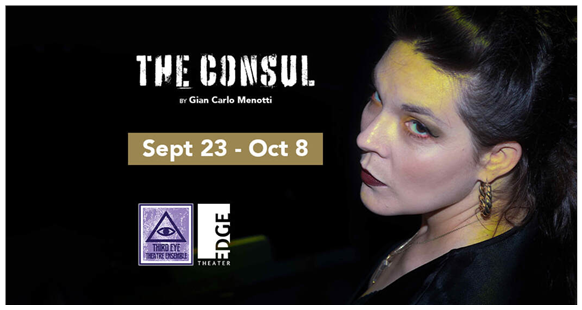 Winning both a Pulitzer Prize and the New York Drama Critics' Circle Award for Best Musical, The Consul explores themes of political oppression, stifling bureaucracy and cries for asylum. In The Consul, Magda and her family are desperate to escape an unsafe, unidentified country, yet are ruthlessly hindered by bureaucratic red tape. When appearing at the consulate to receive help, Magda is met with a chilling, apathetic Secretary, numb to the stories churning around her. Faced with indifference, Magda delivers a stunning rebuke for the way we treat our fellow humans in need of help.
Music direction is by Jason Carlson and Alexandra Enyart* and staging direction is by Rose Freeman*. Design staff includes Jocelyn Garcia (costumes), David Goodman-Edberg (lighting), Angela Torres-Kutkuhn (production manager), Isa Noe (props designer) and Shelby Krarup* (stage management). The Consul will be performed with piano conducted by Ms. Enyart*.
The cast includes Mary Lutz-Govertsen*, Ariel Andrew, Noah Gartner*, Stephen Hobe, Rena Ahmed*, Jennifer Barrett, Angela Born*, Melissa Arning, Lifan Deng, Keaton Payne, Doug Culclasure, Vince McPherson, Zachary Mendenhall, Tracey Furling*, Hillary Esqueda, Alexandra Kassouf, Evita Trembley, and Samuel Varghese.
As part of Third Eye's mission to advocate for human rights and social justice, Third Eye will be partnering with GirlForward. This organization is dedicated to creating and enhancing opportunities for girls who have been displaced globally by conflict and persecution. For every ticket purchased, Third Eye will donate $1 to this organization.
Tickets can be purchased at www.thirdeyete.com. General admission tickets are $40, senior and student tickets are $27.50, and industry tickets are $25. For press inquiries or reservations, email Rena Ahmed at info@thirdeyete.com.
*Indicates ensemble member
Content Warning: This production includes themes of violence, death, and suicide. Please reach out for a more detailed explanation.