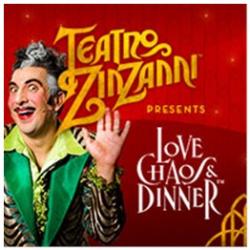 It is on the 14th floor in an area that back in the old days was the masonic Hall ( that moved to its own building many years ago). They have built this space, a sort of "tent", as you would find outdoors, for a Cirque show, but in many ways, this is more of a "Kit Kat Klub" experience and is truly a one of a kind entertainment experience!
Here is how the evening  begins. We arrived at the hotel at 6 p.m. ( for a 7 p.m. start) and gathered in the first floor lobby. Some enchanting women greeted us and escorted us onto the elevator where we went to the 14th floor. When we landed on the "show" floor, we saw an amazingly extraordinary place filled with photo ops and a place to pose for a photographer ( who will sell you pictures as you exit), a display of souvenirs of the evening's experience and of course a huge bar. The drinks are clever, but fairly expensive. This is "mingle time" with other guests and a few of the staff and as we later learned troupe members. The hostess has someone take you inside the "tent" and to your table.
The room is filled with tables surrounding a center stage area which we could call the "stage" area. At the far back portion is a bandstand where the musicians play and a few scenes are done later. The appetizer, edamame and pea hummus with lavash and crunchy vegetables, is already there as well as cloth napkins and silver and a decanter of water. The show will begin, or should I say "action" at 7 p.m., but in the interim, the performers are running about and doing some of their "schtick" making it seem as if the show has already begun. For the next three hours, we were entertained and fed a wonderful meal ( five
choices of main courses and I spoke to those around me who had different ones than the Herb Roasted Atlantic Salmon that I had- all wonderful and decent portions. There was a salad at 7:45 and dinner at around 8:50 with a wonderful cheesecake at 10:00. This is a late evening and to be honest, not a children's show as the contents of the "cabaret" section are petty risqué .Madame Rizo ( the very sexy and talented Amelia Zirin-Brown will wow you and hold you captive with her style and vocal range.
During the course of these hours of play and dining, you will be highly entertained by the comedy of our host Caesar ( played to the hilt by Frank Ferrante, who has a certain "Gene Wilder-like personality) and the antics of  Mr.P.P. ( the very 
tall and lanky Tim Tyler) and his sidekick Joe De Paul. DePaul is hysterical as he does a bit about Hollywood films and brings to life a scene from "King Kong" to their stage. The marvelous vocals by Kelly Britt , our chanteuse, and the production numbers that are done to serve each course are outstanding.
Of course, there are the Cirque acts: The juggling (Gamal David Garcia) which is done so close you fear that
one of the pins could be on your table, the tumbling (the Anastasini Brothers are amazing) the trapeze act ( Duo Rose), the hoop aerialist Elana Gatilova and acrobat Domitil Aillot. All of these cast members do other functions and help to keep the action going ( between courses and during them). Both Ferrante and Rizo use audience members easily. There was even a time last night that Hedy Weiss was picked on. Ferrante wanted t know what she was writing about and then kept coming back to her on each funny line to make sure she got it. The audience loved this and when he chose three men to come up and become his "trainees"
While it was a long evening, we were all well fed and highly entertained and had a memorable experience that should be able to last a long time. Everything about the evening is special. FYI: if you are near the stage area ( center) the odds are strong that you will be picked on. One of the larger tables is used to do some action on and those at that table had an evening they will NEVER forget!
"Love, Chaos and dinner" will be here thru September 29th and tickets range from $99- $189 . They can be purchased by calling 312-488-0900 or online at www.zinzanni.com/chicago
To see what others are saying, visit www.theatreinchicago.com, go to Review Round-Up and click at "Teatro ZinZanni -Love Chaos & Dinner"
NOTE" For you "foodies" out there the dinner is the work of "The Goddess", Debbie Sharpe, who from what I have learned is a master when it comes to planning menus. She is!