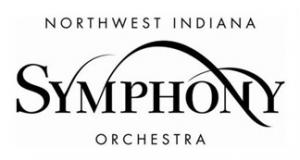 The Northwest Indiana Symphony Orchestra concludes its Spring Chamber Series with a concert featuring the return of Music Director and Conductor Kirk Muspratt, Friday, June 18 at 7:30pm at the Auditorium at Living Hope Church, 9000 Taft Street, on the Merrillville/Crown Point border.
This Chamber Orchestra concert will include string, piano, and percussion sections with show-stopping solos from the Symphony's principal oboist, Jennet Ingle. Take a tour of the world from your seat as the concert features composers from eight different countries, with a mix of folk, dance, ballet, opera, movie and patriotic music. 
In-person tickets are $30 per person and virtual tickets are $15. 
The concert is 70 minutes long with no intermission. In-person tickets are limited with general admission, socially distanced seating. Temperatures will be taken at the venue upon entry and masks must be worn for the duration of the performance and at all times while on church property.
Virtual ticket buyers will receive a private link to watch the performance live the night of the concert, then a follow up link will be sent for the recorded version of the concerts to be enjoyed for one month. In-person ticket buyers will also receive the recorded link.
For more information about repertoire and to buy tickets visit www.NISOrchestra.org. 
South Shore Summer Music Festival
The Northwest Indiana Symphony Orchestra is delighted to announce the return of the South Shore Summer Music Festival, beginning July 24 in Crown Point. The summer series will then visit Lansing, July 28; Wolf Lake, July 30; Schererville, July 31; Valparaiso, August 4; and Griffith, August 7. All concerts will begin at 7:30pm and will feature a mix of movie, light classical, and patriotic music. Venue locations as well as rain locations will be available soon on our website at www.nisorchestra.org.