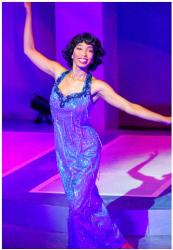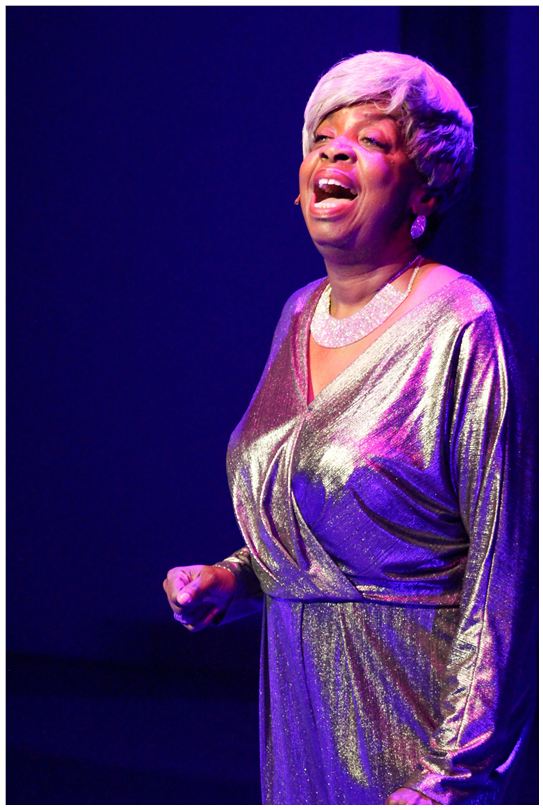 I must say when I heard the title to this one and saw them putting Nancy Wilson and Lena Horne together in a single show, I was a bit confused. My first thoughts were that they had a meeting and saw that these two ladies had been bypassed in all their years of educating us on the great women in music, so they decided to put them into a tribute during this, their year of the women . As the story or should I say stories about the careers of these women unfolded, we learn a great deal about them and the two different eras they "grew up in" . While they were in different eras they did have something in common. They both had style and grace and neither of them would "sell out" in a time when young negro performers took whatever was tossed at them. Neither would sit "on the back of the bus" , so to speak when it came to being who they were and due to their "style and Grace" left a lasting mark on the world.
Frye , in order to really show you how they "fit" brings us these two charming and very talented ladies, who lived in different eras, to the stage in both their young days and their more mature years. The young Lena is played by Aeriel Williams and the mature by Chantee Joy ( who will knock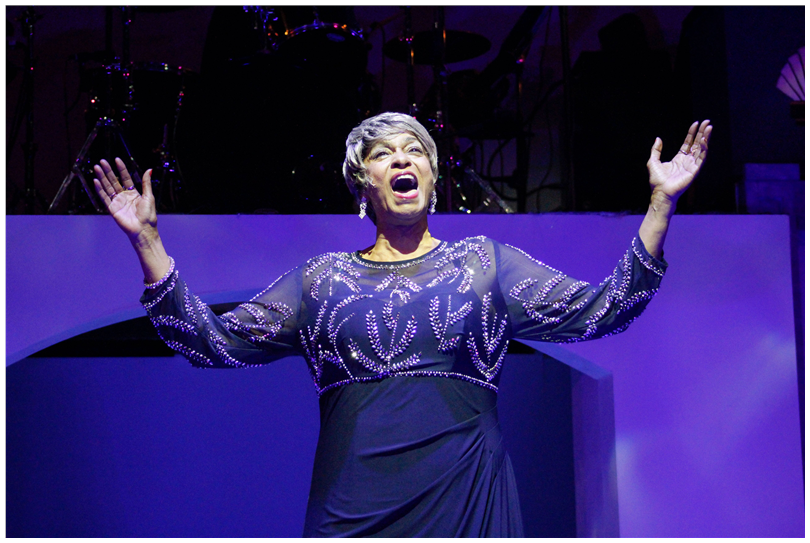 your sox off doing "Believe in Yourself" during the "finale Concert" in the second act. Both of these women, while different in looks, portray the star to perfection. When it comes to Nancy Wilson, both young ( the lovely Jayla Williams Craig) and the mature ( the always reliable Rhonda Preston) sound as if Wilson herself is on the stage.
The performances on the stage at Black Ensemble are designed to entertain and educate and this one does that to perfection. Songs that will be more familiar to an older crowd like "One For My Baby", "I Wish You Love", "I Got Rhythm", "I'm Just Wild About Harry", "On The Sunny Side of THe Street", Stormy Weather", "Face it Girl" ( Preston will wow you!) and a host of others including "Style and Grace" written by  Jackie Taylor, founder and Artistic Director of Black Ensemble Theater. Two hours of pure enjoyment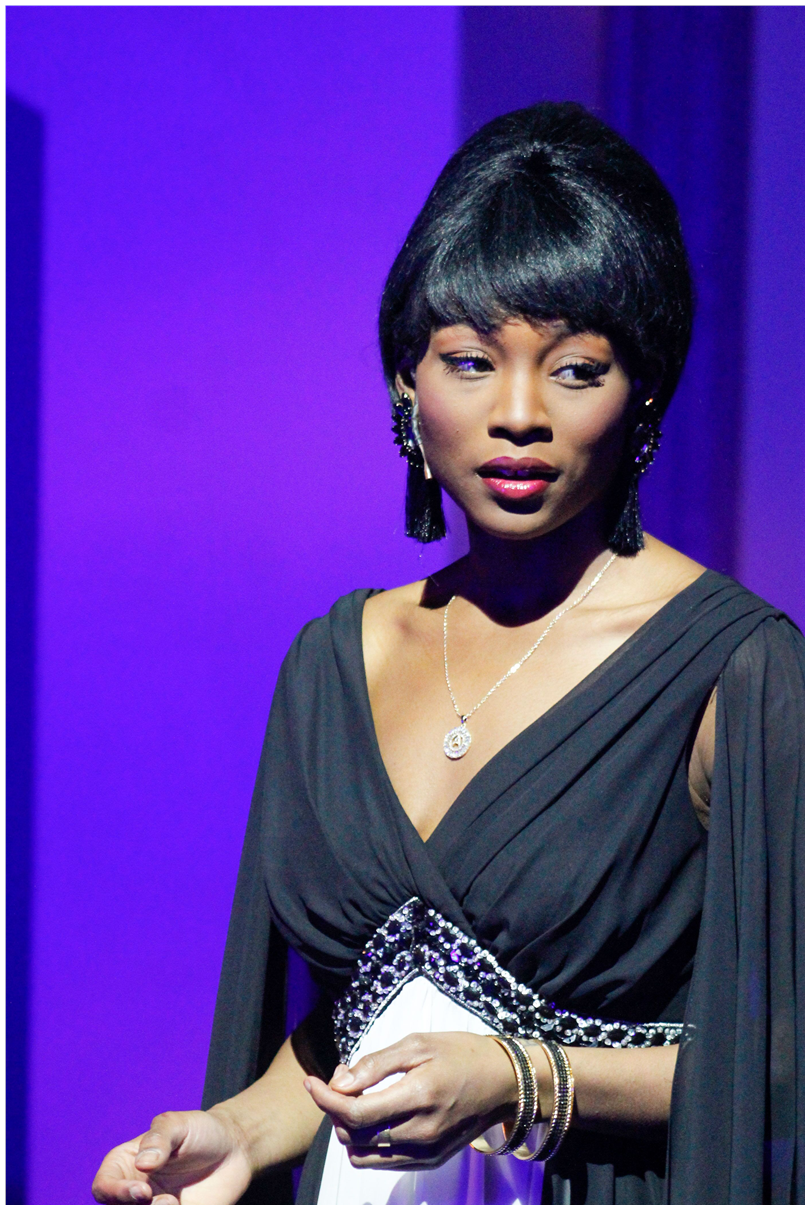 and some education tossed in for good measure.  
The ensemble is terrific as well. Host Vincent Jordan, co-host Kelvin Davis, Lemond Hayes, Linnea Norwood and Ryan Armstrong take on several roles to aid  in telling their stories and as always the music led by Robert Reddrick
 is amazing! The openings of both acts feature solos for each and every one of these fine musicians and each deserves to have the applause that opening night's audience gave them. Just hearing these numbers would be worth the price of the ticket, but the entire production is solid and I for one congratulate Ms Frye on doing a bang-up job first time out of the box. Can't wait to see what her next show might be!
You can see this show, "Style and Grace: in Tribute to Lena Horne and Nancy Wilson" thru June 30th at Black Ensemble Theater located at  445o N. Clark Street ( at Sunnyside) with performances as follows:
Thursdays  7:30 p.m.
Fridays  8 p.m.
Saturdays  3 p.m. and 8 p.m.
Sundays  3 p.m.
Tickets range from $55-$65 (10% discount for students and seniors) and are available at 773-769-4451 or online at www.blackensemble.org
Street parking is available (some metered and some not) as well as indoor valet parking next door. Pay attention to the Cubs schedule for night games as traffic can get crazy on game days.