Starting in 2018, UNC Greensboro and Prevention Strategies began a three-year, independent evaluation of the Drug Abuse Resistance Education (D.A.R.E.) elementary school program. The goal of the project was to provide an independent assessment of the impact of D.A.R.E. on key psychosocial and behavioral outcomes among elementary school children. In addition, the evaluation assessed aspects important to understanding quality of delivery and fidelity.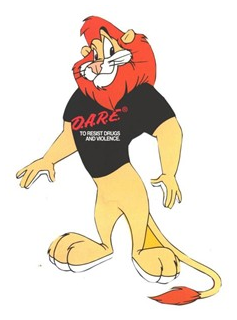 The soon to be published comprehensive study is the only one ever conducted reviewing any prevention education curricula taught by law enforcement officers, rather than teachers. Specifically, the study found:
• There were statistically significant reductions in the prevalence of drinking alcohol, getting drunk, smoking cigarettes, and vaping among students who received D.A.R.E. compared to the control cases. The study also concluded that the program was entirely successful in preventing marijuana use.
• D.A.R.E. Officers performed very well in the classroom based on both teacher and student ratings. Teachers and students rated D.A.R.E. Officers extremely high on both program fidelity and engagement actively engaging students during program delivery.
• D.A.R.E. Officer instruction was directly related to positive program outcomes. There were statistically significant correlations between student engagement and student scores at post-test on all variables assessed. Increased student engagement was related to positive outcomes on all variables.
• The responsiveness of the D.A.R.E. Officer to the students was also predictive of scores at post-test for variables like decision-making, intentions to avoid drug use, and beliefs about peer norm use.
The Munster Police Department provides D.A.R.E. instruction to almost 2,000 students each year in kindergarten, 1st, 3rd, 5th, and 8th grade on the topics of drug prevention, bullying prevention, internet safety, stranger-danger, following rules and laws, resisting peer pressure, making positive choices, and being good citizens.
We appreciate the continued, generous support of our program from community service groups, area residents, parent-teacher organizations, and businesses as we could not continue our program without their contributions. We look forward to beginning our spring semester D.A.R.E. classes in January.