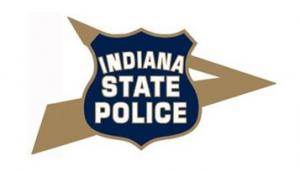 Lake County- This past Friday at 5:45 a.m., Trooper Beers was patrolling the Indiana Toll Road (I-90) at the 2.5 mile-marker when he observed a gray 2006 Buick traveling eastbound at a high rate of speed.  Using the in-car radar, the vehicle was clocked at 98 mph in a posted 70 mph area. 
Trp. Beers was able to catch up to the vehicle and performed a license plate check on the vehicle.  The driver of the car exited onto Calumet Ave. where he began to accelerate away from the officer.  Trp. Beers activated his lights and siren and attempted to stop the vehicle; however, the driver failed to stop, and a pursuit was initiated.  During the pursuit, the vehicle struck a curb causing the tire to deflate. 
As the pursuit continued on 117th near Indianapolis Blvd., the driver drove over several concrete barriers causing the vehicle to become completely disabled at 116th and Davis.  With the assistance of the Whiting and Hammond Police Departments, all six of the occupants of the vehicle were taken into custody. 
During the investigation, two loaded .380 caliber handguns were located in the passenger area of the vehicle.  The Ruger handgun had been reported stolen through Madison County, Alabama, on September 2, 2014.  As a result of the investigation, five juveniles and one adult were arrested. 
The juveniles were transported to the Lake County Juvenile Detention Center and the adult, David A. Reynolds, 19, from Urbana, Illinois, was transported to the Lake County Jail.  Mr. Reynolds is preliminarily charged with Theft of a Firearm- Level 6 Felony and Carrying a Handgun Without a License- Class A Misdemeanor.  The 16-year-old driver is charged with several felonies and misdemeanors including the following:
Resisting Law Enforcement with a Vehicle- Level 6 Felony
Theft of a Firearm- Level 6 Felony
Dangerous Possession of a Firearm by a Minor- Class A Misdemeanor
Carrying a Handgun Without a License- Class A Misdemeanor
Possession of Marijuana- Class B Misdemeanor
Leaving the Scene of an Accident- Class B Misdemeanor
Reckless Driving- Class C Misdemeanor
Operating a Vehicle Without Ever Receiving a License- Class C Misdemeanor
The remaining four juveniles are charged with similar felonies and misdemeanors.   
All persons named in this release are presumed innocent until and unless proven guilty in court. All charges mentioned are merely accusations, actual charges will be determined by the Lake County Prosecutor's Office.