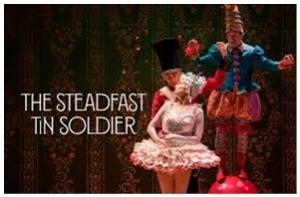 My 4-year-old son. Mike, and I attended The Steadfast Tin Soldier, at Lookingglass Theatre recently.  The location of this theatre is a treat in itself.  It is located in the Water Tower.  It is on the Magnificent Mile, too, so we enjoyed shopping a bit and walking around after the show.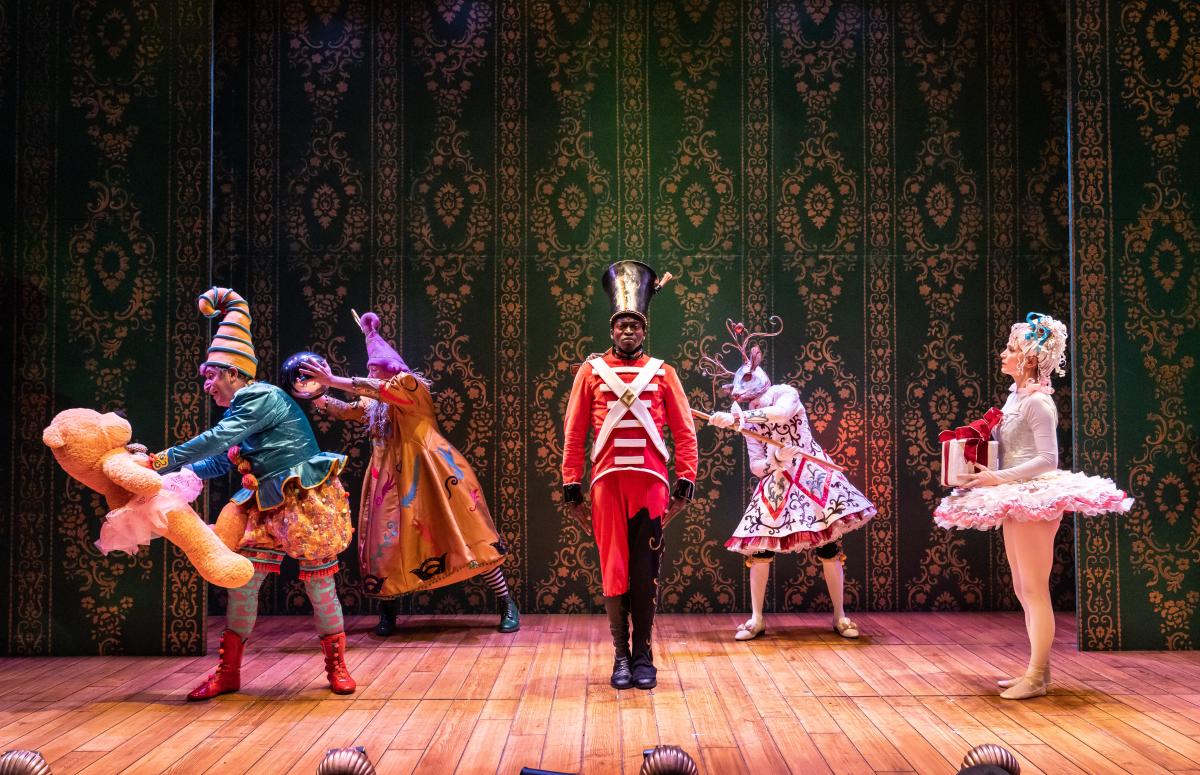 The production lasted just over an hour.  The costumes were my favorite part.  They were very decorative, vibrant, and bright.  The costumes were detailed and drew your eyes to the stage.  I think this was very important, as there were an extremely limited number of words exchanged the entire performance.  The show follows a toy soldier. Despite his many challenging circumstances, he, of course, always stays steadfast and gives his best effort in what life throws his way.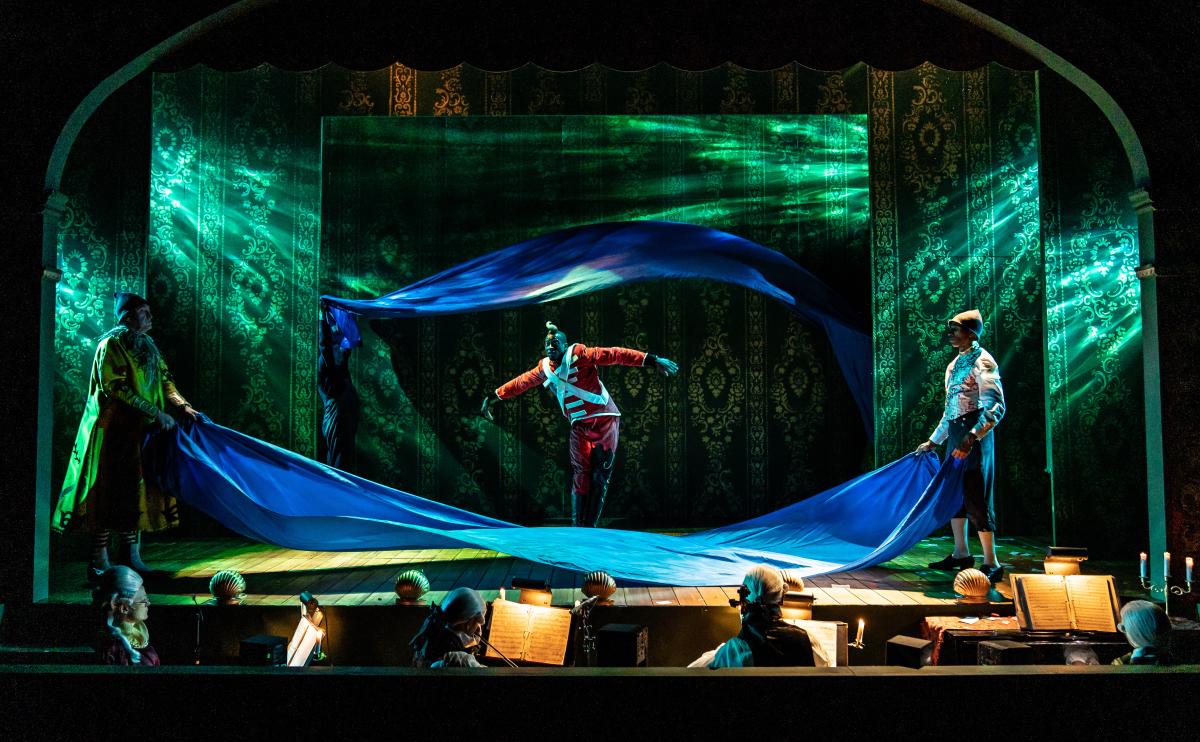 The audience sees the soldier's many challenges, both inside his home and outside in the big world.   Not all stories have fairytale endings, but we still learn from the tin soldier's message.  We follow the tin soldier with his relationships with other toys, his family, and his interesting trips, which included storms, a boat, a rat, a few mischievous children, and a large fish.  He eventually makes his way home, but the ending is not one in which the tin soldier appears to have hoped would happen.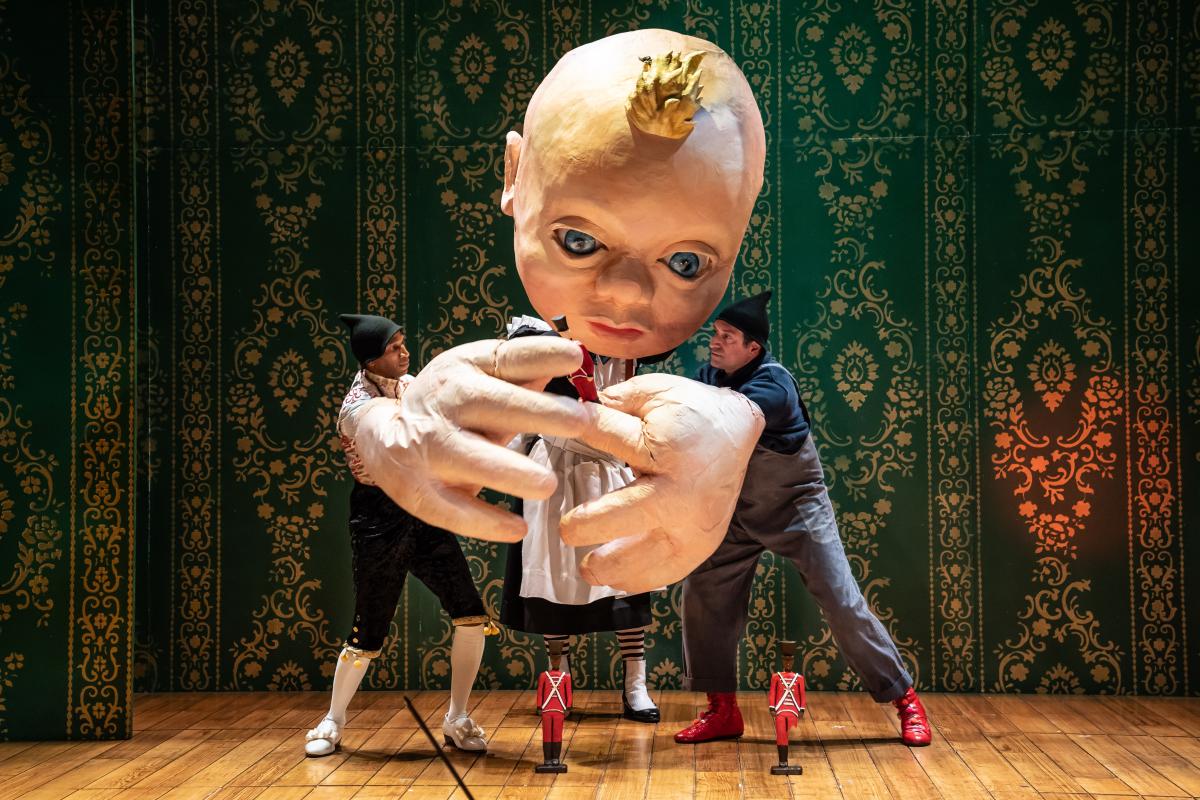 My 4-year-old whispered to me a few times during the show with some questions about the play.  Since only a few words were exchanged the entire performance, he was a bit young to understand the entire plot.  He did laugh a few times at some of the scenes and enjoyed the costumes, too. 
The performance was a good length for a child, but the ideal age would probably be 8 and older.  I would give the show 3 and a half stars out of 5.  The stage is large for the venue so there really is not a bad seat in the house.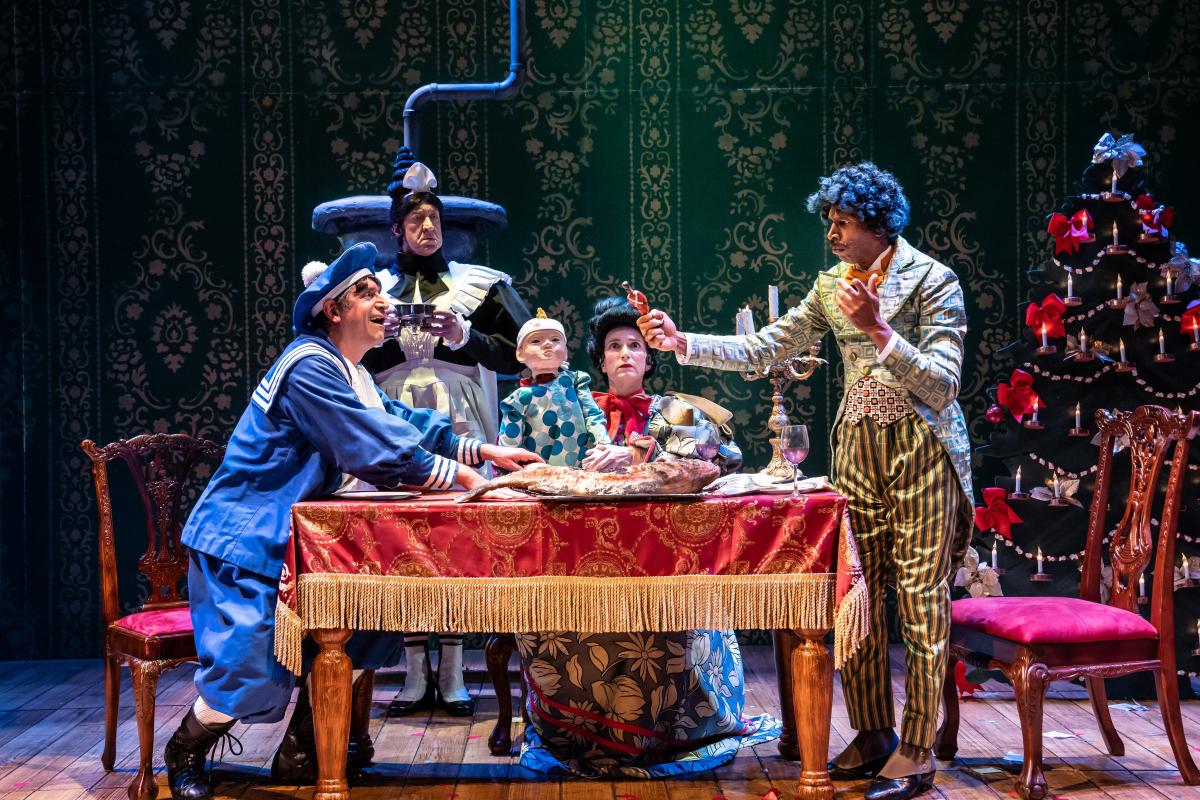 The Steadfast Tin Soldier was created and directed by Mary Zimmerman.  The cast includes Ballerina (Kasey Foster), Tin Soldier (Adeoye), Goblin (Anthony Irons), Nursemaid (Christopher Donahue) and Rat (John Gregorio). 
Original music for The Steadfast Tin Soldier was composed by Andre Pluess and Amanda Dehnert.  Musicians: Shramen Ghosh (Conductor/Piano), Juan Horie (Cello), Pascal Innocenti (Violin), Dalia Chin (Flutes) and Constance Volk (Flutes).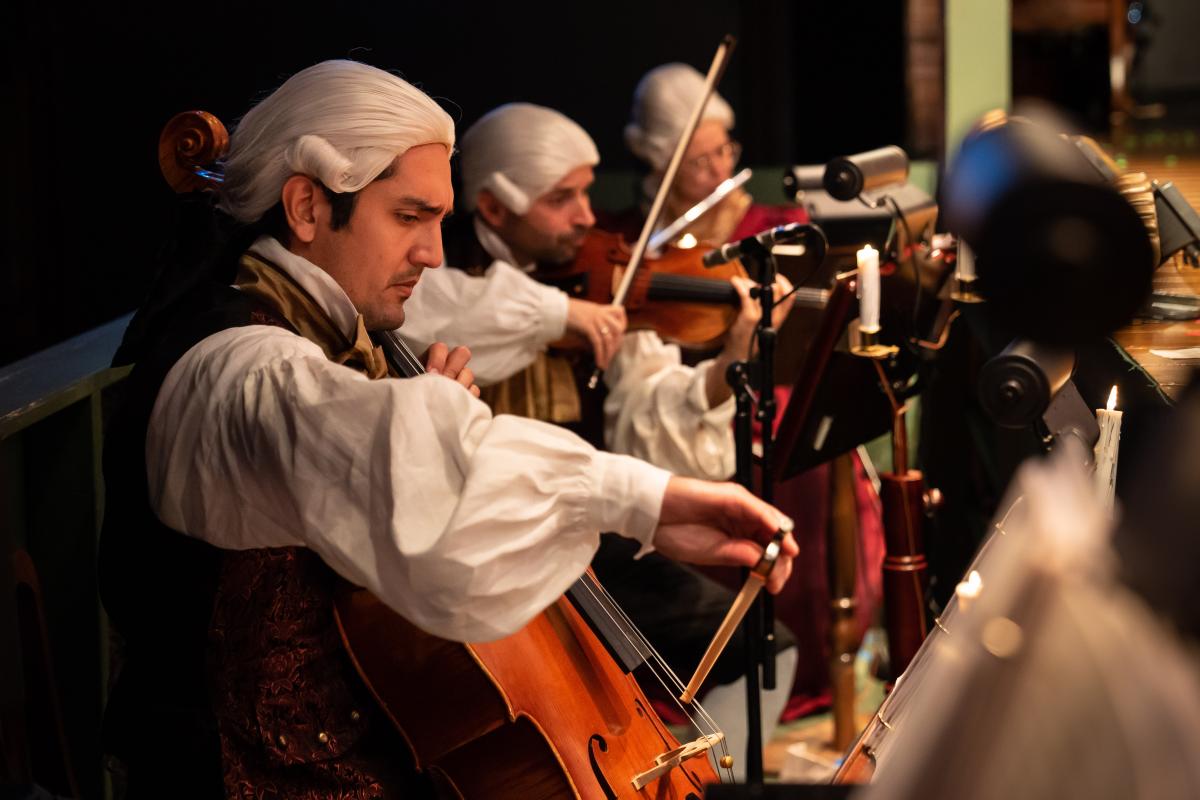 The Steadfast Tin Soldier runs through January 8th at Lookingglass Theatre inside the Water Tower Water Works building, 821 N Michigan Ave, Chicago.  Discounted parking is available at 875 N. Michigan; Olympia Centre or Water Tower Place.  Validate parking ticket at Lookingglass Box Office.   Running time is 60 minutes, no intermission. 
Performances are: Tuesdays, Wednesdays and Fridays at 7:00 pm; Thursdays and Saturdays at 2:00 & 7:00 pm; Sundays at 1:00 & 6:00 pm.  Tickets are $85.  FYI www.lookingglasstheatre.org/event/steadfast-tin-soldier-2022/