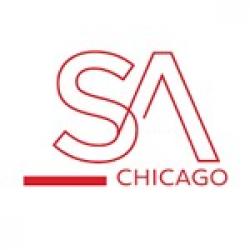 WHAT: This fall, join Springboard Arts for the opening of its next exhibition, "A La Française: The French Way." Unprecedented events – like the pandemic – have the power to compel us to see the world through a new lens, inspiring a new way of living and deepening our connection to a global community. In its latest exhibit, Springboard Arts showcases this connection with a French accent. A La Française examines our shared experiences and how life's moments – both big and small – can shape our understanding of ourselves and our place in the world. 
"A La Française: The French Way" features a varied collection of works spanning different mediums such as oil paint, sculpture, and mixed media produced by the following artists: David Gista, Charlotte De Maupeou, Dominique Albertelli, Francois Weil, Jean Giles Badaire, Katia Krief, Mickael Douchet, and Phillippe Berthommier.
Attendees may schedule 45-minute visits to the gallery online. Appointments are free and open to the public, with a link to book below. 
WHEN: Open Friday, September 17 through December 31
APPOINTMENTS: In compliance with COVID guidelines, the number of guests inside the gallery at one time is limited. Book an appointment to visit the new gallery exhibit here. 
About Springboard Arts Chicago

Springboard Arts Chicago is a female-led gallery in Chicago's Wicker Park neighborhood. With a belief that art has the ability to uplift people and spaces, Springboard Arts fosters an inclusive environment where both novice and experienced art buyers can explore and engage with artwork created by underrepresented and emerging artists. Through immersive experiences and expansive offerings both in-gallery and online, Springboard Arts is committed to elevating the availability of art by ensuring an open and warm experience for clients and gallery visitors. The gallery is located at 1910 W. North Ave in Chicago. For more information visit springboardarts.com.