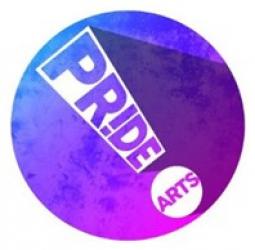 Pride Arts today announced a new slate of four plays for a spring of one-night only live virtual readings. The first is a reading of SPEECH AND DEBATE, by the Tony Award ® - winning playwright Stephen Karam. Mike Meaney, Artistic Director of Chicago's Fervent Theatre Company, will direct Karam's dark comedy about three teenagers and their attempts to expose a drama teacher who preys on teenage boys. It will be performed live, one night only, on Tuesday, April 20, at 7 pm. Tickets are $10.00 and available at www.pridearts.org.
 
Meaney's cast will include Maxel Schinger as Solomon, a reporter for the school newspaper; Quinn Simmons as Howie, a gay student who is solicited online by the school's drama teacher; Marta Bady as aspiring actress and singer Diwata, and Caitlin McNichol as Teacher/Reporter.
Top Row L-R: Marta Bady, Caitlin McNichol
Lower Row L-R: Maxel Schinger, Quinn Simmons
Next up after SPEECH AND DEBATE will be Del Shores' SOUTHERN BAPTIST SISSIES, a comedy-drama following the journey of four gay boys in the Baptist Church looking for love and acceptance in the church and clubs of Dallas, Texas. Joe Hudson will direct this reading, to be performed on Monday, May 3 of this GLAAD award-winning play, originally produced in Los Angeles in 2000. It was also adapted as a feature film starring Leslie Jordan (of TV's WILL AND GRACE) as one of the older barflies who meet some of the boys.
 
Later that month, on Thursday, May 20, will be a reading of the comedy JEFFREY, by Paul Rudnick. David Belew, founder and former artistic director of Eclectic Full Contact Theatre, will direct. In JEFFREY, an OBIE-award-winning off-Broadway comedy that was produced as a feature film starring Steven Weber and an all-star cast, a gay man living in New York, Jeffrey, decides to stop his sex-hungry ways and become celibate. However, right afterwards, he ends up falling in love with the perfect guy, Steve, at the gym. But not only has Jeffrey just pledged celibacy, Steve is HIV-positive. He seeks aid from his older friend Sterling, and he ends up realizing the importance of love.
 
The final play of the series will be SHAKESPEARE'S R & J, adapted from the original Shakespeare by Joe Calarco. Peter Vamvakas, director of PrideArts' readings of TWELFTH NIGHT earlier this year, will direct an all-female cast.  In an exclusive girls' boarding school, a group of girls begin to read Romeo and Juliet aloud after school, and they become so enmeshed in the emotion that the rigidity of their lives begins to parallel the lives of the characters in the play. The off-Broadway production of SHAKESPEARE'S R & J, which ran for nearly a year, won a Lucille Lortel Award. It will be performed Tuesday, June 1 at 7 pm. Originally performed by an all-male cast, SHAKESPEARE'S R & J is now frequently played by all-female casts, as it will be here.
Casts for SOUTHERN BAPTIST SISSIES, JEFFREY, and SHAKESPEARE'S R & J will be announced later.
 
These readings will be followed by a series of lesbian plays later in the summer, and international zooms this fall which are in the planning stages.
LISTING INFORMATION
SPEECH AND DEBATE
By Stephen Karam
Directed by Mike Meaney
Tuesday, April 20, 2021 – 7:00 pm
Tickets $10.00 available at www.pridearts.org or by phone at 773-857-0222
Three teenage misfits in Salem, Oregon discover they are linked by a sex scandal that's rocked their town. When one of them sets out to expose the truth, secrets become currency, the stakes get higher, and the trio's connection grows deeper in this searching, fiercely funny dark comedy with music.
SOUTHERN BAPTIST SISSIES
By Del Shores
Directed by Joe Hudson
Monday, May 3, 2021 – 7 pm
Tickets $10.00 available at www.pridearts.org or by phone at 773-857-0222
Four gay boys of the Baptist Church try to create a world of love and acceptance in the church and clubs of Dallas, Texas. The world they explore also includes two older barflies, Peanut and Odette, whose banter takes the audience from hysterical laughter to tragedy and tears.
JEFFREY
By Paul Rudnick
Directed by David Belew
Thursday, May 20, 2021 – 7 pm
Tickets $10.00 available at www.pridearts.org or by phone at 773-857-0222
Jeffrey, a gay actor/waiter, has sworn off sex after too many bouts with his partners about what is "safe" and what is not. In gay New York, though, sex is not something you can avoid. Whether catering a ditzy socialite's "Hoe-down for AIDS" or cruising at a funeral; at the gym or in the back rooms of an anonymous sex club; at the annual Gay Pride Parade, or in the libidinous hands of a father-confessor, Jeffrey finds the pursuit of love and just plain old physical gratification to be the number-one preoccupation of his times—and the source of plenty of hilarity. Suddenly, just after he's reconciled himself to celibacy, Jeffrey's flamboyant friends introduce him to the man of his dreams, who also happens to be HIV-positive. What follows is an audacious and moving romantic comedy with a difference—one in which the quest for love and really fabulous clothes meet, and where unflagging humor prevails even when tragedy might be just around the corner.
SHAKESPEARE'S R & J
Adapted by Joe Calarco
Directed by Peter Vamvakas
Tuesday, June 1, 2021 – 7 pm
Tickets $10.00 available at www,pridearts.org or by phone at 773-857-0222
Four young students of an exclusive girls' boarding school, tired of going through the usual drill of conjugating Latin and other tedious school routines, decide to vary their very governed lives. After school, one breaks out a copy of William Shakespeare's Romeo and Juliet, and they all take turns reading the play aloud. The Bard's words and the story itself are thrilling to the girls, and they become swept away, enmeshed in the emotion so much so that they break school rules to continue their readings. The rigidity of their lives begins to parallel the lives of the characters in the play: roles in the family, roles in society, and the roles played by men and women soon seem to make all the sense in the world, and then, suddenly, they seem to make no sense at all. Although they had been taking turns playing all the parts, two eventually emerge playing Romeo and Juliet exclusively, bringing a whole new dimension to the proceedings. Perceptions and understanding are turned upside-down as the fun of play-acting turns serious, and the words and meanings begin to hit home and universal truths emerge.
DIRECTOR BIOS
Mike Meaney (Director, SPEECH & DEBATE) PrideArts debut. Past directing credits include THE ROBBER BRIDEGROOM, BARE: A POP OPERA, BONNE & CLYDE, BLOODY BLOODY ANDREW JACKSON, HELLO DOLLY!, A DEAD MAN'S APARTMENT, and WONDERFUL TOWN. Mike is the artistic director of Fervent Theatre, a Chicago storefront theatre company. 
 
Joe Hudson (Director, SOUTHERN BAPTIST SISSIES). Joe Hudson is a Chicago-based actor whose many credits included HEDDA GABLER with Redtwist Theatre, KILLERS with Mary-Arrchie Theatre, and the award-winning Bailiwick Repertory production of SOUTHERN BAPTIST SISSIES. Before moving to Chicago, Joe appeared in many stage productions in Houston, Texas.
 
David Belew (Director, JEFFREY) David Belew was the founding Artistic Director of Eclectic Full Contact Theatre in Chicago, and spent many years directing shows across the Chicagoland area. Recently, he directed AVENUE Q and OUT OF ORDER for ProArts Maui, and RUMORS for Maui On Stage. Favorite Chicagoland directing credits include COMPLETE WORKS OF SHAKESPEARE (ABRIDGED), ALL MY SONS, and SIX DEGREES OF SEPARATION, for Eclectic; THE FOREIGNER, NUNSENSE, and THE BOYS NEXT DOOR for Metropolis Performing Arts Center; and A FUNNY THING HAPPENED ON THE WAY TO THE FORUM and FATHER OF THE BRIDE for Summer Place Theatre. David currently lives in Fort Wayne, Indiana and serves on the Board of Directors for the Fort Wayne Civic Theatre.
 
Peter Vamvakas (Director, SHAKESPEARE'S R & J)
Peter is proud to again be directing with Pride Arts Chicago where he most recently directed a reading of TWELFTH NIGHT. Other directing credits include 10 musical theater productions for NTYA Musical Theatre for Young Audiences; THE NUTCRACKER (Theatre at the Center); AMAHL AND THE NIGHT VISITOR, assistant director/fight captain (Chamber Opera Chicago); SEASCAPE, DIAL 'M' FOR MURDER, ROBIN HOOD, BROKEN GLASS (Bowen Park Theatre Company); Shakespeare by the Sword (Theatre of Western Springs); HARMONY HIGH (Kahilu Theatre, HI). Performance credits include Antonio/Sea Captain in TWELFTH NIGHT (Pride Arts Chicago); Captain A.J. Smith in TITANIC (Jeff Award nomination/best musical Griffin Theatre Co.); Dr. Tambourri in PASSION (Jeff Award, best musical-Theo Ubique Cabaret Theatre); The Porter/First Murderer in MACBETH and The Player King and Gravedigger in HAMLET (Shakespeare on the Green); Robert Ewell in TO KILL A MOCKINGBIRD and Will in THE DEVIL'S ARITHMETIC (Apple Tree Theatre).
ABOUT PRIDEARTS
PrideArts tells queer stories on a variety of platforms, including both live and virtual performances. Since its founding in 2010, PrideArts has had several chapters, including operating as an itinerant theater for our first six seasons, and as the developer and primary tenant in the Pride Arts Center from 2016-21. The newest post-COVID chapter is still in development.
Pre-COVID, the company produced full seasons of plays and musicals, as well as events including cabaret, film, and more. The company has earned 39 Jeff Awards and nominations, and six nominations in the most recent (2019) ALTA Awards from the Alliance of Latinx Theater Artists of Chicago. Programming has reflected the diversity of the LGBTQIA+ community by including work made by and illuminating the experiences of women, gay men, transgender people, and BIPOC.
PrideArts is supported by The MacArthur Fund for Arts & Culture at The Richard Driehaus Foundation, The Illinois Arts Council, City of Chicago's City Arts Fund, the Elliott Fredland Charitable Trust, The Pauls Foundation, The Heath Fund, The Service Club of Chicago, the AmazonSmile Foundation, Arts and Business Foundation, Tap Root Foundation, Arts and Business Council, and Alphawood Foundation.
 
PrideArts is a member of the Smart Growth Program of the Chicago Community Trust. PrideArts is a member of the LGBT Chamber of Commerce of Illinois, Northalsted Business Association, Lakeview East, Uptown United, and The League of Chicago Theatre.
 
For more information and to donate, visit www.pridearts.org or call 1.773 857 0222.