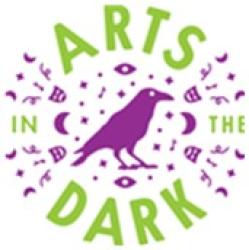 LUMA8 proudly announces the 9th Arts in the Dark Halloween Parade, a family-friendly happening featuring unique floats, spectacle puppets and all forms of creative performance taking place Saturday, October 21, from 6-8pm. Attendees are urged to arrive early to find a good spectating spot and attend a pre-Parade candy giveaway starting at 5pm featuring HARIBO's Goldenbear and more. Spectators are also encouraged to come dressed in their own colorful and creative costumes to join in the festive fun. This magical evening procession celebrates Halloween as the "artists' holiday" and draws together participants from major cultural organizations, inspiring youth programs, and aspiring artists in every field. Named 'One of the best Halloween celebrations in the world' by UK-based Wanderlust magazine – this dazzling production annually delights an audience of 50,000+ gathered along historic State Street, from Lake to Van Buren Streets.

This year's Arts in the Dark Halloween Parade holds a record number of applicants, with a selection of approximately 90 arts organizations participating. Families can expect to see well over 4,000 parade participants with virtually every neighborhood in Chicago represented. Colorful costumes, masks, installations, lighting, fire, acrobatics, puppetry and spectacle, dance moves and choreography, music, theatrical performances, street arts, circus arts, and cultural traditions will fill State Street.
Mark Kelly, Arts in the Dark Halloween Parade co-founder and artistic director, is thrilled to see the explosion of creative ferment as the parade groups prepare for their State Street performance. "I am very excited to have the League of Chicago Theatres, in partnership with BandWith Chicago, leading the parade," he shared. On some of the specific featured groups, he commented, "Reinvent Ability and their wheelchair dancers will join over 40 dance organizations, while several striking IATSE film locals will remind us of their importance to the cultural life of our city. The amazing creative life of our city is truly captured in this playful and singular event."
As the parade celebrates the Halloween holiday by representing thousands of Chicago artists, it's fitting that the parade, located in the 'Candy Capital of North America,' is co-sponsored by two giants of the candy industry: Barry Callebaut, the world's leading manufacturer of high-quality chocolate and cocoa products, and HARIBO, the world's leading manufacturer of gummi products.
"Barry Callebaut is proud to again sponsor this iconic Chicago event," said Ben De Schryver, President, North America, Barry Callebaut. De Schryver added, "Given that Chicago is the home of our North American headquarters, it is important to us to support events, like the Arts in the Dark Parade, that honor the diversity and contributions of our community and bring people together to celebrate the sweet joys of Halloween."
"We're thrilled to be part of the Arts in the Dark Parade to support our local Chicago community and put the 'happy' back in 'Happy Halloween!" said Seth Klugherz, Vice President of Marketing, HARIBO. "HARIBO is committed to giving back to the places where we live and work, and we're excited to bring Goldbears to the Parade to infuse fun and treats for families and friends to share while enjoying inspiring live performance."
This year marks the parade's inaugural bilingual emcee, Spanish-speaking WGN-TV journalist and co-anchor Lourdes Duarte, who will provide commentary on the parade from her staging between Monroe and Adams Streets.  This year's parade will feature close to a dozen Mexican contingents, many of which choose to represent their cultural heritage by showcasing the traditions surrounding Dia de los Muertos. Noteworthy as well are the remarkable contributions of Chicago's Black cultural organizations and traditions to the parade. A wide array of other ethnic and cultural traditions will be represented as well, including Brazilian, Columbian, Irish, Indonesian, Peruvian, Caribbean, Jamaican, Polynesian, and Indigenous groups.
Chicago's diverse dance community will be well represented with a selection of 40 dance organizations including Reinvent Ability dance group and their wheelchair dancers, The Joffrey Ballet, Forward Momentum Chicago, Ballet Folklorico de Chicago, Astronaut Flee, Trinity Dance School, Aztec Dance,  and more. Dance genres will include footwork, tango, hip hop, house, stepping, clogging and ballet. And this year, audiences can expect a collection of 12 marching bands and drumlines and several music ensembles. Select music groups include everything from the South Side Jazz Coalition to the Lakeside Pride Music Ensembles. The parade showcases a variety of music genres including hip-hop, jazz, gospel, opera, Mariachi, house, pop, steel pan, rock, punk and more.
LUMA8 President & CEO Sharene Shariatzadeh is delighted that her company will provide over $70K in grants to parade groups who might not otherwise be able to participate.  "Our priority is to ensure that Arts in the Dark is a true reflection of Chicago's diverse cultural and ethnic community," she says. "Thanks to the support of our sponsors and a 2023 Chicago Presents Grant from the Department of Cultural Affairs and Special Events (DCASE), we are able to offer the assistance that allows organizations from every corner of Chicago to celebrate together in the heart of the city."
Arts in the Dark is presented by LUMA8 and the City of Chicago and is co-sponsored by Barry Callebaut and HARIBO, with Major Support from the Chicago Loop Alliance.  It is produced in partnership with DCASE and is a proud recipient of a 2023 Chicago Presents Grant. Additional support is provided by Choose Chicago, Harris Theater for Music and Dance at Millennium Park, and William Blair.
About LUMA8 (Light Up My Arts)
LUMA8 (Light Up My Arts) is an independent not-for-profit that strives to elevate Chicago as a focal point of artistic innovation to enrich the lives of its citizens and create economic impact. www.luma8.org
About Barry Callebaut Group
With annual sales of about CHF 7.2 billion (EUR 6.6 billion / USD 7.9 billion) in fiscal year 2020/21, the Zurich-based Barry Callebaut Group is the world's leading manufacturer of high-quality chocolate and cocoa products – from sourcing and processing cocoa beans to producing the finest chocolates, including chocolate fillings, decorations and compounds. The Group runs more than 60 production facilities worldwide and employs a diverse and dedicated global workforce of more than 13,000 people.  The Barry Callebaut Group serves the entire food industry, from industrial food manufacturers to artisanal and professional users of chocolate, such as chocolatiers, pastry chefs, bakers, hotels, restaurants or caterers. The global brands catering to the specific needs of these Gourmet customers are Callebaut® and Cacao Barry®, Carma® and the decorations specialist Mona Lisa®.  The Barry Callebaut Group is committed to make sustainable chocolate the norm by 2025 to help ensure future supplies of cocoa and improve farmer livelihoods. It supports the Cocoa Horizons Foundation in its goal to shape a sustainable cocoa and chocolate future. www.barry-callebaut.com
About HARIBO
HARIBO is the world's leading manufacturer of gummi products, most famous for our classic Goldbears. Globally, the business employs nearly 7,000 Associates and operates 16 production sites in 11 countries. A family-owned business with a century-long heritage, our founder, Hans Riegel, built HARIBO on a foundation of quality and inspiring moments of childlike happiness through our products. Established in 1920, HARIBO is the acronym that comprises our founder's name and the city in which the company was born (Bonn, Germany): HAns RIegel BOnn. We pride ourselves on making playful gummies that are meant to be shared so our inner child can always experience joy through sweet treats. HARIBO global headquarters is in Grafschaft, Germany and its U.S. headquarters operates out of Rosemont, Ill. www.haribo.com
About the Department of Cultural Affairs and Special Events
The Department of Cultural Affairs and Special Events (DCASE) is dedicated to enriching Chicago's artistic vitality and cultural vibrancy. This includes fostering the development of Chicago's non-profit arts sector, independent working artists and for-profit arts businesses; providing a framework to guide the City's future cultural and economic growth, via the 2012 Chicago Cultural Plan; marketing the City's cultural assets to a worldwide audience; and presenting high-quality, free and affordable cultural programs for residents and visitors. https://www.chicago.gov/city/en/depts/dca.html
About Chicago Loop Alliance
Chicago Loop Alliance (CLA)'s mission is to create, manage and promote positive and inclusive programs that attract people to the Loop and accelerate economic recovery. CLA is a membership organization as well as the sole service provider for Special Service Area#1-2015, and the Chicago Loop Alliance Foundation produces public art projects and events. www.loopchicago.com.
For more information visit www.artsinthedark.org , LUMA8.org.