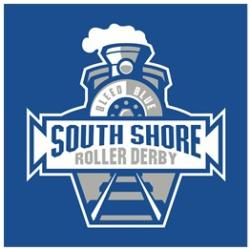 South Shore Roller Derby, Northwest Indiana's premiere flat track roller derby league, announces their home game in Crown Point.
Cheer on South Shore's two teams, the Derailers and Runaways, on Saturday, June 24. This is the team's second time competing in Crown Point at Franciscan Health Pavilion at Bulldog Park. Last year was a record breaking crowd! Doors open at 5:00pm with the first whistle at 5:30pm. South Shore Roller Derby's Derailers will hit the track first against South Bend Roller Derby's Bonnie Dooms. The second game features South Shore Roller Derby's Runaways versus the Windy City Rollers of Chicago.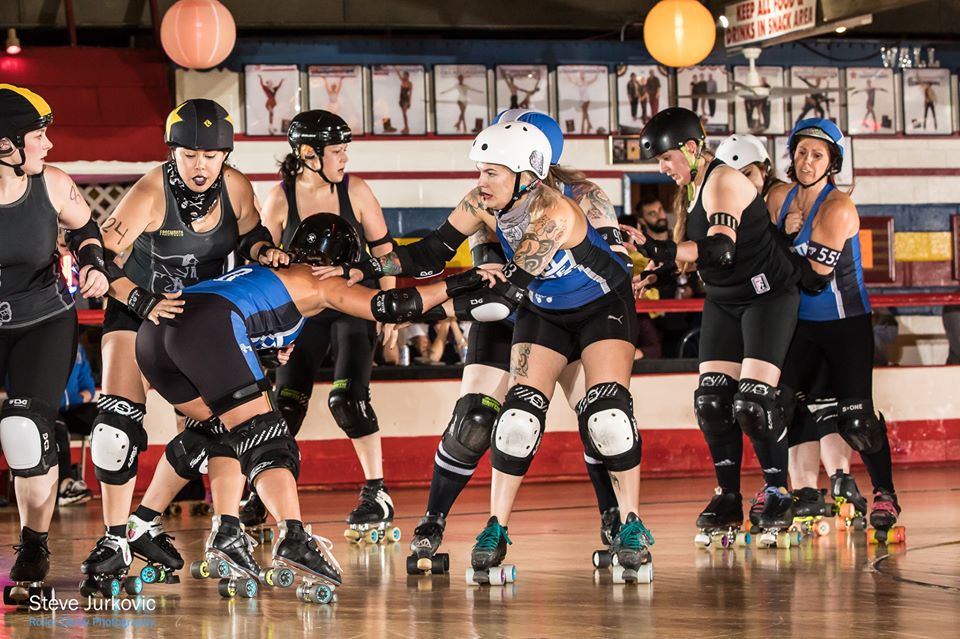 The cost for this family friendly event is $10 for adults, $5 for children ages 5 to 13, and free to those under 5 years old. Tickets are available at the door. Concessions will be available for purchase. Seating may be limited, so please bring a chair. A portion of proceeds will benefit  Habitat for Humanity of Northwest Indiana.
Additional information about this event and the league can be found online at www.SouthShoreRollerDerby.org.
The South Shore Roller Derby, Inc. (SSRD) is a competitive Flat Track Roller Derby League and 501(c)3 nonprofit in Northwest Indiana. SSRD strives to improve individual athleticism, character, and community while promoting team unity. Members of SSRD are dedicated to community outreach through events, activities, and volunteerism.