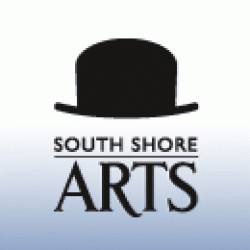 South Shore Arts is pleased to present the 48th Annual Tri-County Jr/Sr High School Exhibit at the Center for Visual & Performing Arts, 1040 Ridge Road, Munster, Indiana.   The exhibit runs through May 21, 2022, with an awards ceremony on May 1, from 1-3pm. This year's juror, Hannah Hammond-Hagman, is the Director of the Chesterton Art Center and a strong believer in the transformative power of the arts for individuals, families, and communities. For over eighteen years, she has worked in arts education and arts and cultural non-profits. Hammond-Hagman earned her Master of Fine Arts from the School of the Art Institute of Chicago and BFA for Indiana University, Bloomington.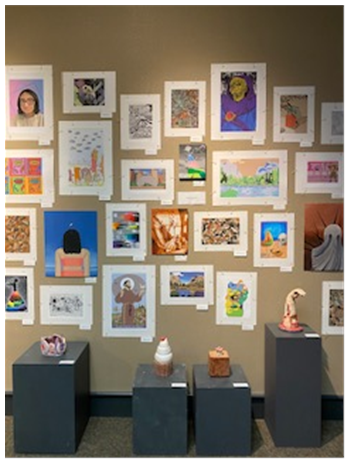 Junior and Senior High School students from Lake, Porter and LaPorte counties in Indiana and south suburban Cook County in Illinois are invited to participate in this annual juried exhibition, which features original artwork created by students in grades six through twelve from public, private, and parochial schools. This year, 18 high schools and four middle schools are participating.
Prizes totaling over $8,000 will be awarded this year, including the important Donald H. Berwanger Scholarship Award for a graduating high school senior to attend an accredited college or university to study fine art. Seniors competing for the Berwanger Scholarship are entered by their teacher and must submit an application, portfolio, and a letter of recommendation.
South Shore Arts is grateful to all the sponsors and donors including, BMO Harris, Millies Engineering Group, Dyer Construction and many more for supporting students and educators. For more information on exhibitions at South Shore Arts visit www.southshoreartsonline.org.