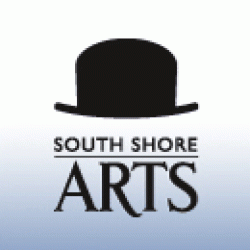 South Shore Arts has partnered with The Society of Innovators at Purdue Northwest (PNW) and Samuel Love, a social and civic practice artist, to offer entrepreneurship training for Northwest Indiana artists through the Indiana Arts Commission (IAC) On-Ramp program. The application portal is now open, and the deadline to submit application is June 24, 2021. Information about the program can found on the IAC's website (https://www.in.gov/arts/programs-and-services/training/on-ramp-creative-...).
"As a Regional Arts Partner of the Indiana Arts Commission, South Shore Arts is dedicated to promoting the arts and supporting artist development in Northwest Indiana. We are excited about IAC's decision to expand their On-Ramp program so that it is more accessible to Indiana artists all around the state," said Micah Bornstein, deputy director of South Shore Arts. "Personally, I love the opportunity to collaborate with both Purdue Northwest's Society of Innovators and local artist Sam Love to facilitate this program in our region. I believe these types of collaborations are vital to the survival of both the arts and arts organizations. Programs like On-Ramp have the ability to transform lives and are difficult to implement without both the financial resources that IAC provides and the willingness of multiple organizations to devote time and capacity towards them."
The Northwest Indiana On-Ramp program is three-day creative entrepreneur course that will take place August 6–8 at the Center for Visual & Preforming Arts in Munster. The focus of the program is on strengthening business skills, defining career goals, and developing community engagement strategies. Those who complete the course are also eligible for the On-Ramp Fellowship, which includes up to $2,000 in project funding.
Prior to the application deadline, there will be two Zoom information and application assistance sessions. Links for these sessions can be found at https://www.southshoreartsonline.org/#/iac-onramp/:
"We are determined that Northwest Indiana artists get an opportunity to experience the curriculum, the financial support, and the community of artists that I did as a member of the 2019 On-Ramp cohort," said Samuel Love, Northwest Indiana On-Ramp facilitator.
On-Ramp Creative Entrepreneur Accelerators are brought to you by the Indiana Small Business Development Center, a program of the Indiana Economic Development Corporation, Minerva Financial Arts, and the Indiana Arts Commission (IAC). This initiative is funded in part by federal funding provided by the U.S. Small Business Administration through the CARES Act.
Reasonable accommodations for persons with disabilities will be made if requested at least two weeks in advance. Contact Sam Love, onrampnwi@gmail.com.