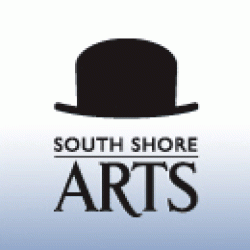 South Shore Arts is pleased to present the latest iteration of the Outstanding Midwest Artist Series featuring Chicago artist James Jankowiak, in the Bachman Gallery at the Center for Visual and Performing Arts, 1040 Ridge Road, Munster, IN, from November 10 through January 6, 2024. Curated by Linda Dorman and Tom Torluemke, "The Song That Doesn't End" is a survey of Jankowiak's work from the past ten years. Viewers will follow his career and dedicated exploration of color harmonies and rhythms of shapes through abstraction. A free public reception will take place on Saturday, November 18, from 2–5pm.
Chicago-born artist and educator James Jankowiak's paintings and installations focus on the role of color and familiar form as a means of communication in our day-to-day environment. His emotive abstract paintings and public artworks explore the intersections between color perception, visual rhythm, spirituality, and music.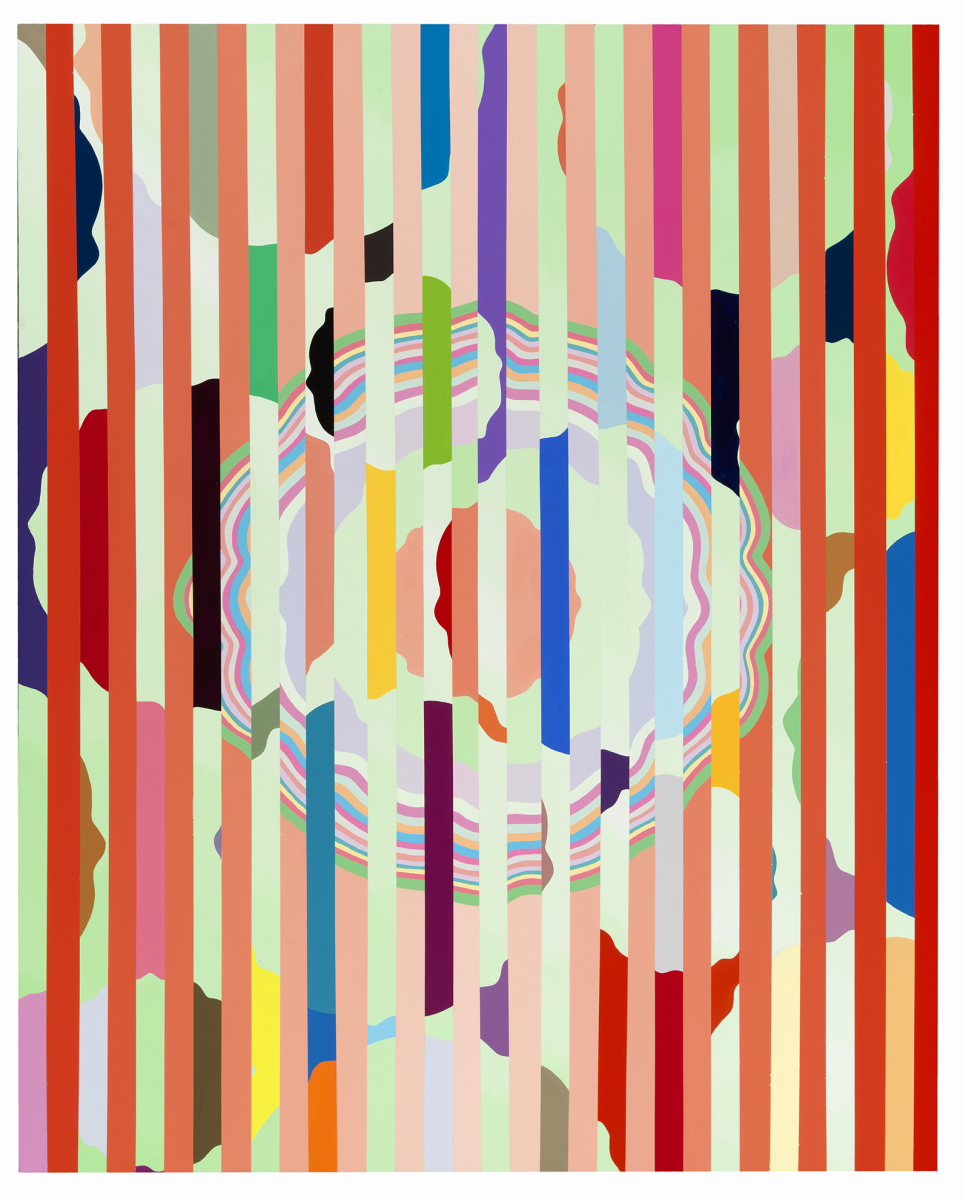 James Jankowiak, "The Deepest Cut," acrylic on canvas, 48" x 60", 2022
Jankowiak has utilized his painting practice as a vehicle for social engagement with Chicago communities as a teaching artist embedded in Chicago Public Schools. Jankowiak integrates contemporary art into a social and emotional learning model for students and teachers alike, using accessible, collaborative art practices, focusing on the process of making public works in public spaces.
Jankowiak has received several grants and special commissions, including the Union Station Transit Center in the heart of Chicago, The Illinois Holocaust Museum's Family Youth Center, and The Chicago White Sox. He is currently working with the Department of Cultural and Special Events of the city of Chicago on a new permanent public artwork for the West Town Public Library on the Southwest Side of the city, where he has been a lifetime resident.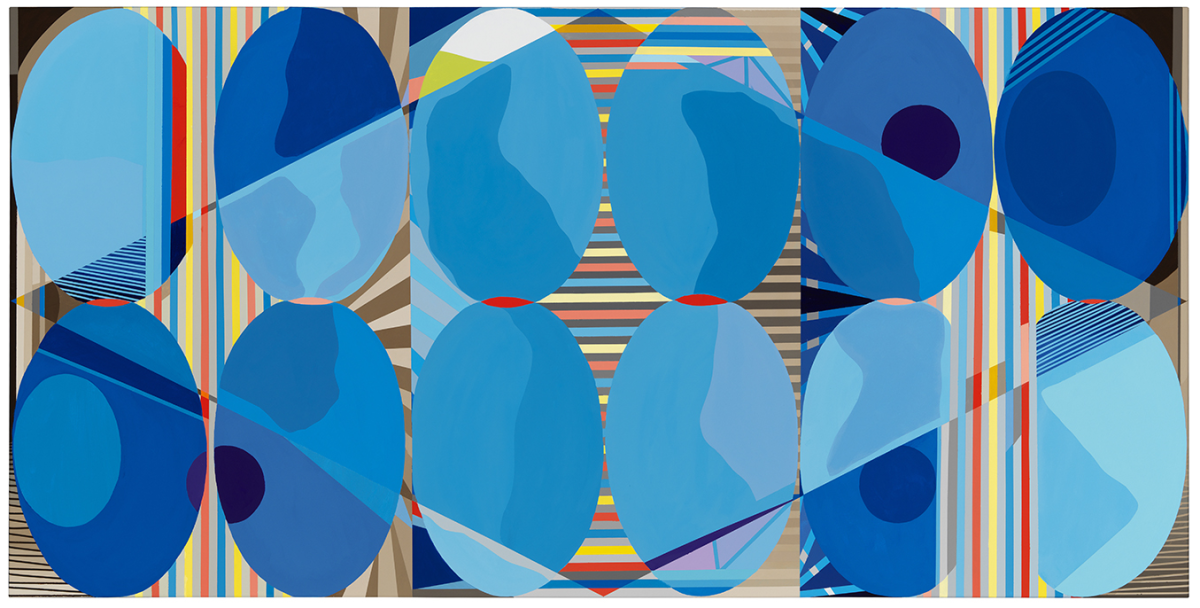 James Jankowiak, "12 Pangaes," Acrylic on canvas, 36" x 72", 2022
The public is invited to a series of free, related programming throughout the exhibition:
Art in Focus curator's talk with Dorman + Torluemke
Monday, November 27 at 10am
 
Artist Talk
Saturday, January 6, 2023, at 2pm
ATRIUM EXHIBIT FEATURING ARTISTS, SABRINA SABELLA AND ASHLEY SPISAK
South Shore Arts is excited to feature Chicago-based artist, Sabrina Sabella, and Northwest Indiana artist and graphic designer, Ashley Spisak, in the Atrium Exhibition, "Whirlpool: Works in Black and White." The exhibit is an interplay of two artists' respective takes on abstract painting that calls the viewer to engage with, interpret, and draw comparisons. This exhibit title comes not only the water-like and often spiraling patterns of the artworks on display but also from the 40-foot installation piece created by Sabella which wraps itself around the Atrium walls at The Center for Visual and Performing Arts.
"Whirlpool: Works in Black and White," runs through November 26, 2023 in the Atrium Gallery at the Center for Visual and Performing Arts.  A free public reception will take place on Saturday, November 18, from 2–5pm.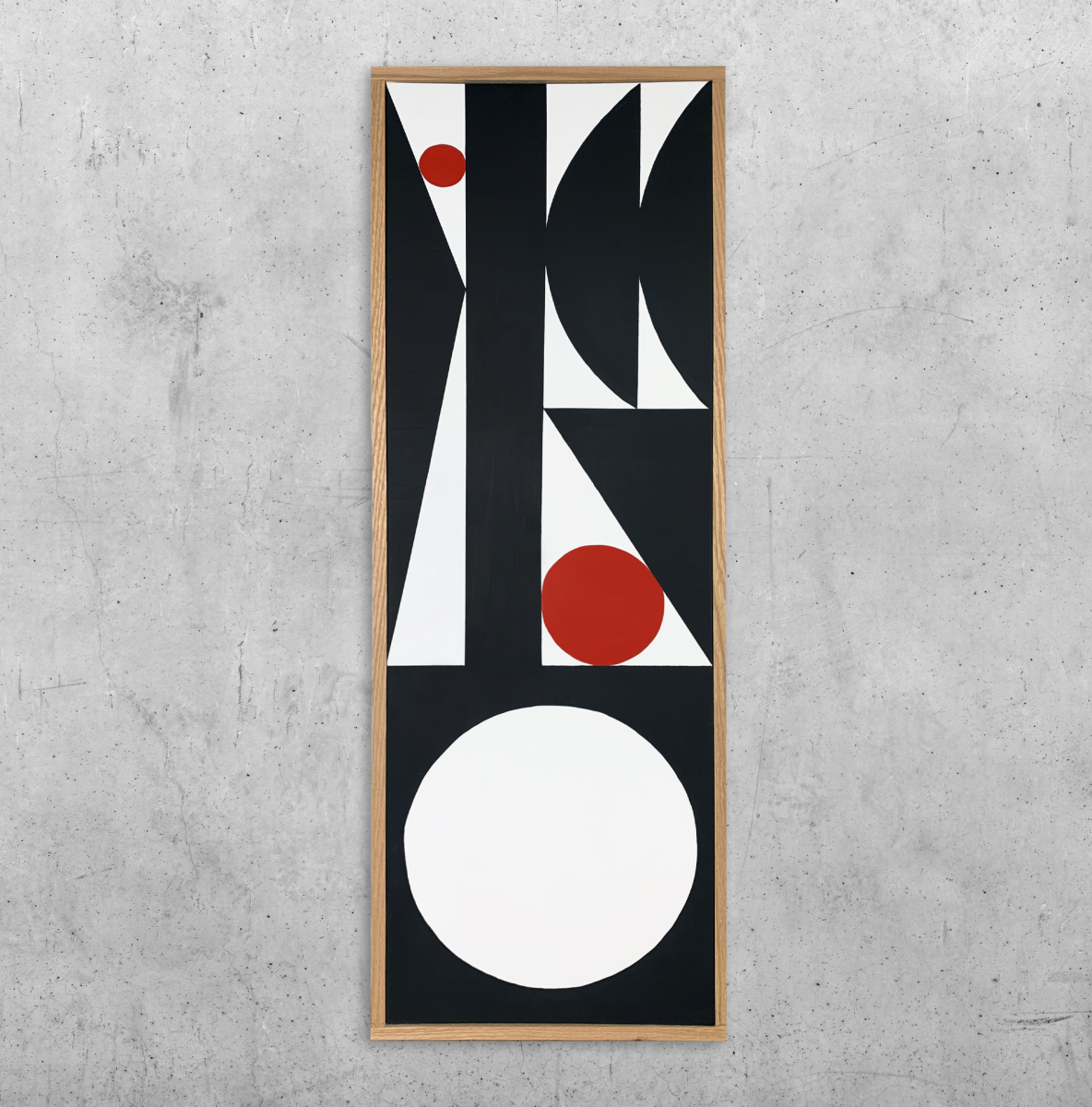 Ashley Spisak, "In Through The Out Door,"
Spisak's work dances within the confines of unassumingly simple and yet exactingly executed geometry. Spisak strikes a balance between the uses of black and white allowing neither to overpower the other, all the while, her abstractions still harken to figures hidden in plain sight in a similar graphic manner to Keith Haring. Sabrina Sabella's work moves to the other end of the spectrum, showcasing a freedom of movement that to all would appear effortless. Sabella's focus on the individual mark-making created by various types of brushes and mediums lends itself to creating a feel of rhythm and movement. The works carry with them an almost hauntingly spiritual quality that can be found in many of the most celebrated abstract painters, such as Mark Rothko.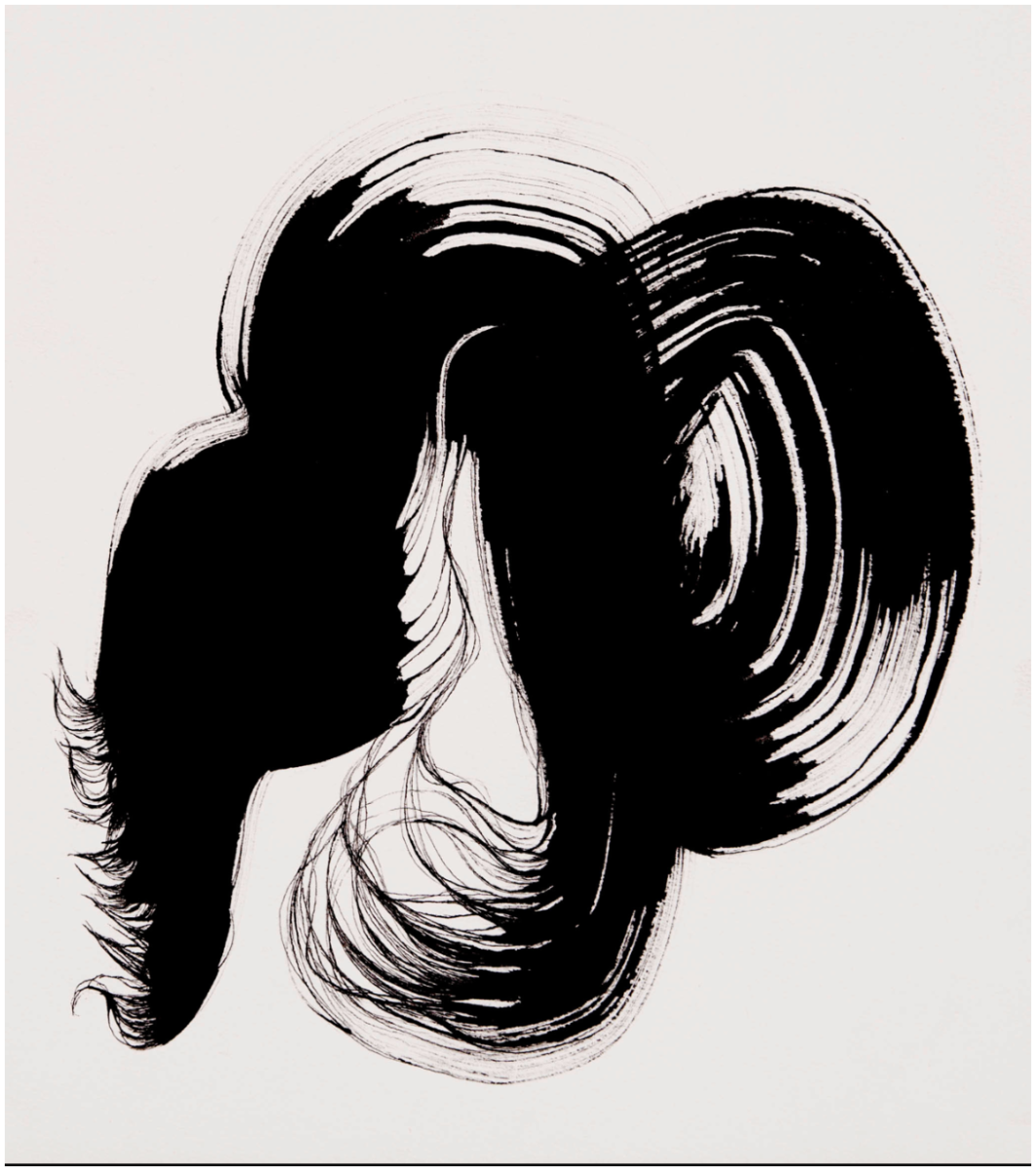 Sabrina Sabella, "Untitled," Ink on paper
For more information or questions about both exhibits, contact Bridget Covert, Bridget@southshoreartsonline.org.