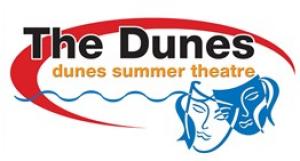 Kudos to Jeffrey Baumgartner who directed the play and stepped into the part of Hollywood Producer/Director Hamilton Orr at the last minute. 
Hamilton Orr is working on a murder scenario for his next film.  Since his last film was a huge flop, he's determined that his new project will be a success – and will stop at nothing to get what he wants!  The governor of a southern state has loaned him a house on an isolated island off the Mississippi gulf coast for the shoot.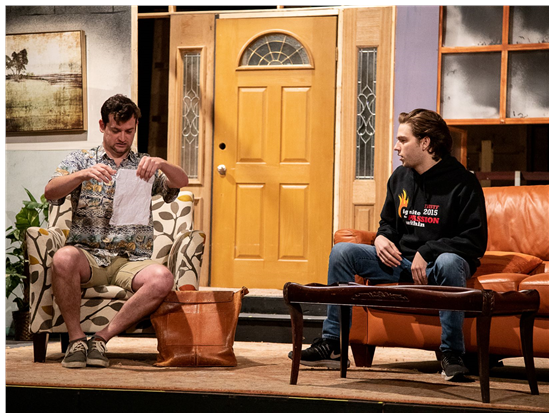 As he's blocking his scene, his wife, Barbara Orr (Eileen Long) and Screenwriter Clark Robinson (David Cowan) arrive on the island.  When Clark learns that a certain actor will star in his film, he throws a major hissy fit. 
After sending Barbara to the beach, Hamilton suggests a plan to kill off the egomaniacal star.  When Clark reluctantly agrees they begin rehearsing the scene.  When Derek Coburn (RJ Cecott) arrives, his behavior demonstrates just why he is so disliked.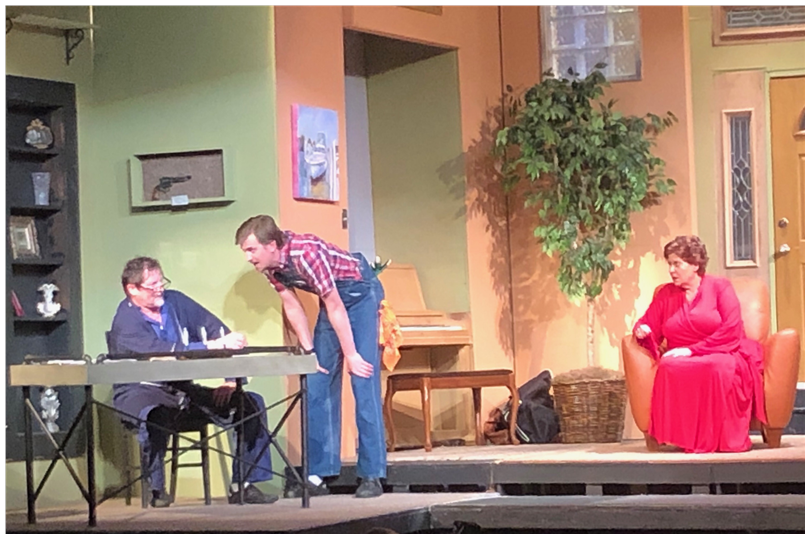 Hamilton explains the new scene to Derek, they begin to rehearse but something goes terribly wrong and someone is shot by someone.  Although the others try to cooperate with Sheriff LeRoy Lumpkin (Colin Bowles), Hamilton treats him like a bumpkin.   
"Smoke & Mirrors" runs through June 16th at Dunes Summer Theatre, 288 Shady Oaks Drive (off Old Grand Beach Rd & Hwy 12), Michiana Shores.  Parking is free.  Running time is just about 2 hours with an intermission.  Remaining performances are Friday, June 14th, Saturday, June 15th at 7:00 pm, Sunday, June 16th at 2:00 pm CST.  Tickets range from $18-$20 ($1.69 service charge if you buy online at www.dunesdark.brownpapertickets.com).  FYI (219) 879-7509 or   www.dunesartsfoundation.org.