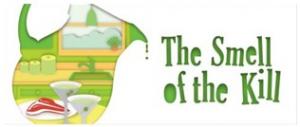 The women – Nicky (Katherine Wettermann), Molly (Mary Collie) and Debra (Wendy Hayne) – are married to Jay, Danny and Marty.  The men have been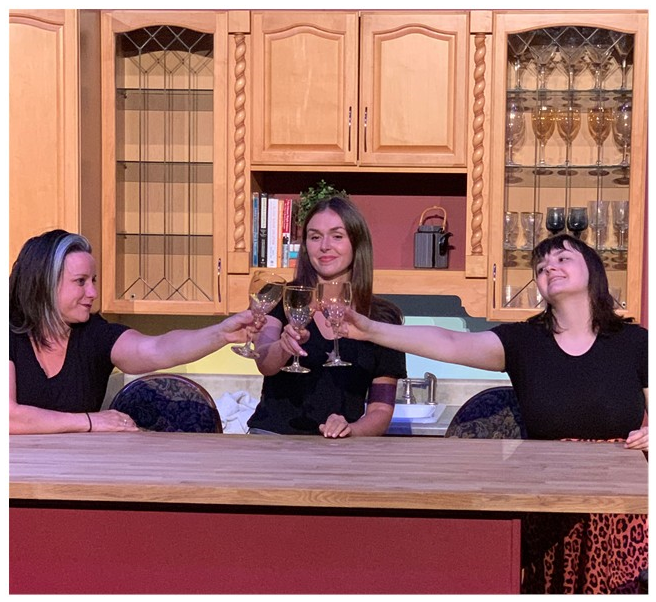 close friends since college, the women have nothing in common.  By the way, the men's voices (you never see them) are supplied by Ian Rigg, Zach Hebert and Rob Ibanez. 
Nicky, who has a baby, went back to work as an editor as soon as her maternity leave ended.  When she goes upstairs to take care of the crying baby, Debra wastes no time in telling Molly the latest gossip – that Jay was just indicted for embezzling.  Even though Nicky's salary is paying the bills, Debra repeatedly tells her to quit her job. 
When the baby cries, Molly, who wants a baby more than anything, begs Nicky to let her take care of him.  When she announces that she's having an affair, the other women are shocked since Danny clearly loves Molly – after all, he says so every 15 minutes.  Molly says they planned on several kids until she got pregnant, something went wrong, and Danny hasn't touched her since.  She's been waiting twelve years.  Danny says he loves her, in fact he texts her every half hour – and she has to text back, no matter what she's doing.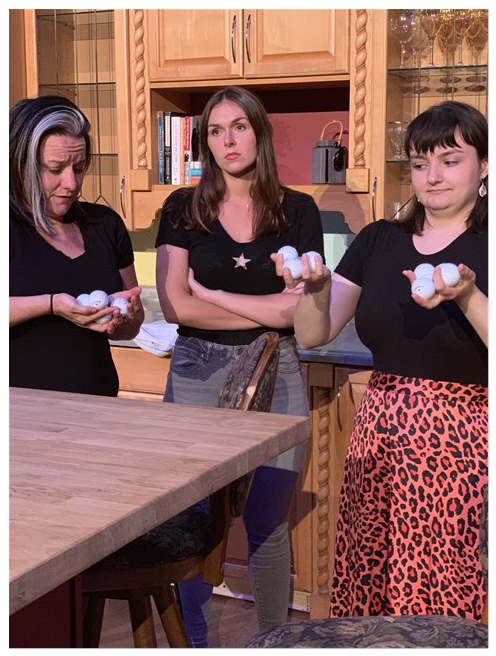 Debra is uptight, tense and angry at the world.  She starts every sentence with "Marty says …" and seems to have no opinions of her own.  When she says every child needs a full-time mother, Nicky responds with a barb about Debra's son being in military school instead of home with her.  Debra said that Marty thought discipline in education was important.  Nicky replied that it was her money which paid for the last two terms in military school
The more they drink, the faster the zingers fly.  Timing and delivery are everything here.   Mary Collie has a way of saying the most outrageous things with a totally straight face while Nicky eggs her on.   
At one point, multiple golf balls come rolling into the kitchen.  The women pick them up and put them in a bowl.  Later, when Jay demands dessert, Nicky covers the golf balls with whipped cream, and a dash of RAID.  She says this is dessert. 
By the way, I wish my kitchen looked like Kevin Bellamy's gorgeous set! 
"Smell of the Kill" runs through September 21st at the Towle Theater, 5205 Hohman Avenue, Hammond.  Parking is free.  Running time is 85 minutes, no intermission.  Performances are Fridays and Saturdays at 8:00 pm; Sundays at 2:00 pm.  Tickets are $19.  FYI (219) 937-8780 or www.towletheater.org.