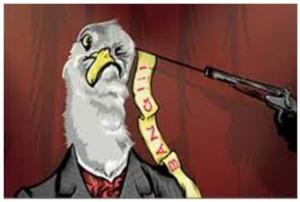 **** Recommended **** Steppenwolf Theatre opened the new in-the-round Ensemble Theatre in Honor of Helen Zell with Seagull, a new version of Chekhov's classic, The Seagull, adapted, translated and directed by Yasen Peyankov.  I'm not a Chekhov fan, so even though the production was very well done, the cast outstanding, I can't get too enthusiastic.  Seagull is worth the trip.  3 ½ Spotlights
In classic Russian novels like Dostoevsky's Crime and Punishment and The Brothers Karamazov, Tolstoy's War and Peace and Anna Karenna, and Pasternak's Doctor Zhivago, the author frequently uses 42 words to express a sentiment that could be done in 4.  Brooding, often depressed characters consistently indulge in inexplicable and/or incomprehensible behavior.  Anton Chekhov's dialog and characters fit right in.  My friend Johan loved it, but then he's into philosophy.  I remember having some of those exact discussions when I was in college, usually after having too much to drink at a party.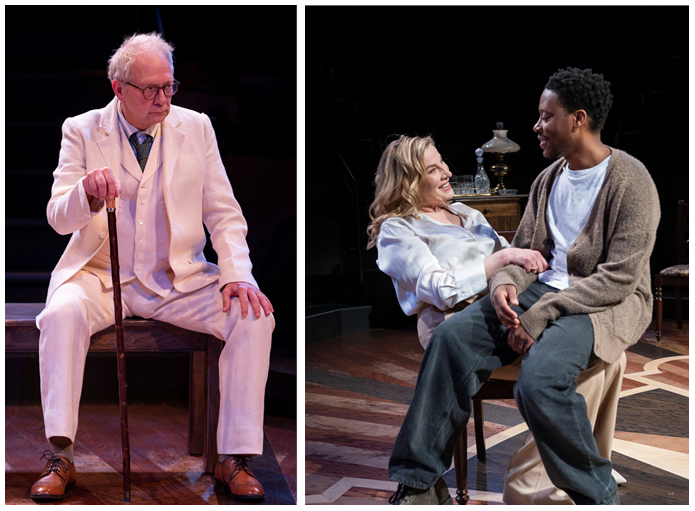 On a summer weekend, a group of guests have come to stay at the country estate owned by Peter Nikolaevich Sorin (Jeff Perry through May 22nd, Scott Jaeck May 24th – June 5), a retired civil servant, led by his sister, Irina Nikolaevna Arkadina (Lusia Strus), a famous actress.  Irina's son, Konstantin Treplev (Namir Smallwood), has been living with his uncle for some time. 
The guests include Irina's lover, Boris Trigorin (Joey Slotnick), a playwright, Yevgeny Dorn (Eric Simonson), a doctor, and Semyon Medvedenko (Jon Hudson Odom), a teacher. 
Ilya Shamraev (Keith Kupferer) is Peter's farm manager and nemesis.  Ilya's defining characteristic is his refusal to allow Peter – or the guests – to use the estate's horses for a ride or to pull a carriage.  His wife, Polina Andreevna (Sandra Marquez), acts as Peter's housekeeper.  Their daughter, Masha (Karen Rodriguez), is in love with Konstantin.  Yakov (Elijah Newman) is a worker on the estate. 
Konstantin has written a play.  He and a young woman from a neighboring estate, Nina Zarechnaya (Caroline Neff), are presenting a play on a stage they had built on the estate.  As Nina begins her speech, the audience interrupts with questions.  As she continues, Konstantin manipulates the stage, raising the floor, lowering the roof and dropping the decorative edging to form a cage.  Irina interrupts, calling the play dreck, and leaving.  She doesn't even notice that her actions were devastating to Konstantin, who tried to shoot himself that night. 
Meanwhile, Nina – the love of Konstantin's life – sees Boris Trigorin as an opportunity.  He loves having the adulation of this young woman.  Masha, who loves Konstantin but knows he'll never love her, decides to marry Semyon Medvedenko, the teacher who's in love with her. 
Steppenwolf's new space really is stunning.  It's a shame there were so many empty seats the night I was there.  There are only six rows of seats, so every audience member is close to the action.  At one point, there was a chaise place right in front of my seat.  I was cold at the time, so I was really tempted to reach out and grab the blanket laying there! 
Note: Guests must show proof of vaccination before entering the theater.  Guests are required to wear masks while inside the building.
Seagull runs through June 5th in the new Ensemble Theater in Honor of Helen Zell, Steppenwolf Theatre, 1650 N. Halsted Street, Chicago.  Self-parking is available in the Steppenwolf Garage, accessible parking in the lot north of Front Bar.  Valet parking is also available.  $15.  Running time is 2 hours, 20 minutes, with an intermission. 
Performances are Tuesdays through Fridays at 7:30 pm, Saturdays and Sundays at 2:30 & 7:30 pm.  Tickets range from $20-$88.  FYI (312) 335-1650 or www.steppenwolf.org.