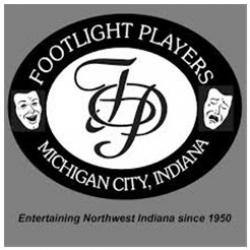 The "Robert W. Komendera Theatrical Scholarship" was named in honor of its namesake's more than 35 years of dedication to the Footlight Players, Inc. of Michigan City.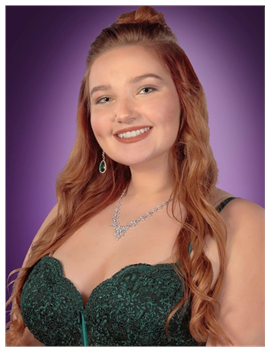 The recipient this year will be 16 year old Michigan City High School senior, Savannah Holley. The scholarship is for $1,000.00 funded by donations from theater patrons.
Ms. Holley has taken voice lessons for 6 years, dance instruction for 11 years, and plays piano, French horn, and trumpet. She has appeared in productions of DARK OF THE MOON, GHOST, THE MUSICAL, THE LION KING, and DAD'S CHRISTMAS MIRACLE. 
Savannah plans to continue her education in music. She will be going to Indiana University in Bloomington and applying for Jacobs School of Music majoring in vocal performance on an opera tract. She has hopes to continue her avocation of community theater while pursuing an opera career.
The membership of the Footlight Players of Michigan City is proud to have Savannah Holley as the recipient of this year's award and welcome her as a new member of the organization. Congratulations! 
The theater has also announced that the theater is opening after closing for over a year due to the pandemic. The next offering is a 3 day performance of ALICE'S HEAVENLY FOLLY, a musical revue. Savannah will be awarded her scholarship on opening night, Friday 6/25. That will be followed by performances on Saturday 6/26 at 7:30 and a matinee on Sunday 6/27. The production will be less than an hour long and is free admittance to the public. To keep all patrons safe, the theater is keeping the wearing of masks mandatory to patrons that attend. The performances are held at the Footlight Theater at 1705 Franklin Street in Michigan City. Since seating may be limited, reservations are recommended. You can make a reservation by telephone (219) 874-4035 or via the internet at www.footlightplayers.org