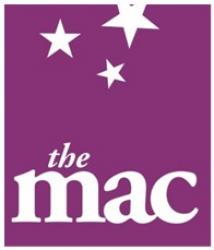 Inspirational entrepreneur Sarah Frey and her new autobiography "The Growing Season: How I Saved an American Farm — And Built a New Life" take centerstage in the McAninch Arts Center's (MAC) newest Book Club virtual discussion event 7 p.m.CT, Tuesday, April 20 The New York Times hails Frey's book as "a gutsy success story." The discussion will be followed by a live Q&A with Frey conducted by MAC Director Diana Martinez on Facebook.
"Once I started reading the book, I couldn't put it down," says Martinez. "I highly recommend this book to everyone who likes an all-American inspirational story about vision, grit and resiliency. It will also be of great interest to students and anyone interested in entrepreneurship and business."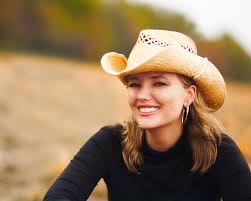 Frey, one of 21 children (four older full brothers and 13 half-siblings from her father and mother's first marriages), grew up in rural Illinois. Until Frey was 5, the house had no indoor plumbing. Heat was generated by a woodburning stove and the family ate mostly what they could grow or hunt. Frey had a very rough upbringing and suffered abuse from a farmhand on the struggling farm. At age 15, she moved out of the family house, and at 16 purchased a truck to take over the family melon distribution route. She grew it from 12 customers to 150 by the time she was 19. To supplement her summertime melon money, she planted 20 acres of pumpkins while also pursuing the dual credit program at nearby Frontier Community College to simultaneously earn credit towards a high school diploma and college.
Through hard work and determination, Frey was able to save the family farm and turn it into the multi-state farming empire, Frey Farms. Today Frey is known as "America's Pumpkin Queen" and Harvard uses her story of landing a deal with Walmart for distribution at age 17 as a case study. There is an ABC television series in development of her story.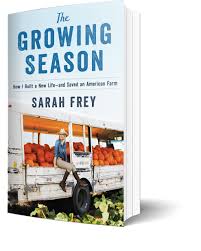 The MAC presents a a free virtual discussion with author Sarah Frey about her new book, "The Growing Season: How I Saved an American Farm — And Built a New Life," at 7 p.m. Tuesday, April 20. A free Q&A with the author will follow. For link and additional information visit www.AttheMAC.org.
In the spirit of community, the Daily Herald is providing promotional support for the Book Club initiative and The Book Store of Glen Ellyn is offering a 15% discount to anyone mentioning "Growing Season Book Club."
The MAC encourages everyone enjoying MAC programming to consider making a donation to support the MAC's ongoing ability to continue to provide fun, creative and thought-provoking programming. For more information visit www.AtTheMAC.org or call 630.942.4000.
About the MAC
McAninch Arts Center (MAC) at College of DuPage is located 25 miles west of Chicago near I-88 and I-355 at 425 Fawell Blvd. It houses three indoor performance spaces (the 780-seat proscenium Belushi Performance Hall; the 236-seat soft-thrust Playhouse Theatre; and the versatile black box Studio Theatre), an outdoor venue, the Lakeside Pavilion, plus the Cleve Carney Museum of Art and classrooms for the college's academic programming. The MAC has presented theater, music, dance and visual art to more than 2 million people since its opening in 1986 and typically welcomes more than 100,000 patrons from the greater Chicago area to more than 230 performances each season.
The mission of the MAC is to foster enlightened educational and performance opportunities, which encourage artistic expression, establish a lasting relationship between people and art, and enrich the cultural vitality of the community. For more information about the MAC, visit www.AtTheMAC.org, www.facebook.com/AtTheMAC or www.twitter.com/AtTheMAC.
Support for New Philharmonic is provided in part by the JCS Fund of the DuPage Foundation; Sullivan Taylor, Gumina & Palmer, P.C.; the Illinois Arts Council, a state agency; WFMT 98.7 FM, WDCB 90.9 FM and the College of DuPage Foundation.
Established as a 501(c)(3) not-for-profit charitable organization in 1967, the College of DuPage Foundation raises monetary and in-kind gifts to increase access to education and to enhance cultural opportunities for the surrounding community. For more information about the College of DuPage Foundation, visit www.foundation.cod.edu or call 630.942.2462.
Programs at the MAC are partially supported through a grant from the Illinois Arts Council Agency.